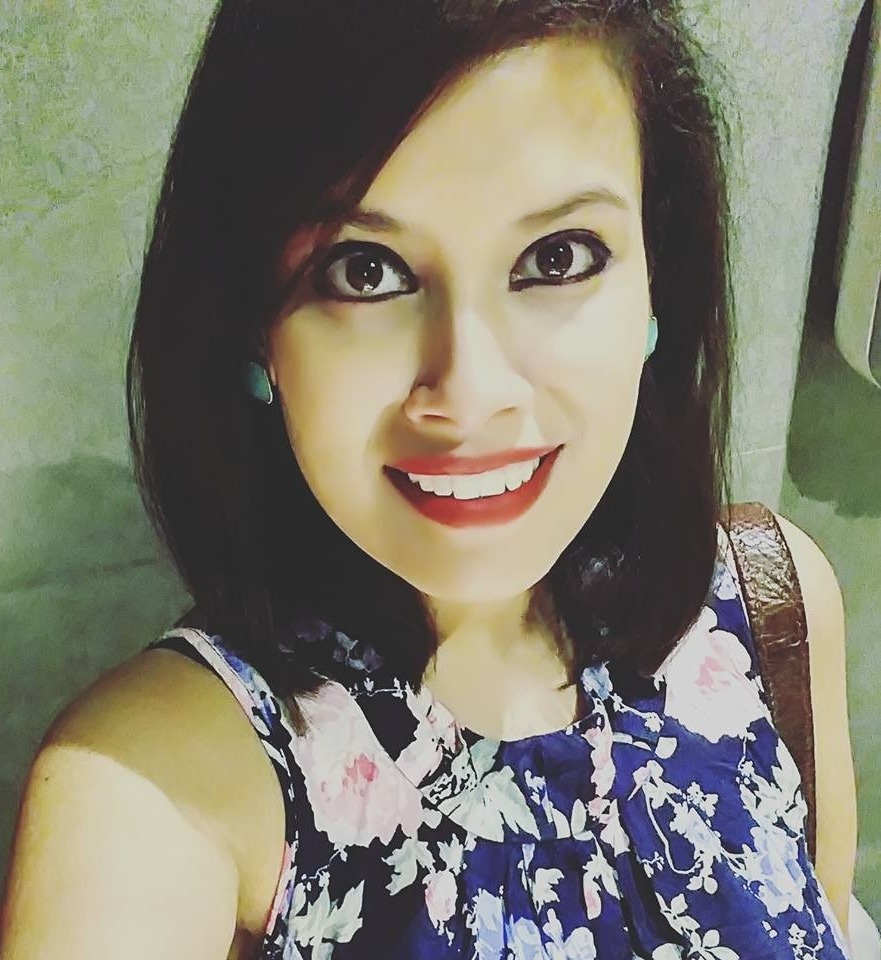 The workforce of today looks very different; it is made up of machines, artificial intelligence, off-shore labour, freelancers, consultants and gig workers. So while the technology of human resources slowly metamorphoses with the changing times; recarving values, redesigning features and shifting focus points, there is one product of progression in the workforce that is bound to pose unique challenges for performance management everyday: the external and contingent workers. Here, we offer some management hacks for closing the performance alignment gap for your progressive workforce.
But before that, just some context for better understanding.
So yes, though full-time employees continue to play a vital role, most enterprises are shifting toward a blended workforce model with an increased inclusion of non-traditional, remote, impermanent and independent workers, and automated and AI-augmented resources. So there is a crying need for Talent Management leaders to update their performance management strategy, to take maximum advantage of their existing talent's potential and prepare for future talent needs.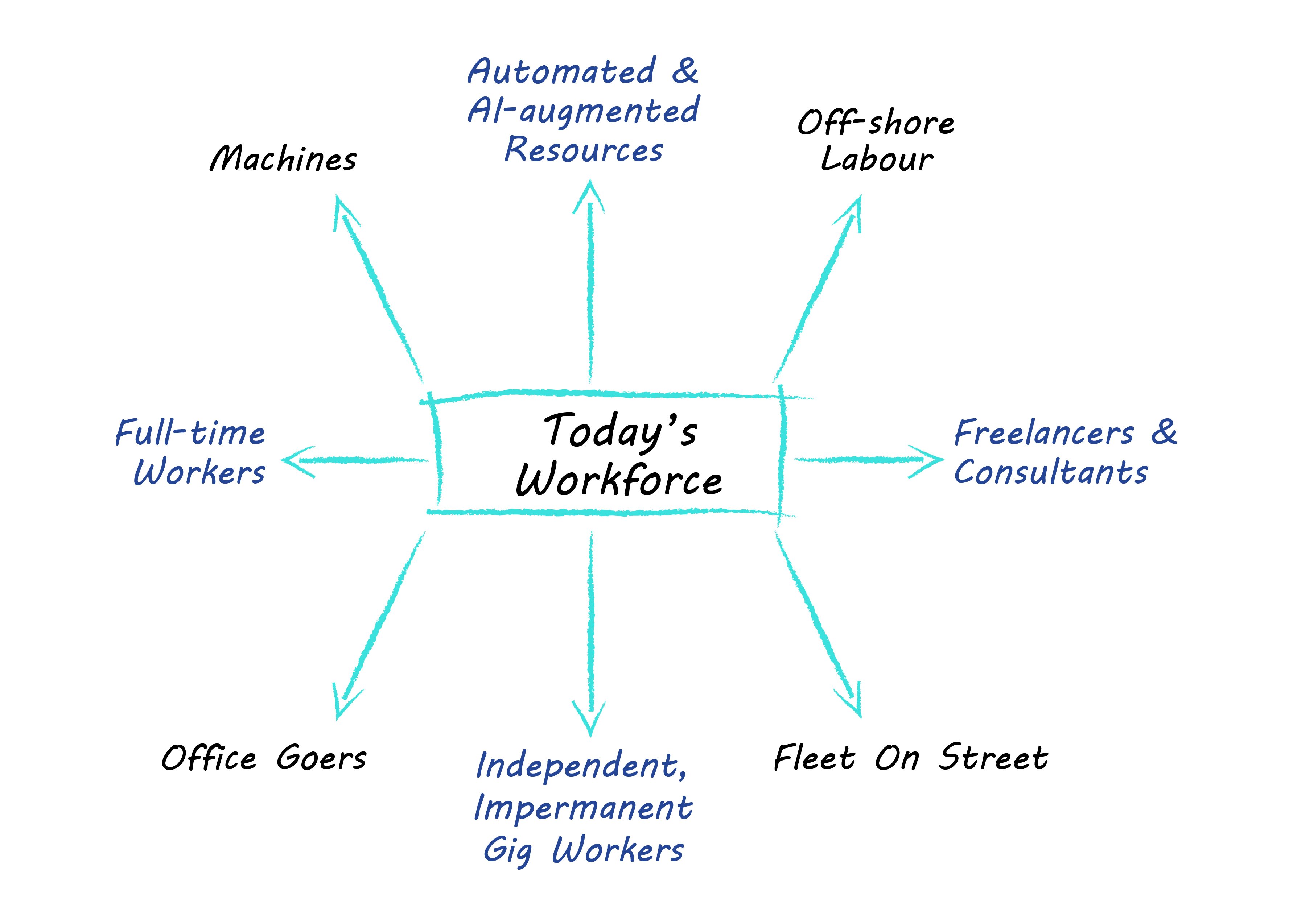 There are multiple shifting dimensions of work and culture that are particularly relevant to assess when defining and planning a performance management strategy for your blended and gig workforce. Because while contingent, impermanent and gig workers are a highly scalable source of talent, it can be challenging to effectively engage them, ensure compliance and plan a robust performance management strategy that works for all.
To that end, Talent Management leaders are responsible for flexible workforce initiatives (a combination of liberal progression and technical innovation) and comprehensive performance measurement tools to make this work. They need to constantly scrounge and identify technology and approaches that can help them effectively manage and measure the performance of their flexible workforce. While having the right talent onboard is important, what is even more important is knowing how you can nurture it and ensure maximum value from it. Therefore, Darwinbox's powerful, evolutionary and new-age talent management module comes with a whole gamut of features to cater to every enterprise's performance philosophy.
Performance management is evolving at an irrepressible rate. And the winds of change are highlighting the imperatives for HR; nudging them to manage work and workers through new-age digital HRMS applications. The market momentum is also forcing HRMS solutions to develop next-generation features that complement and support the independent worker mindset, attitudes, workstyles and preferences.
So what does one focus on while devising a successful performance management strategy for a gig workforce? To know more on what's happening around the performance cycles during the pandemic, read our article on the impact of COVID-19 on performance appraisal.
A New Mindset: There needs to be a mindset shift in the whole org that invites this change rather than treating it like an unwanted disruption. All people managers need to redesign workforce practices and take a different approach when it comes to things like training, ideation, brainstorming, activity-based working, reskilling, upskilling and continuous feedback for a blended workforce. An increased use of robots and AI-augmented resources (e.g. virtual personal assistants / chatbots) also indicate the need for change in standardising work / operational planning and talent management for higher-value-added work and technical skills.

Soft Skills: People managers need more soft skills / competencies to manage their blended workforce, to effectively drive employee performance through continuous feedback, build long-standing relationships through various channels of communication, and enhance engagement and experience for all kinds of workforce. Training teams to work with robots and technology to stay connected and using AI to make people decisions will also be one of the focus areas for people managers in the next 10 years and increase their importance significantly.


Assessment & Role of Technology: Talent leaders need to identify the critical role of technology in building a successful performance strategy for a gig workforce, and evaluate the suitability of features by gauging their context, locations and size of their talent pool. Further, they need to assess technology based on its current and future roadmap ability to combine contingent worker data with employee data to enable more actionable insights from an overall org standpoint (such as workforce analytics, workforce planning, talent acquisition, succession planning and engagement surveys).
Endless Tools & Digital Resources: Research reports that communication, collaboration and loneliness are among the top struggles of gig workers. And lack of communication is bound to lead to disengagement and as a natural consequence, poor performance. Thus, enterprises need to have endless tools and digital products to help remote workers better collaborate and communicate, and meaningfully support remote-first teams to feel more connected to the org.


Wholehearted Inclusion: Too many businesses treat gigsters like 'outsiders', like they don't represent the company. They do. Since most of them come with an air of impermanence, that shouldn't put you off from aligning your business goals and objectives with them, and including them in every aspect of performance and recognition. Come to think of it, every employee is temporary in a sense. So give them the engagement, alignment and performance management they need. It benefits to have them aligned to company values and objectives not just for enhanced performance; but because it concurrently gives them a sense of higher purpose, community, development planning, responsibility, and above all, allegiance.


Precedents At Onboarding: Set clear targets and help them understand what you want from them and why you need them during the onboarding process. A thorough orientation and clear outline of goals and KPIs can help harmonise your expectations and theirs. The phrase 'first impressions are everything' is valid in any context, but couldn't be truer for a gig workforce. So if you set the record at onboarding they have complete visibility of the skills they need to chase, with an awareness of the the deficit they were hired to specifically aid.
Two-way Feedback: Nothing works for a gig workforce like a constantly open channel of communication. So encourage two-way feedback, timely reporting of challenges and nimble redressal of problems at every step of the way of the partnership. Cultivate a rapport and assure them that you are checking in often not because of arbitrary policies to make them miserable, but to help them excel, and keep them engaged, focused and on task.
Excellence Acknowledgement & Rewards: It's no surprise that gig talent is just as motivated by appreciation and recognition as your full-time employees — more so, in fact, given that client satisfaction is the very foundation and basis for their career success. Whether through something as simple as public praise (with badges on a leaderboard) or as personal as sending them a box of brownies (with perhaps, and a handwritten note), reinforce, acknowledge excellence and share the news in the org.


Appointment of Right Managers: Is your organisation assigning the right managers to supervise and manage your gig workers? Pay a lot of attention to reporting relationships and who you're assigning for whom in a blended setup. You need mature managers who give focus to both performance and development. Managers who are performance-oriented but not developmental may assess well but not provide effective feedback and coaching. Managers who focus on development alone may miss when it comes to frank, tough and present assessments. Good managers are able to do both.
On-time Payments, like Salaries: A gig worker, just like any full-time employee of your org, wants to trust you to look after them, respect them and help them feel a connection to your business. To that end, make an effort to understand the expectations, motivations and needs of your gig workers, and try and get as close to them as possible. In a gig economy future, the brand that pays on time, becomes the brand of choice.
While 50% of the millennial workforce is already part of the gig economy, a study by the Freelancers' Union and Upwork revealed that 32% of millenials believe they'll likely be working flexible hours for the most part in the future. So this isn't a problem that's going away anytime soon. While there isn't much point in trying to micromanage every hour and aspect of your gig worker's working day, and conducting an annual performance review delivered by someone they've never met before, a tailored system which engages and informs them through regular transparent communication and feedback will have an unquestionable positive impact, and influence overall org productivity.
[ PS: In case you're looking to explore how Performance Management evolved over the years and got to this point, explore. ]


"If you are someone who is in the middle of altering attitudes around performance as a philosophy and maybe considering introducing OKRs, then you are on the right track! And we want to give your efforts a leg up. Here's your OKR Starter Kit with best examples for different functions and a ready-to-use template to design your own OKRs."