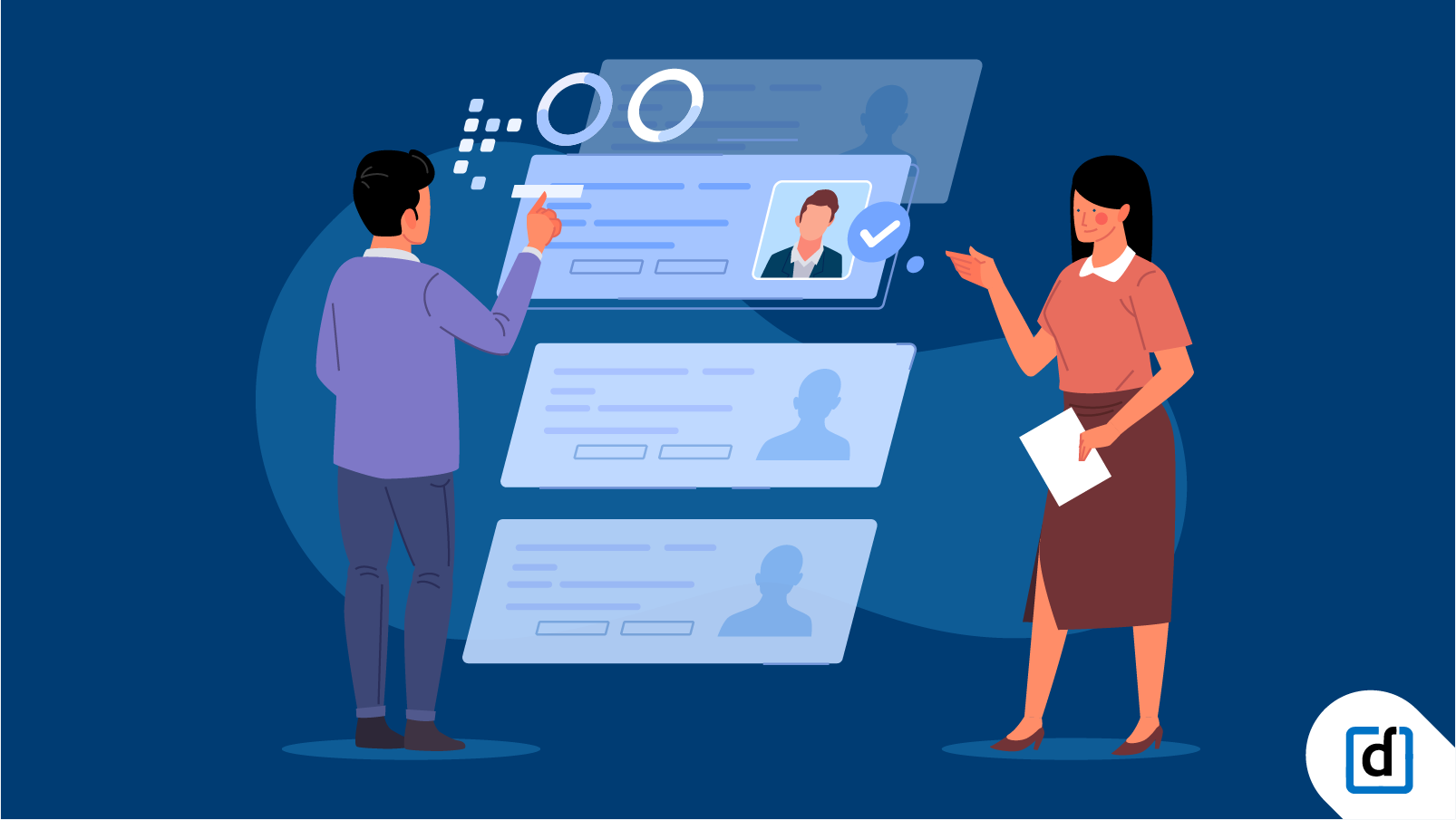 Recruitment ads are no slouch in the advertising game. Employees can even get quite competitive when it comes to who they work for and who is better to work for.
There have been numerous instances of big brands taking pokes at each other when advertising.
Companies have understood that you can't put up a black and white newspaper advert and expect the top talent to come flocking. The world has changed a lot. This blog takes you through a few amazing advertisements that you could take inspiration from.
Organizations need to show employees how they will be treated and what kind of philosophy and culture governs their work ethics.
When a business is advertising a job opening or a variety of job openings it is a great opportunity to showcase exactly what the work environment is like. Keep in mind, it also shows potential customers how you treat and care for your employees.
The sheer creativity and out-of-the-box thinking in these ads are, well, out of this world!
Here's a list of the 20 best Recruitment Ads to take inspiration from:
Tweeter in Chief

In 2019 the well-known social media platform, Twitter sent out word that they had a job opening. 'Tweeter in Chief' was the title and sure garnered its fair share of fame.

Social media platforms like LinkedIn cite them as an example of great recruitment ads.

'San Francisco, New York or any other office in the US'

This is a line that gets by some, but it is a great way of showcasing the company's flexibility at the workplace.

In this case, the image may not have much to convey, but that title gets bonus points for creativity. Now if you look through the job ad, you'll see that they have incorporated humor at several points.

Brushing off the key responsibility of how the applicant would be responsible for setting the tone of what Twitter is and how they act, by ending it with, "No big deal."




Students Wanted. No experience Needed.




While the internet is full of memes and stories about how companies expect new hires to have much more experience that is viable at their age and pay grade, McDonald's took a different approach. They have always been a job provider to fresh out of college youngsters or even those still studying.

The advert put out a no-pressure feel, they needed students that could work and they didn't need them to have any experience.

They let people know that it was okay to make mistakes on the job and that learning is part of the process.

With McDonald's becoming a common fast food name almost everywhere in the world, the image of a burger in a box meant for fries was guaranteed to grab some attention and some laughs.

We Hire Individuals

This next one could shake up some very unhealthy feelings. The advertisement is out there and grabbed everyone's attention.

The advertisement displayed on a red background with big yellow letters with an offensive statement about which nationalities aren't hired by McDonald's would offend the most hardened individual.

They go on to talk about how they don't care about ethnic backgrounds or surnames and that they want to hire people.


Undefined Discipline

This is a great one and showcases that the employer wanted someone who had true passion and grit. MIT's Media Lab put out this rather unorthodox ad, especially for an institution that has been looked to as a beacon in the world of formal education.

One of the characteristics required of applicants is a desire to change the world.


Follow Instructions to Assemble a Career

This one could take the cake for creativity and doing something completely different. Imagine a recruitment ad that targeted people who really loved the brand, with zero expenditure on media and postage.

It doesn't seem possible but that is exactly what Ikea did. They placed job requirements in the boxes that transported the products to customers.

A whopping 4285 applications came back.

Hungry Designers Wanted

Apple put out this ad off the famous apple logo having been eaten. The disfigured, world-famous logo is sure to turn heads.





Grafic Deigner

Horizon put out an ad that acted as a test for applicants. Challenges and tests are a smart way to engage potential recruits. You also stop the applicants who can't find all the mistakes from filling your mailbox.

Can you find them all?




Join Us or Die

While it isn't clear if the image has any copyright infringements, it surely does grab one's attention. The post is targeting interns looking for fun and flexible jobs. Even if you aren't a Star Wars aficionado, the image is bound to make anyone look twice.




Problem Solvers Wanted

Microsoft put out this ad to find software developers. This is another great example of catchy advertising and challenging potential recruits to rise to the occasion.




Join this crazy team of ours!

This is a fun one too. The ad showcases how much the business encourages fun at work and the bond between employees. The boss probably wouldn't encourage a pint while on the job, but it sure does make it look like a fun place to work.

Imagine the kind of bond here, if the whole team can come together just to let people know about a dishwasher opening, well, it speaks for itself, doesn't it?



White Sandy Beaches and Crystal Blue Lagoons





Who wouldn't want to work in a place like that? This is one of those recruitment ads that do a great job of showcasing what they have to offer and what's more, they didn't even post a long list of requirements.

The requirements were quite straightforward, 'Warm, outgoing, authentic, passionate and inspiring.'
Plus this tackles advertising to potential recruits as well as to customers.

Got a Steady Hand?

This next recruitment ad is engaging and also like some others on the list, challenges recruits to meet certain criteria before applying. Tattoo artists applying for the job were required to fill in the QR code and scan it to be able to apply for the job.

If they didn't have hands steady enough to fill out the QR code, you definitely don't want those guys tattooing customers.

Air, Air for Sale!!

At the beginning of this piece, it says that it does not suffice to put out an ad in black and white anymore. Well, this agency obviously didn't think that was a limiting factor. The entirely white page with a few words in black is a work of genius.

It captures interest by asking a rather strange question: Can you sell air?

A very smart ploy to get potential recruits interested in a sales executive post to sell air-time on the radio.


Vampiric Pencils



Finding creative people isn't easy. It is quite a task to go through tonnes of resumes with less than ideal portfolios on display. This advert sings to the creative at heart. If you see pencils, don't apply. If you see a vampire's teeth, don't apply.

If instead, you see pencil-teeth-fangs, apply.



Chief Meme Officer




This next recruitment ad works on so many levels. It calls out for attention with a title like that and then proceeds to crack up readers with its witty description.

This also works as a great way to get a new product out into the market and let people know about it. They also admit to lacking the skills required to create successful memes, which speaks to their willingness to adapt to change and go the extra mile to get customers interested in their product.

One thing that might be a drawback is the number of people who could have applied just to get free seltzer.


Don't even Fill in the form




The Royal Marines are a hard bunch and they aren't shy to admit that they go through extreme situations to get as good as they are. The video is extremely inspiring on its own and anyone who has an affinity to the military will feel it.

It does a great job of letting people know exactly how hard it is as it shows a young lad being pushed to his limits. Pausing at the most grueling moments they ask the viewer if that particular image would be their limit.

They even throw in a bit of spite showing the lad at what seems to be his breaking points when the words, 'Don't even fill in the form,' come up on the screen.

The video ends with the tag, '99.99 % need not apply.'

Talent Acquisition Manager


This image conveys a lot of information. It has some indication of the job responsibilities and the skills expected of applicants. It also does a great job of not stuffing in too much information, leaving room for the curious to explore the opening.




Gibberish


Talent agencies and businesses receive tonnes of applications, creative recruitment advertising techniques can make the job a lot easier. Certain kinds of adverts speak to certain kinds of people. This next one is a perfect example.



More E

quations




This next one is also an equation and we have several of them on this list. However, Google had to be mentioned on this list. The web address was encoded in the math problem and then when they got to the website they were given another task to solve.

A smart way to make sure only the best get through.


Compete for the Job




There have been endless TV shows that pitch contestants against each other to win the prize. The former president of the US, Trump had one such show called, 'The Apprentice.'

Leveraging people's competitiveness is a smart way to get the best of the best on your team. The MGM grand pitched 16 of their top chefs against each other to find the best one to head their Japanese restaurant.

That kind of effort for an internal job posting is what sets the best companies to work for apart.


Conclusion




Advertising is extremely important to make sure that you get the right people on your team. Coming up with creative ideas to attract the right kind of talent can be extremely rewarding.

As mentioned earlier in this piece, it also offers the company a chance to show off its great work ethic and how much they value their contributors.

While budget is always a factor that determines what kind of advertising can be done, with some creativity and a little bit of inspiration from this list you should be able to come up with some inspirational recruitment ads.