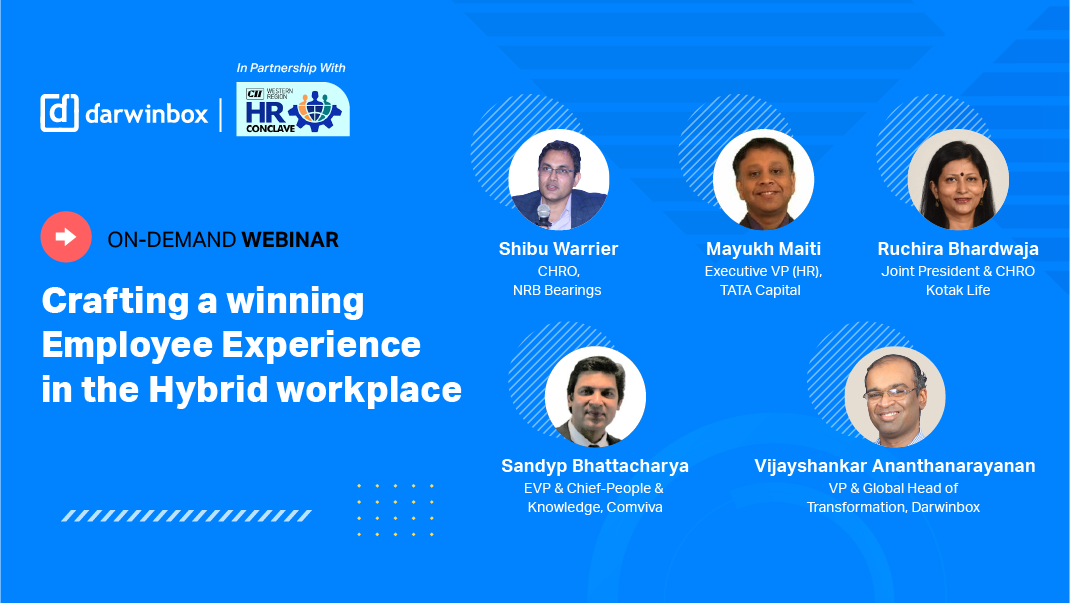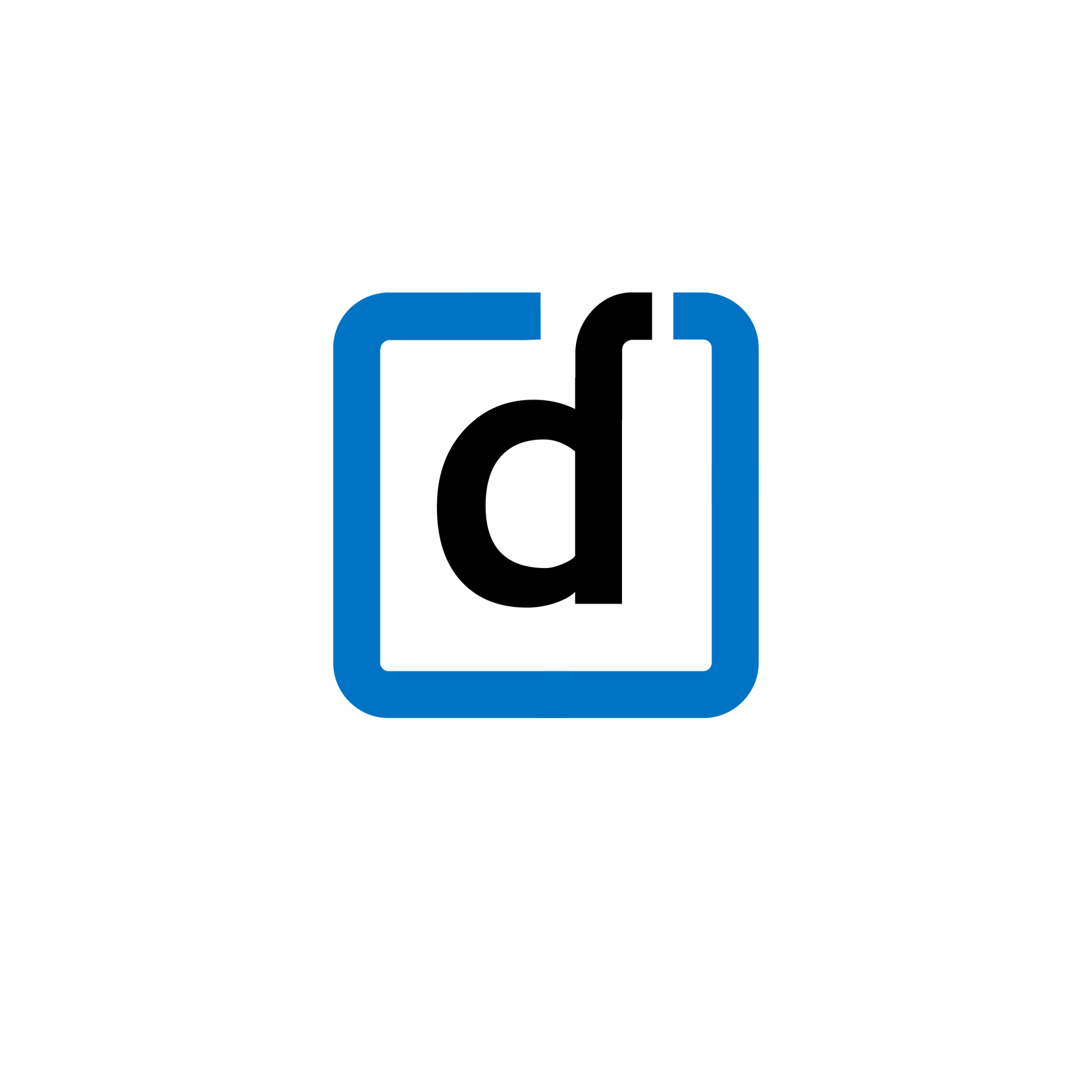 Earlier the definitions of 'workplace' were simpler. But now, unlike in the past, people no longer just "go-to-work-and-come-back-home." The pandemic has given rise to the virtual workplace and the part-gig-part-physical workplace.
Employees now spend more than 80% of their waking hours in this new definition workplace - learning, bonding, living, sharing, and building a robust social system around their workplace. And this requires organizations to rethink the way we engage the talent in this new Hybrid workplace.
Organizations recognize that great employee experience for all kinds of the workforce is mission-critical to business but are often challenged to identify what plan can be institutionalized to measure, monitor, and improve it.
Right from rethinking the strategy to investing in digitization to deliver a superior experience, people leaders today are back at the drawing board to rebuild their employee journeys. While the multi-functional complexities exist and are only doubling in a remote mode, when the org vision is clear, the odds often don't matter.
In this webinar - 'Crafting A Winning Employee Experience in The Hybrid Workplace' hosted by CII in partnership with Darwinbox, learn about path-breaking employee experience strategies, why it is the nerve center of all tech transformations, and uncover the best ways to change the game for your organization's employee experience.
The panelists for the webcast were Shibu Warrier, CHRO at NRB Bearings, Mayukh Maiti, Executive VP (HR) at TATA Capital, Ruchira Bhardwaja, Joint President and CHRO at Kotak Life, Sandyp Bhattacharya, EVP & Chief – People and Knowledge at Comviva and the session was moderated by Vijayshankar Ananthanarayanan, VP & Global Head of Transformation at Darwinbox.
Here are some top highlights from the session:
1. Role of Employee Experience in driving profitability
It is now proven beyond doubt that Employee Experience is no longer a soft aspect of a business but a hardcore element that is absolutely necessary to drive business profitability. According to Shibu Warrier of NRB Bearings, there were three things that their team did to achieve higher growth and profitability using their HR Tech.

a. Involving the employees in ideating – The employees were asked to come up with ideas and implement them in their respective areas which were centrally maintained through a knowledge management system on their HR tech. For example, an employee came up with an idea to reduce the packaging costs and brought it down by almost 40%. Another employee made a simple tool to help operators move a heavy load from one stage to another. Such examples of employee initiative are abound, and their HR tech made access and deployment of viable ideas, easier.
b. Bringing greater transparency in data sharing – By building a clear set of tracking mechanisms, the HR team at NBR Bearings was able to democratize data using their HR tech. This created a flow of information both top-down and bottom-up, which in turn created a healthy feedback loop in real-time.
c. Creating a sense of connectedness - This was done using the HR Tech which enabled employees to create their own social media groups and groups with common interests for people to engage with each other outside of the work context.
In addition to taking some of the above-mentioned steps, the teams at TATA Capital also looked at building a culture of digital-first approach within their org. From conducting workshops to building digital KRAs, they ensured that they measured the digital readiness of the org regularly. Doing this helped them transition to a global and more mature HRMS that was critical in improving EX.
Interestingly, what they did was to divide the org into 4 major stakeholders; employees, managers and senior leadership, HR team and the org needs overall – and drive user adoption for each of them separately.
For employees, they created a uniform landing intranet so they don't have to move in and out of multiple systems and waste time. For managers, they used the HRMS to simplify approval processes and made value-added reports readily available to them. For the HR team, there was a re-jig and re-engineering of all the HR processes which was essentially led through the HR tech.
And overall, there was a considerable amount of automation that was done to improve efficiency. Not to forget the role of insightful analytics that helped identify patterns around recruitment, attrition, performance, etc. All these steps led to significant growth in business profitability.
2.
Agility through
digitalization
How can digitalization bring about greater agility and overall efficiency?
The answer lies in using technology to aid in building enhanced EX and engagement. One of the ways in which Comviva tried to build employee engagement was by creating apps like Happiness Office that helped employees to connect better.
Additionally, they have a system of Pats and Flags. This is a culture driving element where people can recognize each other anonymously (Pats) and also flag off wrong behavior anonymously (Flag). This ensured that the feedback was honest and authentic and did not just serve a cosmetic purpose.
Another very interesting idea that teams at Comviva implemented was the concept of Free 60, Free 90, or Free 45. This is the duration in which everyone's calendar in the org is free and anyone can take anyone on a concall for 5-7 min max. This was a tech equivalent of just turning around and talking to someone in a real office scenario.
"We also introduced a concept called 'One Sync' to integrate HR and non HR analytics together", added Sandyp.
While this was all tech, they also exercised a non-tech, humanized experience for their employees. "So, if someone in the company was single or living alone or had covid in the family, we made sure they were getting weekly calls from a person who was asking them if they had the required medicines, oxygen, doctor, etc. Just to ensure that people felt supported in the time of crisis", said Sandyp.
3.
Humanizing HR technology
Sandyp's last point on the human angle begs the question of how orgs can humanize their HR tech and continue to have the human touch to 'Human Resources'.
As Ruchira from Kotak Life said, "Orgs need a great EX to sustain a great CX. We have what is called Kotak's life Golden Circle, at the core of which is the motto – 'Hum hain hamesha'.
For us, it is important that we understand the moments of truth from the employees. While we are focused on going digital, we are also prioritizing employee experience. We are defining the various touchpoints of our employees both physical and digital and providing a more personalized, more intuitive experience along with the cultural aspect".
The myHR app, which is Kotak Life's HRMS mobile app, has helped declutter the lives of their employees, right from managing leaves, expenses, PMS, learning, meetings, etc. are now on their palms. And the experience has become very seamless for all their 16000 employees spread across 250 locations.
For example, about 250-300 candidate profiles are getting updated on their system daily, and both tech and AI are helping in screening candidates quite accurately based on the CTQ defined by the business. CV parsing and moving selected candidates to the next stages are now done quite seamlessly. This has not only drastically reduced the TATs but also simplified the hiring managers' processes in getting talent onboarded quickly.
Interestingly, when the second wave hit, they introduced the Silent Hour which was from 1.30 PM-2.30 PM every day. This was a time where no meetings and calls were scheduled and employees could use that time to call their dear ones, or just reply to emails or have lunch with their families.
Another interesting idea they introduced was the Self Care Day. This was one day in a month where all employees are on leave for self-care. As Ruchira put it, "The idea is to make the lives of our people simpler and smarter. We are focusing on accentuating the moment of truths for our employees so they can do the best for our customers, ultimately leading to business profitability".