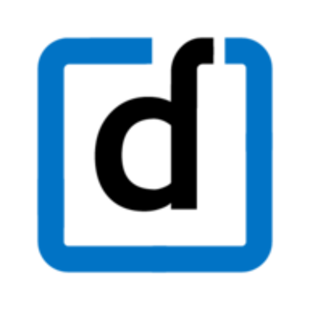 Everytime we hit a new milestone, it gives us the opportunity to reflect back on where we started and more importantly, why. Even as we write this, we're overcome by a surge of nostalgia of the time when it all began.
We founded Darwinbox because we have an unshakeable belief in the power of people and that they are every organisation's biggest competitive advantage. We wanted to build technology that enables organisations to engage, empower and ultimately unleash the highest potential of their people. Also, we strongly believe Asian enterprises deserve a tailor-built solution that understands their unique and diverse context which most legacy solutions fail to address.
Today, we are honoured & humbled to be the HR tech partners of 500+ global enterprises with 1 Million+ employees. You believed in our vision and always extended your support. You held us accountable for seemingly insurmountable goals that, in hindsight, were exactly what we needed to get where we are today. And for that we have nothing but immense gratitude towards you.
Which is why, every Darwinbox milestone is as much yours as it is ours, including this new announcement.
We are excited to share we'veraised $15mn funding from Salesforce Ventures - the investment arm of the largest cloud player in the world.
Darwinbox is one of Salesforce's first investments in the APAC region and we can't think of a better partner as we grow. Given their leadership in the cloud, they've accumulated a tremendous amount of knowledge over the years. We believe that this knowledge will catalyse learning for us at a massive scale and allow us to maximize the value we can deliver to you.

We wanted to take a minute and talk about what all of this means to you:


A. Faster innovation:
Our product roadmap has always bet on the future. Building first-of-its-kind features that are designed to add value, delight and set you up for tomorrow. While the capital influx allows us to ship product updates faster, it also allows us to invest in longer term R&D initiatives that, we believe, will help shape the future of work.
B. Data led people-decisions. At every level:
Data is the single most powerful tool we have at hand to constantly review, recalibrate and improve. And this can be done exponentially faster and better by democratizing access to every individual, while ensuring governance. Beginning with persona-specific (employee, Manager, HOD, HR, CXO) dashboards, we will bring interactive analytical tools and contextual intelligence to augment decision making and improve everyday performance.
C. Snappier, more delightful apps:
Since day 1, we were invested in the idea that enterprise apps should be as fluid and as delightful as everyday, consumer apps. We will continue that investment, only with greater velocity. That means faster, snappier mobile and web apps.
D. Airtight security:
We've taken great care in the way we've invested in our security operations and DevOps. We have been audited by some of the toughest standards in the market and have come through with flying colours. We plan to double down on the time and energy to provide you with tighter, more powerful and secure instances.
E. Infinite possibilities with an extensible platform:
With over a million employees using Darwinbox, our aim is to relentlessly look for ways to deliver additional and ancillary value to you and your employees. We plan to significantly add to the extensibility of the platform and onboard products and services that facilitate wellness, financial health, benefits, and more for you to plug and play.
F. Moving you closer to Darwinbox Advantage:
After going through 500 successful implementations and building a customer success motion spanning multiple geographies and industries, we are building unique playbooks that can help drive change, and deliver faster, tangible results. We're investing in tools, people, processes and partners that allow us to expand the value that you drive from Darwinbox and develop expertise in an ever changing industry. Starting from facilitating better product usage, building expansive centres-of-excellence, and setting up a learning center so that we can jointly deliver not just digitization but a true HR transformation.
G. Thriving together as a Community:
Darwinbox's ecosystem is home to some of the smartest HR minds in Asia. Our Customers, leaders and partners add up to an immense amount of expertise. It is on us to convert this ecosystem into a vibrant community that discusses the future, supports each other, nurtures our young and grows together.
H. People, our competitive advantage:
Keeping in line with our belief in the potential of people, we plan to more than double the team that is tasked with delivering success to you. We will continue to build out an all-star team. We're looking for the smartest HR minds and brilliant technologists. You know one? We're eager to talk. Drop a hello at careers@darwinbox.in or visit Careers.
As we stand poised to share many more milestones together in the coming years, we have only one thing to ask of you. Please continue to have high expectations from us and hold us accountable to the vision we promised you. Our commitment towards your success is unwavering and we vow that each time your business evolves, we will evolve with you.