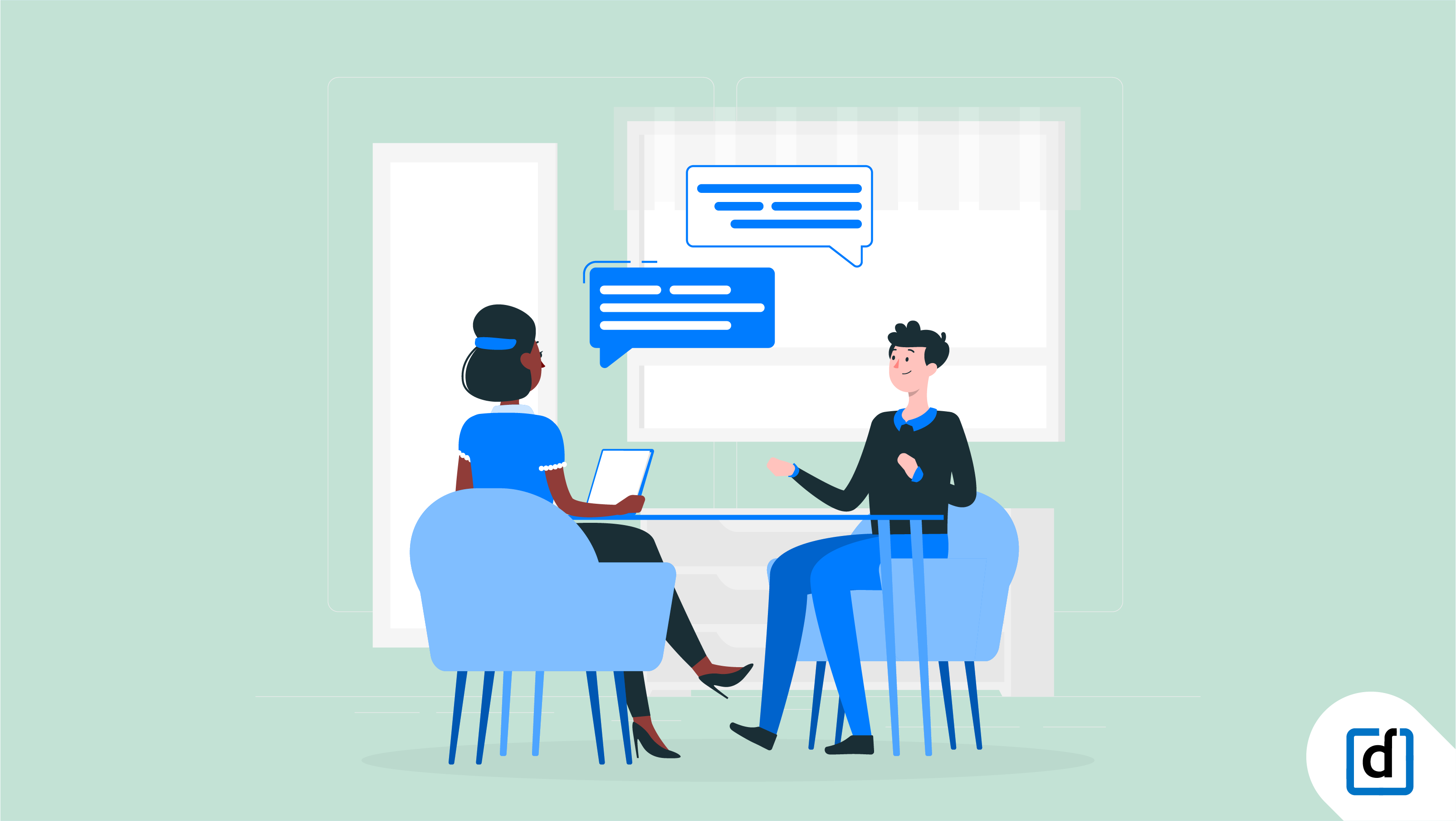 Employee coaching is an integral part of maintaining a motivated, educated, engaged, and more productive workforce.
Employee coaching is one of the chief responsibilities of the HR team, a significant part of learning and development. While there are costs involved in providing good employee coaching, the benefits are reaped with increased quality of labor, engagement, and productivity.
What is Employee Coaching?
Employee coaching facilitates knowledge and guidance to employees to achieve their professional goals and contribute to achieving the organization's goals. When employee coaching is done right, it does not have adverse effects on morale and motivation levels. Good employee coaching boosts morale and makes employees work better.
The key thing to understand about employee coaching is that it is a cumulative effort to improve individuals so that the company can improve. HR teams need to work hand in hand with managers to ensure that employees receive consistent and effective coaching as and when required.


Here are the 7 Best Tips for Effective Employee Coaching
Get Feedback from Employees To Understand What They Need/Want


One of the greatest tools in your arsenal is employee feedback. Ask them what you can do to help them do their jobs better. In most cases, your answers will vary vastly, that is to be expected. The common areas that employees bring up are the areas that need to be addressed first. Basic assessments are also a great way to get a clear picture of how much employees know about their specific job roles. HR teams can quickly identify problem areas and build employee coaching programs targeted at resolving those areas.


Use Analytics to Design Coaching Programs


Every HR team would have performance measurements in place. These performance metrics will show HR teams which areas individuals lack and which areas the team needs to support. Analyze the data thoroughly and use the data to create a good employee coaching program.



Top Tip:

It isn't ever nice to be herded into a coaching room when you are a top performer and dragged away from your work to sit with the underperformers. Targeted training programs are a great way to ensure that your employee coaching is effective and efficient.
There are certain disadvantages of separating top talent and those that need a little support. If this has to be done, it has to be done smartly and very transparently. Technology enables HR teams to deliver specific programs based on individual performance and standard employee coaching to ensure everyone is on the same page.


Set Coaching Goals




This is another key aspect of effective employee coaching. Set clear goals. There are a few tiers to look at here:

(a) Make sure employees understand what they are supposed to gain from the employee coaching. There are few things worse than when an employee walks out of a one-on-one with their manager and has no idea what the meeting was for.

(b) Make sure managers also have a clear idea of the goals they should set for employees. As mentioned earlier, HR teams have to work hand in hand with managers, and managers have to work closely with their subordinates to ensure that everyone is on the same page.

(c) Individuals are bound to have very different career or professional goals. Find ways of ensuring that the organization's goals are also achieved due to employees attaining their goals.

(d) Setting clear coaching goals will also help employee coaching be more structured and ultimately more effective.

Learning within the Team


Maintaining healthy competition within a team is a great way to keep productivity up. However, it should remain within the realms of professionalism. A great team should be able to put aside their competition and work on achieving their goals together. Build the need to learn from each other, and the team will grow together. Creating a culture of learning from each other is essential. It can be surprising what the top performers can learn from one of the quieter teammates when the team begins to gel.



Focus on Building Confidence




While HR teams and managers should make sure employees do their jobs well, they also need to give employees the confidence to execute their jobs well.

A significant part of employee coaching is instilling confidence in employees and letting them know that managers, HR teams, and the organization are always there for them.

Guide Employees




Guide employees. Don't always show them. One of the top luxury accommodation providers globally, the Taj Hotels, has a simple philosophy, explain how to do it, equip them to do it, if they fail, show them once.

This is very important. If managers or HR teams have to constantly step in and show employees how to do their jobs, it won't be long before employees are sitting back and watching managers do their jobs for them.

Guide them, give them the knowledge, resources, and tools to do their jobs to the best of their ability.

Recognize and Reward Learning and Good Practices




It is great to provide support and tell employees when they need to smarten their pace. However, one of the essential parts is recognizing the employees' efforts, yet an area that often gets forgotten.

HR teams need to make sure that they go out of their way to let employees know that their effort to achieve goals is being noticed and makes a difference.

Ensure rewards are given to those who improve after coaching, and make recognition and rewards a culture in the workplace.

Conclusion

One of the best things that an organization can do in today's world is to use technology. HRM suites come with inbuilt data collection and provide clear reports so that HR teams and managers know which areas employees need to be coached on.

Effective coaching programs and techniques boost employee engagement and satisfaction, reduce attrition, and build stronger teams. The bottom line is that great employee coaching results in a great organization.

Employee coaching isn't about spending huge fortunes on creating programs but fostering a culture of learning and growth for individuals and the team.