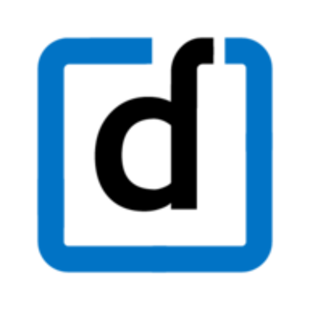 Brands have often looked for new ways to make their presence felt, from buying advertisements in local newspapers to getting the most popular celebrities to talk about their product. However, one type of branding that was underutilized until a few years ago is - Employer Branding. Employer branding got its due when tech companies worldwide started using it in a big way. Here, we look at some employer branding examples to inspire you in 2021.
Google
Google is a tech giant, and it makes sure that everyone understands this. The company naturally draws top talent from all over the world. This means when these employees are tagged with Google's branding; it builds an image everywhere.
Google even has a Hollywood production! One of the movies made under this banner was 'The Internship,' a story of people who find work at Google. If people watch a movie about characters struggling to associate with a brand, you can say for sure how great employer branding is.
Microsoft
Microsoft owns LinkedIn, the biggest space used to showcase brands through the lens of its employees. When a company owns the biggest employee branding space, rest assured its employee branding is top-class. It does so in many ways. Yes, it takes the Google approach to just put its name on everything it finds of high value.
If you look at Microsoft's effort to close the gender gap in the company, you will be astonished. It has gone for female-only internships and job opportunities in the past decade to ensure it disallows a gender gap and gets more women applicants. Smart!
Netflix
Netflix focuses on work-life balance like no other in its space. Naturally, it is one of the highest-rated companies by employees online. Employers want to be associated with the company because what they do may never feel like 'work.' Now, this is such a great example of employee branding because you build loyalty for your brand by making your employees happier. Nothing beats that.
Salesforce
It is fair to say that Salesforce understands its employees and their needs in the most effective way. The company was recently ranked at the top of the UK's best places to work. Salesforce has successfully created supportive management for its employees and has ensured that the work environment is built on trust.
Helping its employees feel at home during working hours has made them a great place to work in the eyes of the employees. What more can someone ask for?
General Electrics
Is it an industrial company? Is it a tech company? Unlike Google, the company thrives in ambiguity. One of its ad campaigns, 'What's the matter with Owen?', is a great example of how the company wants to show that working for it means being a master of all trades, implying you need to be versatile.
These small nudges towards the company's perception help you stand with the big boys in employee branding even if you don't have a business as diverse or large. Efficient indeed.
Marriott
If you look at posts by 'Marriott Careers' on social media, you will find a common theme. It is all about how Marriott takes care of its employees. It takes care of their physical and mental health and makes them a part of a family.
Now, this is how you make a difference. In the industry Marriott finds itself in, it is very difficult to separate its work culture from its competitors, largely because they work towards the same business goal. So why not transform your employees into a family? No bond stronger than that.
Hubspot
Brands talk about being exclusive, right? Here is a proudly inclusive brand. The company has built its reputation on being inclusive, supportive, and cohesive in the eyes of its employees. When you are as welcoming to your employees as Hubspot, it is natural for them to reciprocate with a sense of affection towards their workplace and the brand.
Hubspot's employees are its biggest advertisements. Something to learn for sure.
PWC
Here is an interesting one. We have seen such diverse approaches to achieve the same objective - employee branding. PWC is probably the only company that never had to take this route. Its biggest achievement lies in projecting itself as the biggest accounting firm. There isn't a plan because they don't need it. When you project yourself too big to crumble, you automatically make your employees feel valued - both from inside the company and outside.
Here is the easiest way to have great employee branding - be the biggest accounting firm in the world.
IBM
Yes, yet another tech company that has a different approach to employer branding. It has reinvented itself as a casual, easy-to-approach brand that understands everyone's needs. Starting from the 'Careers' section on their website to their actual workplace, they have surrounded themselves with many feel-good factors.
They have made working a lot more engaging and rewarding. A person with an IBM t-shirt is projected as someone who thinks out of the box. Now, that's some creative thinking, right?
Wrapping it up
Managing your employees can be a bit of a hassle. With Darwinbox, you can now easily manage your employee database, get help with recruitment, manage payroll and attendance, and much more to get a more efficient employee branding system. Click [here] to simplify your needs and make your HR hassles go away.
There are many ways through which you can have a good employee branding plan for your employees. Just remember, your employees represent your brand as much as your brand represents them. In a way, employee branding is a good way to show the world what your brand stands for. In another way, it is your chance to do some good for your employees.