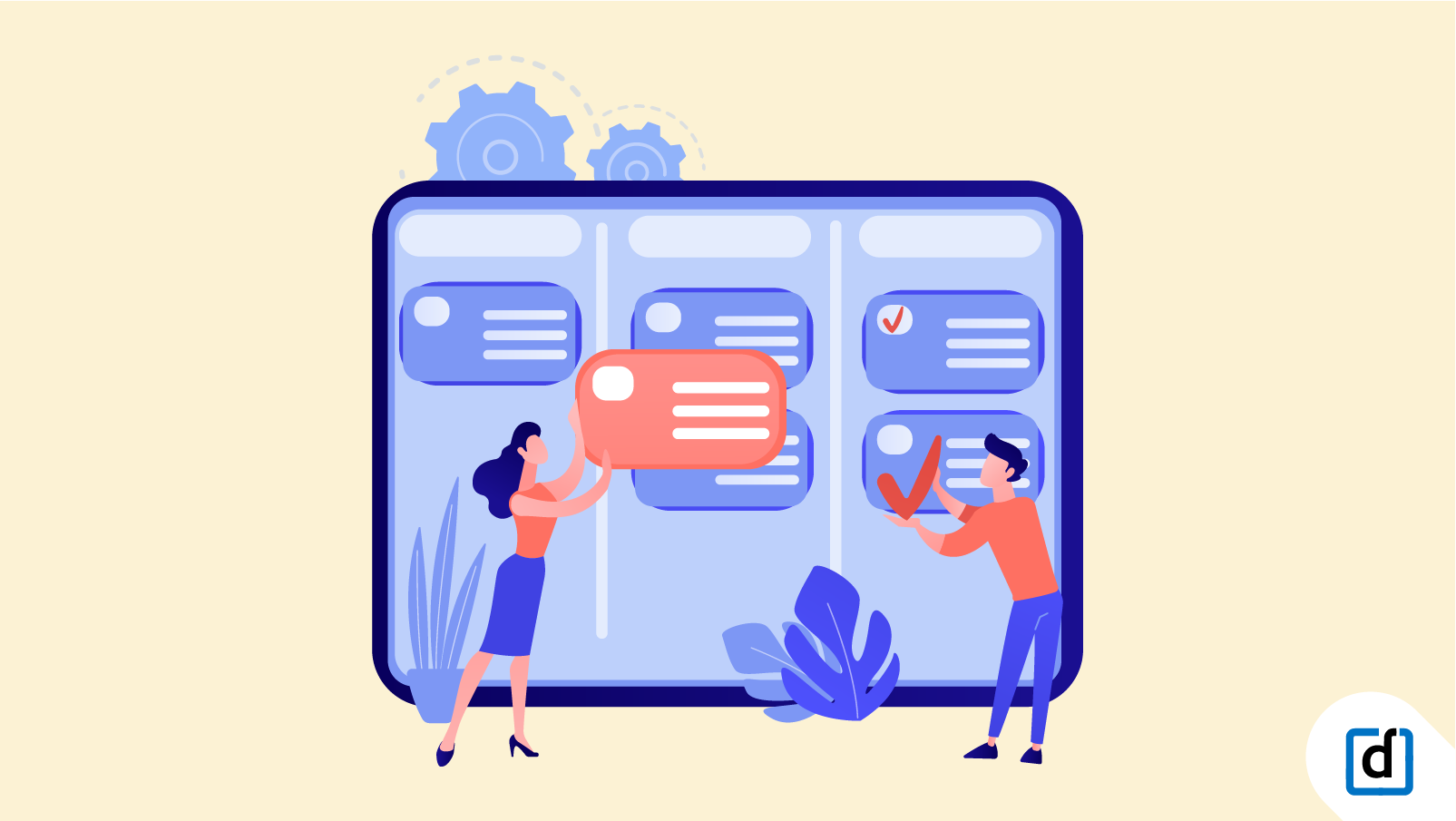 With remote work becoming a norm and the fact that employees are often spread across the world, it can be difficult to access HR functions. With an Employee Service Platform, employees have access to all the HR functions and can easily access the services they require.
Read this short blog to understand how your organization would benefit from implementing a reliable Employee Service Platform.
What is an Employee Service Platform?
An employee service platform is an HRM (Human Resource Management) tool that helps organizations digitize their HR functions. The entire tool is focused on the human aspect of HR, that is, your employees.
Companies can customize their requirements; most employee service platforms are delivered in modules. Companies can choose modules or services that are relevant to their requirements.
The software takes care of recruitment, employee administration, operations, payroll, performance management, and even employee engagement.
Why Should an Organization Use an Employee Service Platform?
With business becoming increasingly complex and the need to remain competitive becoming a priority, every business function needs to be working at optimum efficiency, with the least possible errors.
The same goes for the HR function. Getting all the HR functions right all the time and ensuring that they work in harmony can be a daunting task. The sheer resources required to ensure that HR functions operate at maximum efficiency can be taxing for a business.
While HR is an integral part of every business, not every business has the expertise in HR or the knowledge required to run an efficient HR operation.
Advantages of Employee Service Platforms:
Employee service platforms streamline the entire HR function.
They give employees one point of contact for all their HR-related queries and concerns.
Businesses can get away with having a skeletal HR department as long as they choose the right Employee Service Platform provider.
Artificial Intelligence and Machine Learning algorithms the Employee Service Platform uses deliver accurate data, analysis, and reports.
HR staff is freed up to interact with employees, rather than mull over repetitive tasks.
Automated employee engagement results in less costly engagement measures and constant employee engagement.
Payroll functions and other administrative functions are updated and executed automatically, meaning that your HR department isn't rushing to get things done at the last minute.
Employee benefit programs, rewards and recognition, wellness programs, internal social media, interest groups, and events are communicated within one interface.
Third-party providers, such as insurance providers or healthcare providers, can also be integrated into the Employee Service Platform.
Organizations can choose the specific services they need in the Employee Service Platform.


How do Employee Service Platforms align with HR Functions?
Employee Helpdesk
Employee service platforms are meant to make it easier for employees to access the information and services they need. Using the best tech available makes it easy for you to be there for your employees round the clock, 365 days a year, no matter where they are.
The Helpdesk function of your Employee Service platform allows you to set SLA goals and track every aspect without fail.
Using chatbots or easily accessible FAQs means that employees' queries can be answered with ease.
All you need to do is enter the desired parameters and let the system take control of the rest. You can also collect feedback from your employees to understand how they can be served better.
If an employee needs to talk to an admin, all they have to do is initiate a chat to voice their concerns.
Rewards and Recognition
Rewards and Recognition programs can be a time-consuming and costly affair. With the right Employee Service Platform at your disposal, all you have to do is configure the program to suit your company's needs and then launch it.
You can set budget restrictions that ensure that your rewards and recognition programs are effective within your specified budget.
With tools like this, nurturing a culture of recognizing outstanding performance becomes easy. What's more, you don't have to worry about keeping track of everyone's special days. Automated systems send out notifications for birthdays, work anniversaries, and other important days.
Time and Attendance
Location tagging and check-in services allow employees to work from anywhere. Management can do multiple check-ins in a day. This feature of your Employee Service Platform allows you to use multiple attendance inputs, including facial recognition, biometrics, and web check-ins.
Since you configure your time and attendance policies to suit your needs, you also have a very high level of control over how things work. Moreover, you have one-touch oversight into every activity of your entire workforce, irrespective of where they are or at how many different locations they may be.
Employee Onboarding
Employee onboarding is a major decider in employee satisfaction, and also cutting down onboarding time helps organizations save costs. Using Employee Service Platforms, onboarding is seamless for employees, and the more efficient it is, the quicker your new hires can begin production.
The system can easily be integrated with ATS, core HR, and other enterprise systems, allowing a smooth flow of data.
With this software, you can onboard your employees from any geographic location. You can also configure the system for global compliance and to meet local regulations.
Your HR team won't have to deal with mountains of paperwork as the entire system is digital from end to end, right from scanning resumes to sending out offer letters. When using Employee Service Platforms, you can be sure that no matter how complex the task or how many candidates have to be onboarded, it will be done with ease.
Even document verification and employee profile creation are all taken care of.
Performance Management
Performance management is an integral part of the HR function. While your HR team takes care of one-on-one meetings, let the Employee Service Platform take care of all the other aspects of performance management.
Program the framework or frameworks you want to use and let the system collect the data, run detailed analyses and provide you with insightful reports that your HR team can use. This way, you don't have to worry about being consistent. The system works in real-time, meaning it never stops gathering the data and computing calculations.
With easy-to-use dashboards, HR teams know exactly what performance is like at any given moment. Smart tech helps deliver detailed reports that allow HR to make the right decisions to help boost productivity.
Payroll
Every month-end can be a stressful time for the HR department. Overtime has to be calculated, benefits, leave deductions, taxes, the list goes on. With an Employee Service Platform, the entire payroll function is automated, requiring HRs input only to confirm actions.
Once the initial data is entered correctly, the system carries out the calculations and payments automatically without error. You always have complete control of the entire system, so you know it is always secure. Nothing happens without your explicit permission.
Employees work hard for their month-end compensation. With automated software, you guarantee that they get their pay and all the benefits they deserve on time, every time.
The Payroll function also runs analytics and produces detailed reports; these help your HR team make the right decisions and plan ahead.
Recruitment
With a reliable Employee Service Platform, recruiting the best talent becomes easier. A centralized platform allows HR to locate and hire the right professionals for your organization. Using technology to speed up processes, HR teams have a lot more time to address important matters.
Data flows in and out of the software to all the related functions, ensuring that every function works seamlessly with recruitment features.
A smooth and easy-to-use interface is intended to improve the candidate experience, thereby ensuring that the top talent does not drop off during the recruitment process. The software also allows the HR team to select multiple channels to source talent, which improves the chances of getting top-notch professionals.
What's more, HR teams can make decisions on the go, with information from analytics available whenever they want at their fingertips.
People Analytics
Top-of-the-line Employee Service Platforms come with people analytics features. This means your HR team has to just look at the dashboard, and they will always have the most up-to-date information available to them. Customizable reports and analytics allow HR teams to understand when trends are forming and form quick action plans to achieve their goals.
Employee Engagement
More and more employers are focusing on employee engagement, as well as increasing their spending to ensure their employees are happy. Employee Service Platforms allow employers to keep their employees engaged constantly.
Let your employees drive your organization's culture by using integrated internal social media platforms. They are also a great platform to announce rewards and give employees recognition.
This feature also lets you send out customized surveys with ease, ensuring you always have a clear idea of your employees' feelings.
Automated reminders, birthday, and work anniversary wishes can all be configured, meaning your employee feels more engaged every day.
All these features come together to create the complete HR function.
Conclusion
Employee Service Platforms are ideal for medium to large enterprises, irrespective of the industry. HR agencies and recruiters should also consider leveraging the latest tech to become competitive in the HR industry. It is increasingly becoming apparent that those unwilling to absorb technology will have absolutely no competitive advantage in the near future.
There are a host of employee service platforms available; it is advisable to be thorough with your research. When you shortlist the potential service providers, make sure you request a demo to see if the platform fits your business.
Make sure you choose an Employee Service Platform with a good track record and the required experience and reliability. The best Employee Service Platforms use the best security systems, including block-chain, to ensure that employee data and organization data are always safe.