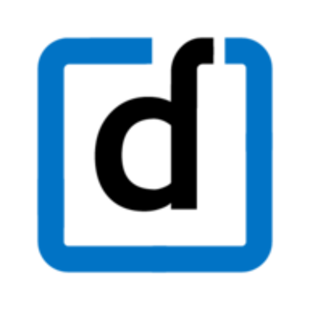 Before any organization can be known as a service provider, it is known for being a job provider. As you will find with some of the most profound employer branding examples, the ideal place to work at will provide a person with more than just job experience.
Because let's be real, when a job seeker is looking for the ideal place to work at they are concerned not just about the transit from their homes - They are also looking for:
Holistic employee satisfaction.

The efforts the organization takes for employee retention.

The organization's investment in their skills and career growth.
Job seekers look towards a hiring institution not just as a place to work at but as their:
Personal source of inspiration.

Place for personal and professional growth.
For building up an image as an organization that provides all of that, you need to create an impermeable employer branding in the market.


What is Employer Branding?
Effective employer branding is how you stand out as an organization where people want to go to work. This is the one quality that differentiates your brand in the eyes of the job seekers.
If you envision yourself in the shoes of a person who is looking for a job, you, undoubtedly, would want to be a part of an organization that has a distinct perspective, that serves its employees, and is one that focuses on the employee's growth and happiness.
All in all, employer branding comes down to what people know your organization for. This reputation is absolutely essential to maintain because it personifies the values that your organization stands for.
How your organization ends up looking as a brand is what decides why people will be willing to work for you.
It's good enough that people want to invest in your company, even better if they are willing to put money on it and claim your services, but a reputation for loyalty and reliability is achieved when an organization has incredible employer branding.
The more satisfied employees your organization produces, the more brand ambassadors you end up creating.
Here are some Employer Branding Examples to inspire you in 2022
Google

Google is, inevitably, one of the most popular organizations known for it is employer branding. And, that is because it invests in employee programs that clearly display how it genuinely cares about its employees.

Let me give you an example, Google uses a 70/20/10 model for the growth of its employees. This approach ensures that the employees are devoting:

10% of their working hours to training and developing their skills,

20% to work on their own ideas and innovations, and

The other 70% is to be devoted to the tasks that have been assigned to them.

Now, you might not know this but this 20% time that Google employees spend on working out their own ideas is how more than half of Google's creations have come into being. This goes on to show that giving the employees creative freedom is how you ensure the good health of the company.

Another thing that Google does that makes it stand out when you look for a job-providing organization is that it itself seeks its potential employees out. It conducts a faultless talent search that leads to them impressing their employees even before it has actually hired them. So, this is how Google keeps its employees happy and satisfied from joining to retiring, and hence this is exactly how it has been able to achieve such impeccable employer branding status in the market.

Google even has a Hollywood production! One of the movies made under this banner was 'The Internship,' a story of people who find work at Google. If people watch a movie about characters struggling to associate with a brand, you can say for sure how great employer branding is.


SpaceX

SpaceX is a progressive organization mostly because it is led by a charismatic, determined, and ambitious Elon Musk. However, what works best for this organization when it tries to welcome new and fresh talent is the fact that it can provide a surreal employee experience to everyone.

According to recent surveys within SpaceX, you would find that more than 90% of the employees are proud to be a part of the organization.

Here is a list of things that SpaceX provides exclusively to its employees:

Free lunches and snacks

Exclusive employee discounts

Company social events

Gym membership

Legal assistance

An in-house massage therapist





Hubspot

HubSpot is the best example of how employer branding and recruitment marketing is done right. Either with social media, or with its blogs, it has a perfect display of how it is always trying to work to improve the emotional, mental, and physical wellbeing of its employees.

To get a quick display of how HubSpot achieves this, you can take a look at its "Careers" page. You will find how HubSpot acknowledges and promotes work-life balance by mentioning "family" and "pets" and how they are actively helping its employees fight burnout.



General Electric

General Electric is a significantly huge organization that focuses relentlessly on its recruitment marketing and employer branding strategies. For instance, in a recent effort, it tried to nudge employees to share why they were working at General Electric and what that means for them to be a part of this organization. The results were overwhelming.

As a diverse group of people shared stories on their emotional connection to General Electric and the job that they were assigned to do, people became aware of how this organization is offering more than just a monthly paycheck.

This purpose-driven recruitment marketing tactic, which roots for the relatability and emotional connection, works extremely well for this organization.


Heineken

Heineken's success is owed to its "Holy Trinity of Work" model wherein the three things in focus are:

Culture

Employee experience

Customer experience

This organization promotes inclusion in the employee culture and pushes for employee engagement every chance it can get. Here's what makes it one of the perfect employer branding examples:

For the year 2020, it managed to raise up the percentage of female representation at the seniority level to 25%.

Since 2017, Heineken has been working to strengthen its diversity and inclusion plan through inclusive leadership, electing global ambassadors, and female sponsorship programs.

In addition, the organization has put a significant number of inclusion and diversity policies into play. It implements these through the people processes, promotions, recruitment, and everyday working practices.





Microsoft

Microsoft is another great contender for this list of employer branding pioneers. For instance, during the pandemic, the organization was understanding and accommodating enough to provide its employees with extra paid days off to deal with the pandemic stress.

This came at a great time because it helped people deal with losses, burnout stress, and the hysteria caused by the COVID-19 outbreak.

Microsoft HR Chief was quoted as saying "We know… things remain tough due to the ongoing pandemic..... Work and life continue to blend, with daily tradeoffs, opportunities, and challenges." This goes on to show how much the organization is willing to make its facilities flexible for the people working for Microsoft's consistent success.



Salesforce

Salesforce is an employee brand force to be reckoned with. This is an organization that maintains an incredible work culture and has a long record of employee advocates to prove the same. For instance, #salesforceohana is a hashtag that was used more than 15,000 times in the first quarter of its creation.

Due to the incredible employee experience that its employees receive, everyone wanted to share a story using this hashtag. There were thousands of Salesforce employees who shared how their journey is coming along. These stories resonated heavily with people all around the world and are what helped Salesforce create an impermeable employee brand image that clearly stands out.



Marriott

Marriot has been a prominent part of the list of Fortune's "100 Best Companies to Work For" for a record 22 consecutive years (and for good reason). About 86% of the employees working at Marriott International swear that it is a great place to work at. This is huge when as compared to 59% which is an average for any typical US-based organization.

In addition, here are some initiatives that make Marriott stand out in terms of being a brand that job seekers can be attracted to:

The Culture-Wizard online culture encyclopedia; to help employees be abreast of all cultures. This helps the employees learn more about the cultures of their fellow colleagues and even the guests!

MyLearning's Business Skills Library; to offer the employees courses in diversity and inclusion.

Guest Voice Meetings; a platform to help all associates and managers collaborate and discuss feedback.

Netflix

More than 70% of Glassdoor's Netflix reviews say that they would recommend people to work there too!

Netflix has a unique way of taking care of its employees and that is evident from the minute the recruitment process starts. Netflix's culture of recruitment seems faultless because recruiters work as advisors to the hiring managers, this gives the recruitment process a very holistic approach.

There's one more thing that Netflix does differently for its employees. At Netflix, the feedback flow happens in a very organic way. Instead of having set in stone parameters for performance improvement plans, the organization spends its time having meaningful, not to mention, truthful relationships with its employees.



L'Oreal

L'Oreal is a cosmetic giant that believes in giving its customers an impeccable product and its employees an unforgettable employee experience. Along with providing its employees with flexible policies and exceptional benefits, it also invests its resources in recruitment marketing.

It is known to leverage its social presence to attract new talent and retain its current. For instance, on making it to 300,000 followers on LinkedIn, L'Oreal realized that 70% of its followers were people looking for employment opportunities. Therefore, it took this opportunity to pose as the most engaging employment channels for people to engage in. With the same intent, it created the campaign "Are You IN". Among many other aspects of this campaign, they also encouraged brand advocates to share their own L'Oreal stories.

This not only helped the organization build an online presence but also made it one of the most prominent employer branding examples that other organizations can learn something from.




To Summarise

You build a brand presence not just to attract customers but also to attract the right talent that can take your company to the heights of success. In an era where everyone is looking for empathy, validation, and holistic growth, people want to root for core values, true emotions, and togetherness. The employer branding examples mentioned in this write-up are some of the most perfect organizations that you can look up to. Now it's time to build up an employer branding plan that will work for your employees resonates with your beliefs, and rings familiar with the vibe you are trying to put out. So let's get to work!