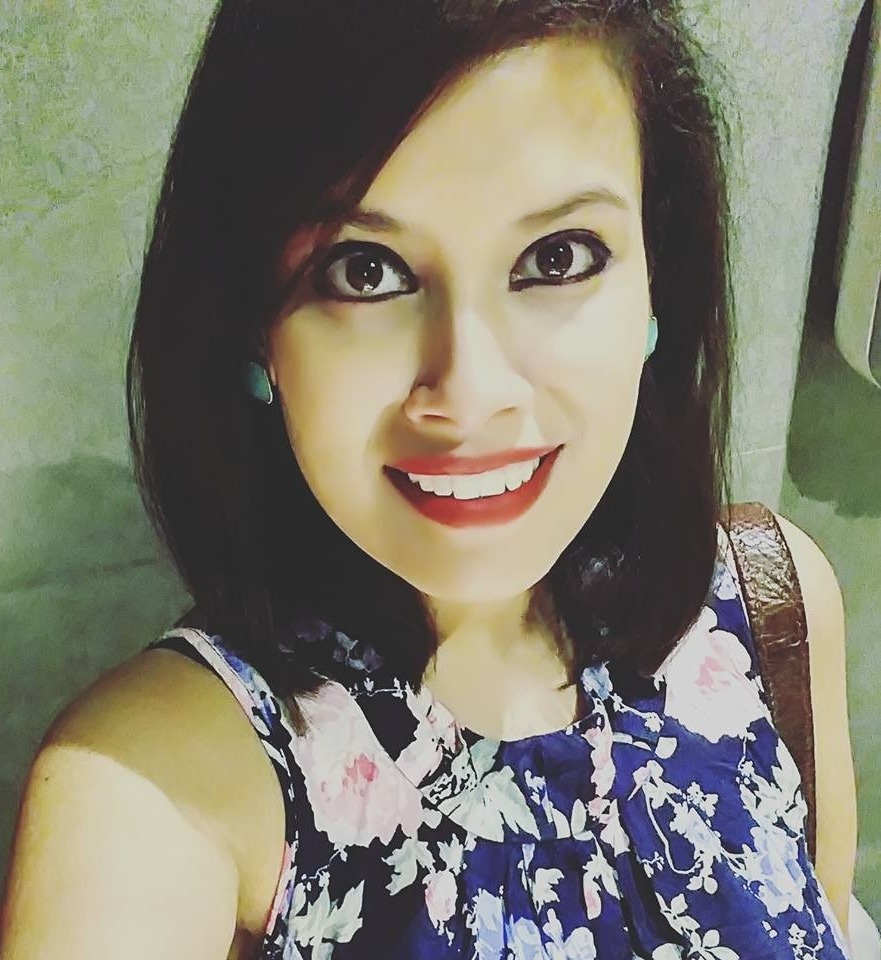 Are you thinking of evaluating a SAAS performance management solution for your enterprise? Wondering how to start? Whom to ask? Where to look? What to look for? We've got you covered. Here's a phase-wise exhaustive checklist of all the things that are most incumbent to bear in mind before choosing an Enterprise-grade SAAS Performance Management Solution.
First Filter:
Get a sponsor
Form an evaluation committee
Expect the evaluation to take between 10-12 weeks
Bet on a vendor / digital partner - not just a solution
Assess the availability of data & stability of your org
Assess the HR trends in your industry.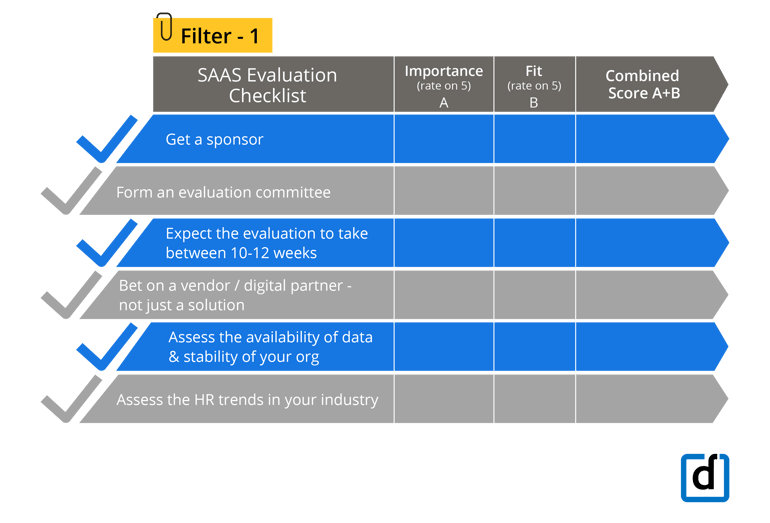 Second Filter:
Solution Functionality
Pricing Terms & Conditions
Availability or Uptime
Recovery Capability
System Response Time
Accountability for Quality of Product
Security & Privacy
Personalisation Capabilities
Integration Capabilities
Workflow Capabilities
Data & Analysis Capabilities
Responsiveness to Requested Enhancements
Ease of Upgrade & Control Over Version Updates
Flexibility to Shift from On-premise to Cloud Deployment
Hidden Costs like Additional Data Storage & Processing Fees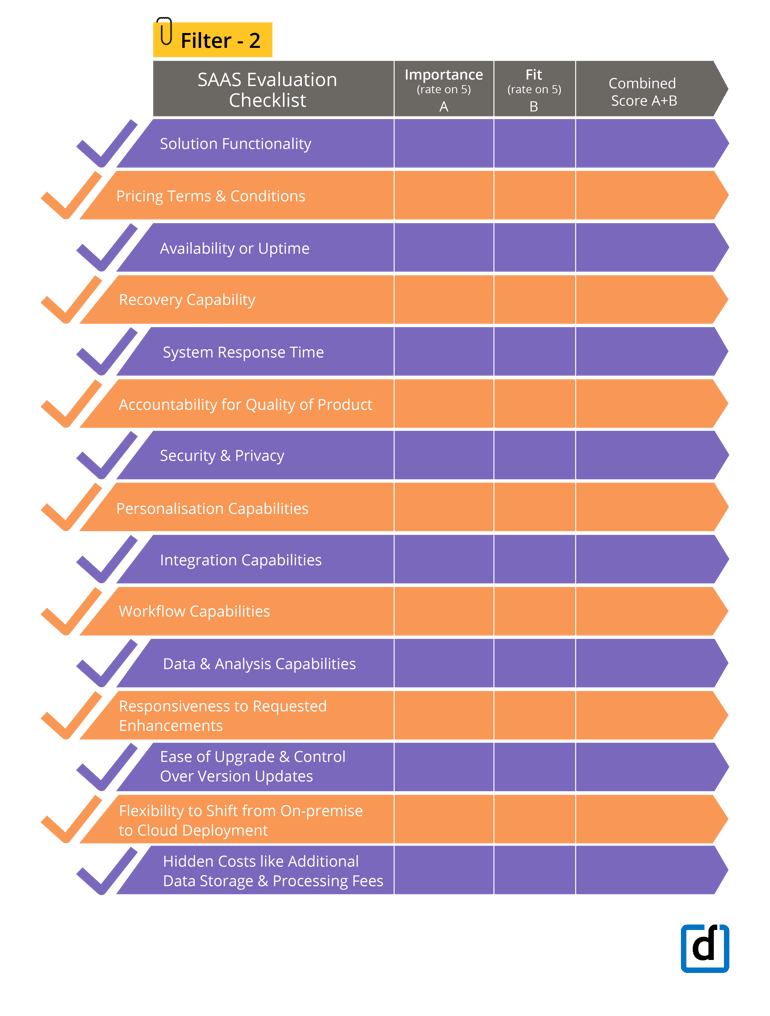 Solution Functionality
Solution Functionality fit is one of the most critical aspects to get right in any performance management system to ensure that your performance process runs in a seamless manner. We went the extra mile and created an elaborate checklist/RFP to ensure that you have a definitive guide to all the must-have features that your performance management system MUST contain!
Sharing a quick indicative snapshot below but I strongly advise that you go ahead and download the full version of the RFP TEMPLATE. This will also come super handy when you undertake an overall HRMS transformation exercise.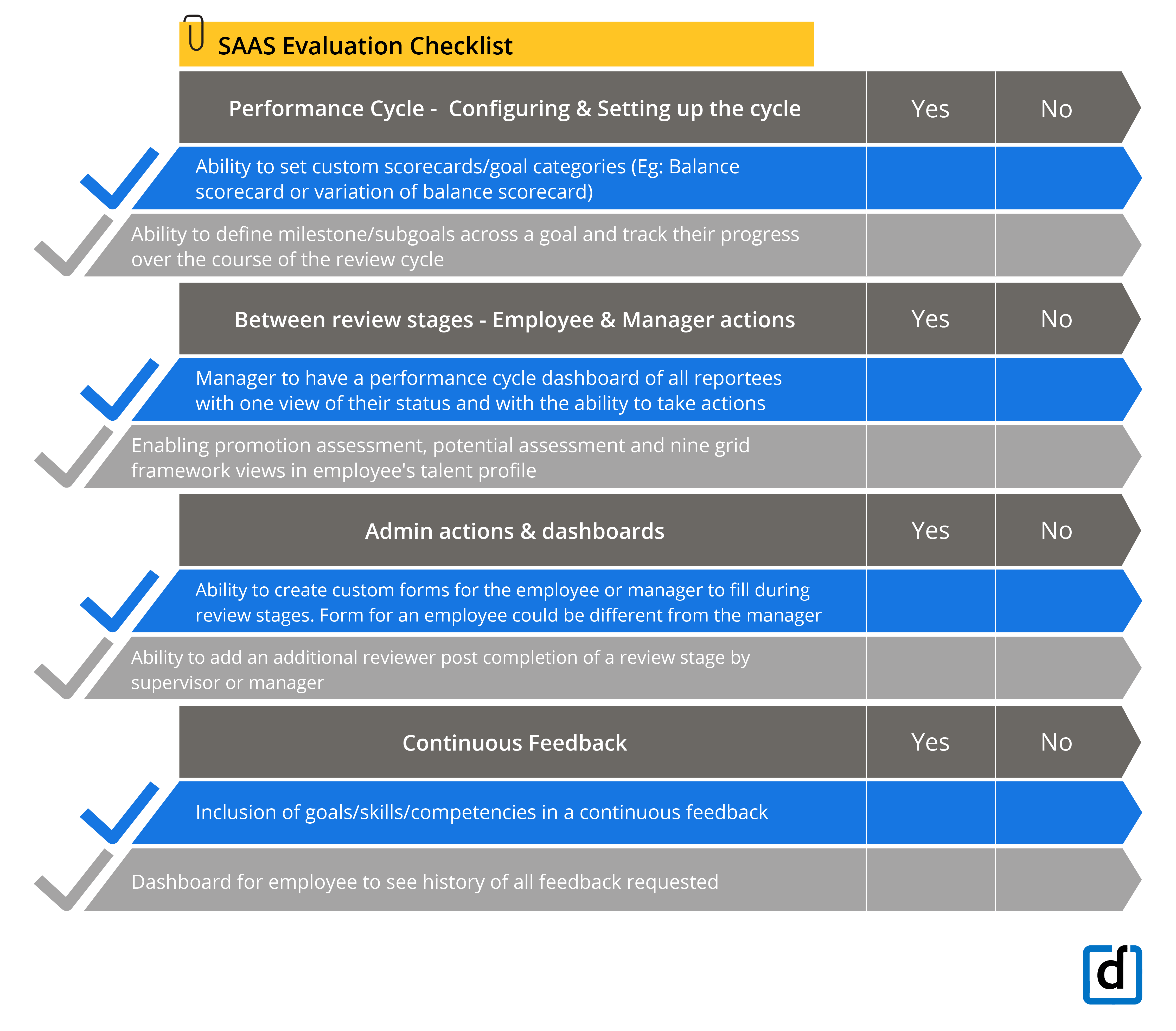 Third Filter:
An end-user experience (from a UI/UX perspective) that boosts tech maturity & digital experience / leadership, and enhances your overall business performance.
Alignment with your org's performance philosophy, be it Continuous Feedback, Multi Stakeholder Feedback, OKR, MDO, Periodic Check Ins, Individual Development Plans, 9 Box Talent Matrix, Succession Planning, etc.
Ability to provide a consolidated view of every talent's profile; acting as a vantage point to predict critical metrics like compa-ratio, attrition and such like.
Extent of integration with other talent-related products like Rewards & Recognition, Engagement, Continuous Feedback, etc.
Ability to configure and change with time & your evolving business requirements. Because your philosophy could change over time. Today you have OKR, tomorrow you may discover you want MDO. Today you have a 5 point rating scale. Tomorrow you may need a 4 point. Today you have a bell-curve. Tomorrow you may do away with calibrations altogether. So something that is elastic, scalable and tuned to your moving targets.
Ability to drive transparency, alignment and a collective purpose in the org through deep performance features like Goal Cascading, Balanced Scorecard, etc.
Ability to seamlessly track KPIs & improve operational & performance benchmarks.
Ability to show you a persona-based dashboard specific to all the hats you don, be it HOD, Line Manager or Employee.
Potential to manage performance in a nimble fashion on mobile, balancing TAT with desired business outcomes. The focus being, not just on finishing the cycle on time or responsive and agile performance management, but on running a quick, uncomplicated process that gives you a valuable long-time benefit.
Ability to team and support a dynamic work environment full of cross-functional teams, linear teams, gig workers, off-shore labour, multilocational managers, individual contributors and so on. A system that supports different types of professionals and workforce in keeping with their languages, backgrounds, shifts, workstyles and preferences.
Potential to impact culture & nudge desired behaviours in your org through suggestions and tooltips on the product (giving you an insight into a particular feature or defending why it's important for you). Something that gets you exactly the behaviour you want and expect from your employees.