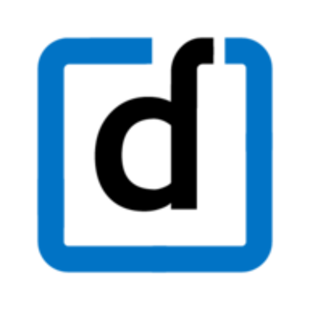 In a workplace as dynamic and as multi-generational as today, the 'individual' takes the lead. Policies and talent philosophies are being re-engineered to make the employee take ownership of their career, performance and more.
For our latest webinar, Namrata Gill, Vice President Human Resources at Dr. Reddy's Laboratories, offers strategies and uncovers solutions that can enable organizations to effectively shift ownership of performance to their employees to slingshot growth, drive improved engagement and curb attrition.
This article is a brief summary of all the insights shared during the webinar. Click on the video below to watch the complete webinar.
Key Takeaways:
According to a research report by CEB, over the past couple of years, the major focus area for HR has been performance management systems. 81% of HR leaders have made changes to their existing systems but not really realized the impact, whereas only a meager 18% of HR leaders think that the changes made have met their primary objective.
Primary Objectives of Performance Management:
The primary objectives of Performance Management for any organization according to Namrata should be to improve the individual performance of employees, which in turn would lead to the improvement of the business performance of the organization on the whole.
The Tug of War Between Accountability & Development:
Namrata shared that the primary focus for Dr. Reddy's has always been employee development. She further went on to share that an organization cannot introduce a system without motivating employees to use it. Reiterating her point, she shared that it is not just about what an employee is doing for the company, but equally about how the company is contributing to the employee's growth as well.
The Shift from Accountability Driven to Development-Oriented PM:
Dr. Reddy's carried out a pulse check to understand how their employees felt at work. This survey helped the HR team realize that normalization is helping neither the employees nor the organization. Rather, showing trust and believing in the employees' potential by making them accountable for their work helps them stay motivated and happy, she added.
Employee-Owned Performance Management Systems:
According to the Gartner survey on Performance Benchmarking, organizations can increase performance management adoption by 19% by making it employee-owned. Furthermore, inspired by David Pink book 'Drive: The Surprising Truth About What Motivates Us', here are the three things Namrata feels helps an employee stay motivated at work:
According to Namrata, employees will remain highly motivated if they know that they are solely responsible for a fixed set of tasks and have the freedom to take decisions pertaining to their scope of work. Moreover, by also applying the human motivation theory (I am not about what I do but who I get to be) here we can gather that giving employees ownership of performance should be a must for every organization.
Namrata added, "Today each one of us is invested and involved in all the choices we make in life, it should then also be a given that employees have the same freedom and power even during their performance cycles. Keeping this philosophy in mind would inevitably help any organization achieve greater productivity and higher retention."
Ensuring the alignment of individual performance with the organization's objective is crucial and to achieve this it's important to have frequent conversations with managers and employees themselves should be the drivers for the conversations.
Namrata further went on to share that, "Quality of conversations and people management should be the prime focus for an organization in terms of performance appraisal".
Best People Management Practices for any organization:
Use of continuous sensing tools: Using new-age technological tools such as continuous sensing tools can significantly help HR teams understand if managers within their organization are really having performance-related conversations with their employees.
Letting go: HR professionals within any organization should learn the art of 'letting go', according to Namrata. They no longer need to act as mediators between employees and their managers and should give managers the freedom to carry out these processes on their own.
Focus on career progression: Creating a culture that is development-oriented is a must for any organization. An employee should be given developmental inputs and should be encouraged to have future-focused goal-oriented conversations with their managers. This in turn also helps in building a more positive work culture.
Additionally, one of our favorite quotes from the webinar was "You cannot change your managers overnight but you can reward and recognize the right behavior." - Namrata Gill.
Yielding efficiency from an implemented process:
Run a pilot and measure it well with the help of a design thinking approach. Eg: Deep dive interviews with managers and employees.
Ensure the implementation of immediate feedback across the organization.
Calculate and ensure the cost-effectiveness of the system once implemented
Engagement & Retention should be made the prime focus
It is always advisable to take the senior management's buy-in before initiating the process. Namrata very rightfully mentioned, "People don't understand the process but if a process is systematically driven by tech or is mobile and voice-enabled it is always easier to adopt".
For her, HR technology that is simple, intuitive, and user-friendly is key, and one should not need to be trained to use a system.
For more exclusive insight watch the entire webcast hosted by Darwinbox, in association with PeopleMatters. Also, don't forget to download the HR transformation case studies to know more about how Darwinbox helped enterprises in implementing HR Tech solutions successfully in their organization.