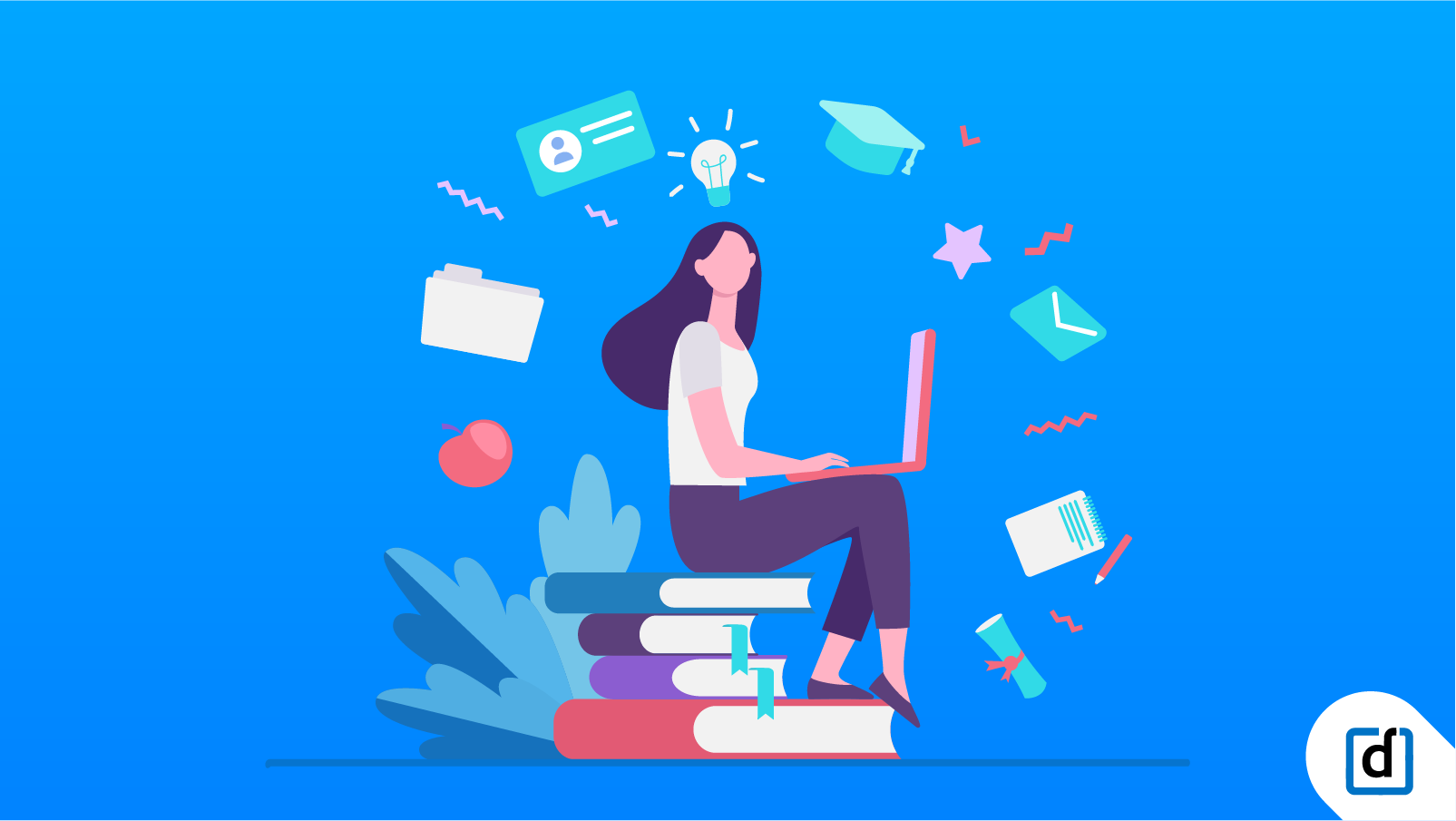 Human resources aspirants or professionals alike need to stay on the edge of skill renewal and learning.
This blog delves into the ultimate HR courses to upskill.
Learning, adding new skills, certificates, and adding new courses to your resume has never been this easy. The world of human resources as we know it has always been changing. However, it is changing faster than ever before with nuanced practices and in-depth learning.
HR newbies and experienced professionals thus need to stay ahead of developments and technology to meet the requirements of the current and future workplace.
HR is no longer what we've known it to be, traditionally. Software, AI, Machine Learning, and Networking are just a few of the new developments in human resources.
An HR professional's goal should be to be more skilled than they need to be today to meet tomorrow's demands. In the past, this would involve taking time off work and enrolling in an institution for quite a while. Not to mention, saving up a fair amount to make sure you get into the best institutions that offer well-recognized HR courses.
Well, none of these are limiting factors now. If anything is holding an HR executive back from becoming more valuable to themselves and their organization, it does not lie externally.
Yes, it is that plain: upskilling yourself is all in your hands today. This list has been curated carefully to include some of the most quintessential HR courses you need to upskill.


To further simplify your search, the list is divided into HR Analytics courses, HR Management courses, and HR Certification courses.
Note: All prices indicated pertain to when this list was curated. Rates and fees may have changed since.
HR Analytics Courses

This HR analytics course focuses on pinpointing effective data sources, developing meaningful metrics, long-term strategies, and applying learning to support the organization's tactics and strategy.



Course rating

: 4.6 from a sample of 217 ratings

Instructor rating

: 4.37/5

Offered by

: The University of California, Irvine's Division of Continuing Learning

Cost

: Free




This course will suit working or aspiring professionals, as it takes a mere six hours to complete and is 100% online. Additionally, the flexible deadlines ensure that you do not have to take a day off to finish an assessment.

Enrolment is entirely free.

By the end of this course, you will be skilled in Data Analysis, HR lifecycle, Strategic mindset, and HR best practices.


This HR analytics course aims to delve into state-of-the-art techniques exploited to hire and retain talent and show how top companies employ these methods. The course also explains how data and complex analysis get used in people management. The instructors are forerunners in the field of people analytics.


Course rating

: 4.5 from a sample of 5281 ratings

Instructor rating

: 4.61/5

Offered by

:The University of Pennsylvania

Cost

: Free



This course is ideal for young professionals or aspirants looking to upskill. It takes about nine hours to complete and is also completely online. It also offers flexible deadlines.

Enrolment is free.

By the end of this HR course, you would have gained the following skills: talent management, analytics, performance management, and collaboration.

This Certification course comprises of Eight courses:

Foundations: Data, Data, Everywhere
Ask Questions to Make Data-Driven Decisions
Prepare Data for Exploration
Process Data from Dirty to Clean
Analyse Data to Answer Questions
Share Data through the Art of Visualization
Data Analysis with R Programming
Google Data Analytics Capstone: Complete a Case Study



Course rating

: 4.8 out of a sample of 17188 ratings


Offered by

: Google


Cost

: Free


This fascinating course is recommended for aspirants looking to be more desirable for entry-level jobs in HR. It is a longer course and could take up to six months to complete, but completely worth the while. The course is entirely online and also offers flexible deadlines.

Enrolment is entirely free.

This HR analytics course equips you with the following skills: Spreadsheets, data cleansing, data analysis, data visualization (DataViz), SQL, questioning, decision making, problem-solving, metadata, data collection, data ethics, and sample size determination.

This course is offered on the Udemy platform and is the ultimate HR course to upskill individuals who already have a good idea of the HR process and its workings. The course takes between six and a half to nine hours to complete and is online.

The goal of the course is to ensure that HR professionals can interpret and transform data into meaningful statistics using HR and big data analytics.



Course rating

: 4.0 out of 396 ratings

Instructor rating

: 4.2/5

Offered by

:Udemy

Cost

: INR 385



It is a paid online HR course.

At the end of the course, candidates will be able to:

Choose relevant HR metrics
Create HR dashboards
Identify required data
Employ the best analytics methods/tools
Create histograms, boxplots and perform the necessary analysis
Use scatter diagram, correlation, chi-square test, ANOVA, T-Test
Build simple regression-based predictive models
Lead an HR analytics project

In this course, candidates will understand the requirements to start with people analytics, face common challenges, and leverage scientific evidence to make crucial management decisions.

The course is broken down into these three sections:

Introduction to People Analytics
People Analytics Use Cases
Getting Started with People Analytics

You must score a minimum of 50% in the final exam to obtain the certificate.


Course rating

: 4.38 out of 919 votes

Offered by

: OpenSAP in cooperation with the University of Mannheim and Mannheim Business School.

Cost

: Free


This HR analytics course is appropriate for those higher up the HR management chain. However, it will still add value to anyone who is looking at furthering their careers. The course allows candidates to set the pace and should take a maximum of twelve hours.

LinkedIn offers a free 1-month trial of a few parts of this HR analytics course. It cannot be stressed enough how much every budding or experienced professional should use this opportunity. The instructors are professionals or esteemed individuals practicing in the field.

This advanced course talks about what People Analytics is and how businesses can use data and HR strategies to solve their issues. It also compares People Analytics with AI, machine learning, and big data.


Offered by

: LinkedIn

Cost:

INR 1,400

If you are someone who has not looked back on learning something new to upskill yourself in a while, this course can rekindle the learning bug within you. The entire course is just over thirty-five minutes, and packs in a punch. While it may not be the first certificate you want to show off, it may just be the gateway online course to get you started and interested in learning again.
Human Resource Management Courses
This section of HR courses is curated for people managers or those aspiring to become HR managers. Upskilling is a requirement no matter which rung of the ladder you are on.
HR Certification Courses
The course will help professionals in these areas:
Work more strategically
Demonstrate business and financial acumen
Use meaningful business analytics
Enhance your consulting skills
Co-create solutions
Manage change
Measure progress

Offered by: Human Capital Institute.
Cost: $2795.0 (approx. INR 2.05 lakhs)


Conclusion
If you are looking to get certified on other platforms or from other institutions, besides your main alma mater, do the research required to make sure they are recognized and add value to your resume. This relatively comprehensive list of HR courses proves that there are numerous opportunities out there for upskilling yourself.
If you are a young aspiring professional or just started working, it is understandable that you may not feel the importance of studying more. After all, you have most likely just finished a few years at college or university.
However, that is a mindset that you should deviate from. Switch from the perspective of seeing learning as a chore.
Instead, see it as a set of keys.
The more keys you have on your keychain, the more value you unlock for yourself as a person and for the organization that you are a part of.
Upskilling is imperative for anyone looking to move up the ladder or get better at their jobs.
These courses are meant for individuals from several backgrounds looking to upskill. Because in reality, organizations always need their human capital and human resource management force to keep up.
Organizations, on their part, must take the helm in guiding young and tenured employees alike towards education that amplifies their skills and impacts the organization and society fruitfully.
Employers must keep this critical fact in mind when investing in employee skill enhancement. An employee who feels invested in your company is more likely to have a higher output and less likely to search for a job elsewhere.
With the ever-changing corporate and business environments and modes of working, we must keep up with the changing tides, or inevitably be left behind.
While you are likely to find more than one or two courses here that pique your interest, this ultimate list of HR courses is not exhaustive. Research and find the course with the modules that fit you the best.