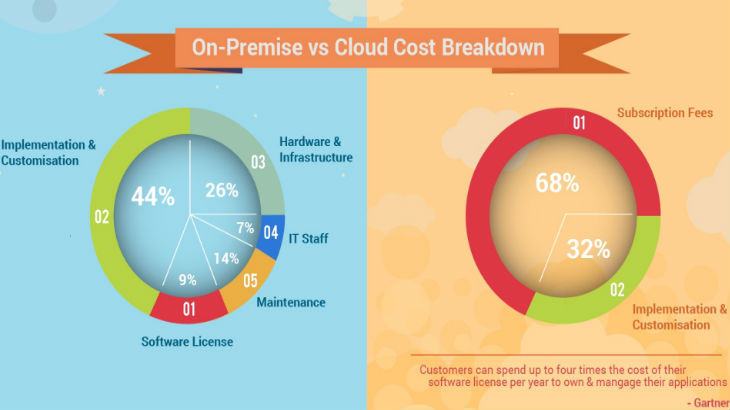 Technology is ubiquitous today – it has pervaded every business process that you can think of including areas like appreciation, coaching etc
Every business at whatever stage of the evolution it is, it would have explored or evaluated a product that folks like us would have come to you and said: "this is going to make your life better, you will sell x% more, you will need y % less etc".
Once we have a view on what you need and you find some cool platform like Darwinbox for one of your HR process (shameless marketing alert!) you will suddenly have a question coming up from different aspects of your organization
"Why not build this ourselves for our needs?"
"Let's deploy this product on-premise on our data-servers"
This is similar to the question of when you move into a new city and want to decide 'Rent Vs Buy'. Even though the analogies don't fully hold in this scenario, there are quite a few things like upfront costs, time and energy to build to requirements, cost of wrong choices made, expertise etc which will cause the same level of emotional burden. Not a psychology student but having spent the 'hours' in this space I can clearly vouch for a few powerful advantages of cloud over on-premise/in-house products even with stellar in-house IT teams.
The Real 'Total Cost of Ownership' – Most conversations around this choice are on price! But most of it is limited to a specific number per employee or Capex Vs Opex decision. What we need to actually consider is all the costs that this choice entails or 'The Total Cost of Ownership' – this includes the cost of a product, implementation costs, and cost of maintenance – power, IT, personnel, data costs, support etc. If you consider all this we have a clear winner in cloud product over a 5-year horizon with at least a 50% cost effectiveness.
Overall Functional Quality of the product – The usual on-premise product developers are focused on the technical aspects of the product rather than the 'business solution'. The cloud players by virtue of having to build a superset model will have a much deeper understanding of the particular domain to build a more functionally relevant product.
Flexibility with a big F – With the changing business realities, there is a fundamental need to be 'open' – open APIs to integrate with other organization products, modular build to pay/choose as you go, a product that doesn't need a change request when you upgrade an organization policy. On-premise systems are generally built in a limited mindset/philosophy for the present reality and specific need of the client.
Security from the best – Security is another very pertinent question that comes up during this choice! A major myth is 'on-premise is internal so my data is safer'. Picture this – there is a hacker who is trying to break into your system and data, who do you trust to keep it more secure – someone who spends all time protecting data like an Amazon or Microsoft or your in-house team? Or differently, but do you trust the locker at home or at the bank better for your valuables?
I hope I have made my case here but would love to hear from anyone who can help me learn more about this. But from what I see around, the sky is definitely getting busy!