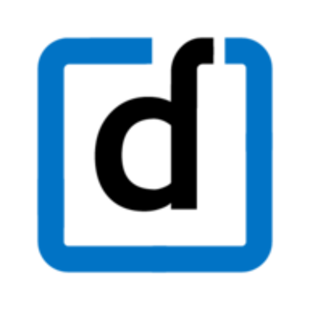 When it comes to HRMS, the importance of choosing the right product is undeniable; but it is the importance of good implementation, that is often underplayed.
"Even the best product can fail badly if not supported by a strong implementation strategy"
Getting returns on investments is of utmost importance for any business; and delayed or faulty implementations not only increase the time to value, but also hamper the significance and impact of the product in overall business context.
Global HR suites take anywhere up to 12 months or more to implement their solution for a Large enterprise.
Not just that, the traditionally followed phase wise implementation approach leaves the strategic pieces of HR to the end of the subscription cycle! This undermines the strategic value derived from the product
Although the things that can go wrong during implementation are innumerable, the chief challenges originate from two perspectives: the organization or the technology provider.
Organizations often fall prey to the long-term implications of critical choices and processes they adopt during the implementation phase. Most of them listed here can be avoided to deliver success.
As-is Process Mapping: Before starting the implementation, a proper mapping of which processes fit as they are and which need to be redesigned is a must. Implementations get both complex and time-intensive as organizations take the route of customization to fit their processes as-is instead of aligning themselves with alternate or newer practices that ensure the ultimate outcome.
Data guy is not the change-maker: As tempting as it is to choose someone familiar with the everyday process, implementation of this scale needs a champion with not only the skill but also the authority to power change for better.
Adoption is not DIY: Complete does not mean successful. The true value of a system is realized only when it is adopted by its end users and most implementations have failed for the lack of proper change management practices to drive user adoption.
While the above-mentioned points highlight what typically goes wrong at the organization's end during implementation, it is the technology provider that has a bigger role to play.
Strategies for 5 times faster and successful Implementation:
At Darwinbox, we set out to question the time to value and effectiveness of the traditional implementation processes and arrived at top 3 strategies for significantly faster and better implementation. After 80+ implementations and having migrated a 10,000+ employee organization from a global product in as low as 6 weeks, we can vouch for the success of this strategy.
We keep it all in-house
Outsourcing implementation has been the norm followed by global leaders in HR tech, often resulting in unwanted roadblocks and delays. At Darwinbox, from the first point of contact to the last, it is one organization and ideology that touches the clients. Insights gained during the sales process are carried forward to implementation stage by the same team to drive results in shortest possible time. It also ensures that what is promised is ultimately delivered.
Not just tech, we bring HR skill to the table
Implementations by technology vendors have struggled to bring desired process alignment within targeted time as they lack the much needed functional expertise to engage with the business user. We believe implementations are the best time to tweak processes for overall betterment. Hence we come with a team of not just technical specialists but people with a strategic understanding of the HR function. This brings the much-needed foresight & agility to the process.
Product features that speed-up implementation
While transitioning from one system to another is easy when data is structured and organized, the real challenge comes when large volumes of employee data are sourced from excel sheets and disintegrated systems. Keeping this in mind, Darwinbox product comes with full support to receive inputs and process data from such unorganized sources. It brings intelligence and efficiency to the process by adding robust data cleansing checks and validations.