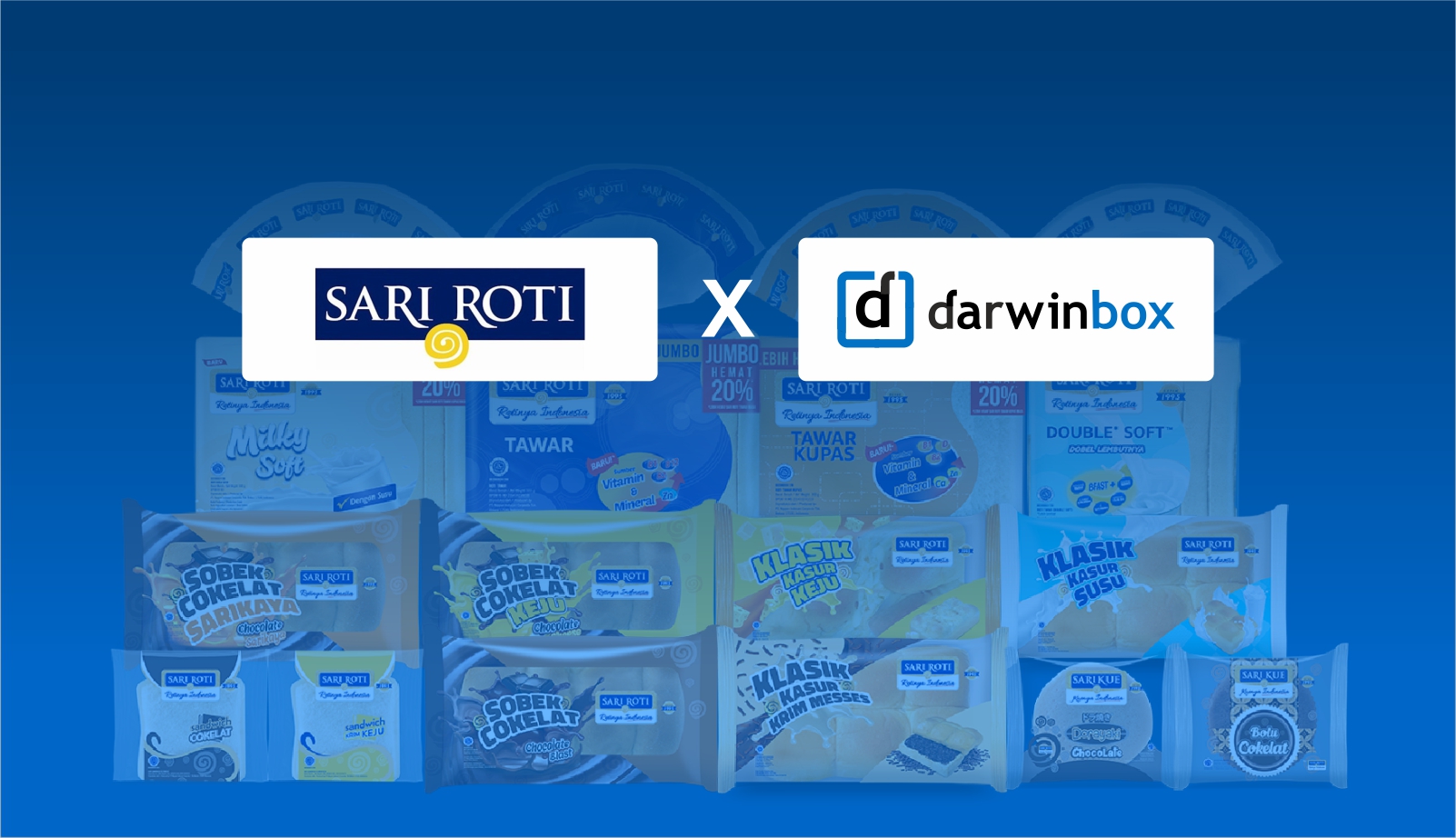 In an effort to provide a unified, anytime-anywhere employee experience to its 5000+ distributed & diverse workforce, Sari Roti, Indonesia's leading manufacturer of bread items, has partnered with us to digitize their HR function and bring this vision to fruition.
For more than 20 years, Sari Roti has been retailing bread and baked products with an unparalleled distribution network that serves clients throughout the country. Switching to Darwinbox was a strategic decision made with the goal of offering a user-friendly, mobile-first solution with complete flexibility in access for the company's growing workforce.
Darwinbox is now enabling us to have HR processes that are seamless and automated, and the mobile app means our workforce has 24/7 accessibility at their fingertips."

- Ibu Arlina Sofia, Chief HRGA dan Procurement
With Darwinbox as their trusted HR Tech Partner, Sari Roti is making strides to craft an exceptional employee experience program to improve overall organizational performance.
We, at Darwinbox, are pleased to collaborate with Sari Roti to help them in more ways than one in the HR and HR Tech space. We are removing redundancies and inefficiencies in multiple areas for their HR function. We are also digitalizing their existing processes, such as leaves processing and employee onboarding. Sari Roti is also using Darwinbox to give its employees access to training, learning, and upskilling material from our vast partner network.
Organizations that work at scale cannot afford to have manual people processes. What they need is digitalization and automation that will unburden their workforce of needless effort so they can focus on their product, business strategy, and customer success. The Sari Roti team not only understands this well, but they also have a real spirit of excellence. It makes me proud that Darwinbox is powering the people processes for 'Rotinya Indonesia'. They've been around for a quarter of a century now, and they're only going to get bigger."

- Jayant Paleti, Co-founder, Darwinbox
Darwinbox, the #1 user-rated cloud enterprise HCM on Gartner's Peer Insights, caters to an organization's HR needs across the employee lifecycle. Our new-age and innovative platform combines highly configurable workflows, intelligent insights, and smart interfaces to help enterprises unleash the true potential of their workforce. We are backed by leading investors including Technology Crossover Ventures (TCV), Salesforce Ventures, Sequoia, Lightspeed, SCB 10X, JGDEV, Endiya Partners, and 3One4Capital.
Today we serve over 650+ enterprises, 1.5 million employees across 90+ countries, including leading Indonesian enterprises and fast-growing companies like Tokopedia, Kopi Kenangan, Mitra Adiperkasa, Indorama, Chandra Asri (Barito Pacific Group), Protelindo (Djarum Group), Pyridam Farma, Gunung Raja Paksi (GRP), Astra Life, Bina Karya Prima, and STP Tower.
We are honored to be partnering with Sari Roti on this journey and look forward to many more years of collaboration.
If you would like to modernize your employee experience as well, contact us and schedule a demo today!