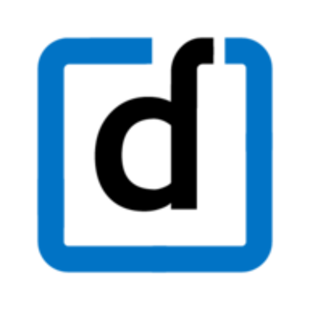 Why do you think it might be vital for you to watch out for the recruitment trends of 2020? Is it because your job is to hire or it is because you are looking out for a new job shift? Whatever the reason might be these trends are sure to create a buzz in the recruitment industry in the years to come.
Let's find out what's trending and what's going to take off for the recruitment industry in 2020.
Mobile Search: On The Rise
It's not a hidden fact for anyone, across any corner of the world, that mobile is the one thing that binds us all together, something which is an obvious choice for people living in this generation. Then why do you think organisations should be any different? In this case, it can be one of the best options for recruiters to look out for talents. According to a survey, around 89% of the job seekers use their mobile phones looking for jobs and 45% of them use it to search for jobs at least once a day. Therefore, it is highly estimated that in 2020, the overall adoption level will go up to a much higher rate as companies catch up to candidates expectations.
Talent Relationship Management: Beyond Candidates


Talent relationship management (TRM) systems are a means to enhance the relationship with potential talent. Maintaining engagement with prospective candidates is an effective way to actively source new talents. Corporates also are no longer behind building relationships with their prospective candidates for future hiring needs. They have started using different talent relationship management tools for the same, and it is estimated that in 2020, the usage level will reach a much higher point. Talent Relationship Management goes beyond just candidates to the external talent networks and the internal talent pools in a holistic approach to identifying, engaging and building talent networks.
According to a report by Mercer around 79% of organisations are focusing their efforts toward building and promoting their own talent from within the organisation.
Social Hiring: Fostering Talent


Leveraging social recruiting has opened up the possibilities of expanding engagement with passive talent and allowing employees to become an essential part of the mix. Social media plays a significant role in hiring as is believed by 32% of the major world-best-in-class companies who are more likely to engage candidates via social media (source) as per the recruitment trends of 2020. A large number of candidates are also found looking out for jobs using social media, and therefore it is highly estimated that in 2020 social hiring will definitely see a boom across the recruitment industry.
In one of our episodes of the 'Dialogue with Darwin' interview series, we went on a conversation with Mr. Kunjal Kamdar, Senior HR specialist from Tieto India to understand more about social hiring and employee branding. Check what's his take on social hiring.
Diversity: Developing an Inclusive Business Culture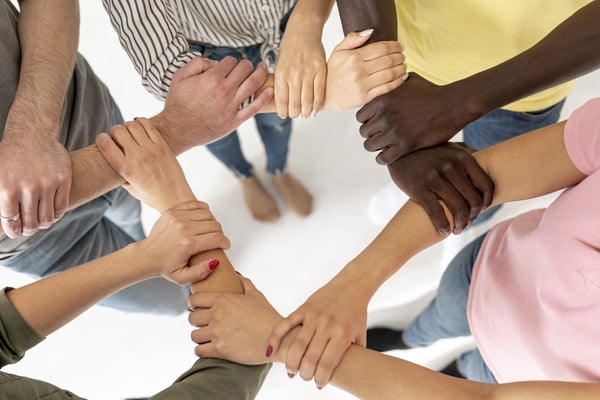 As skills are the most valuable assets today, diversity is the major priority for any organisation for achieving a competitive advantage. Diversity helps employees in an organisation to be motivated as it cultivates the feeling of being associated with a culture that embraces equal opportunities for all. Hence, it, in turn, helps the organisation to have more job seekers applying to it and makes the recruitment process easier. Diversity promotes productivity along with employee engagement, and thus helps in organisational development. A large number of big and small sector companies are looking to hire employees from diverse sources with multi-lingual capacity to create a cultural intelligence and therefore diversity can be one of the priorities for a recruiter to integrate diverse workers and maintain productivity in 2020. Here is an exclusive interview with Alpana Dutta, Partner, EY where she talks about the importance of diversity and inclusion for an organisation.
Upskilling: A Competitive Advantage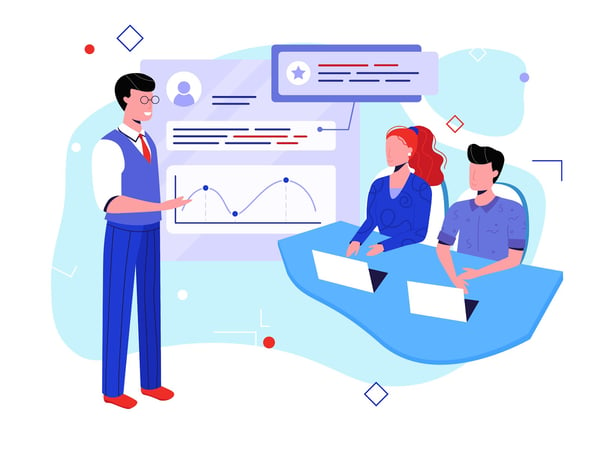 Upskilling is bound to be a priority for many organisations in 2020 because only through upskilling, can an organisation sustain and thus, upskilling also help in getting more clients showing the already prevalent talent that exist which can meet the client's demand. The rate at which the technological advances are moving across different industries, it's quite natural for candidates to look out for roles that are offering upskilling and career opportunities for their personal career development. For employers, this can be a key benefit that will differentiate them from other organisations and hence prove to be a competitive advantage for them.
AI: The Master of All.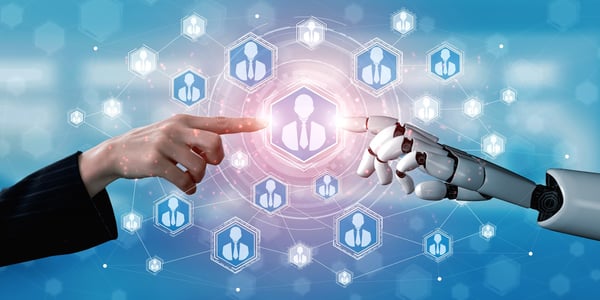 The impact of Artificial Intelligence in the recruitment industry is immense and is definitely something to look forward to in the Recruitment Trends of 2020. AI-powered chatbots can help reduce time to hire, increase the number of candidates who complete the application process and improve the candidate's experience. Also in terms of video screening, it can play a major role by finding out if the applicants are involved in any kind of misconduct by analyzing the background sounds and the eye movements. AI can be a good fit for identifying and building up relationships with passive candidates, i.e how and when to reach out to those candidates can be uncovered using Artificial Intelligence.
As the world of work is moving at a much faster rate, with technology being the main catalyst, the above-mentioned trends will definitely help the employers to source the best talent and provide candidates the best roles that they can opt for. Therefore, if people are essential to your success in 2020, this article will surely help you ensure that you're well-placed to attract, retain and grow high-quality talent with the latest talent management technology. Find out how Darwinbox can help by scheduling a demo with us.