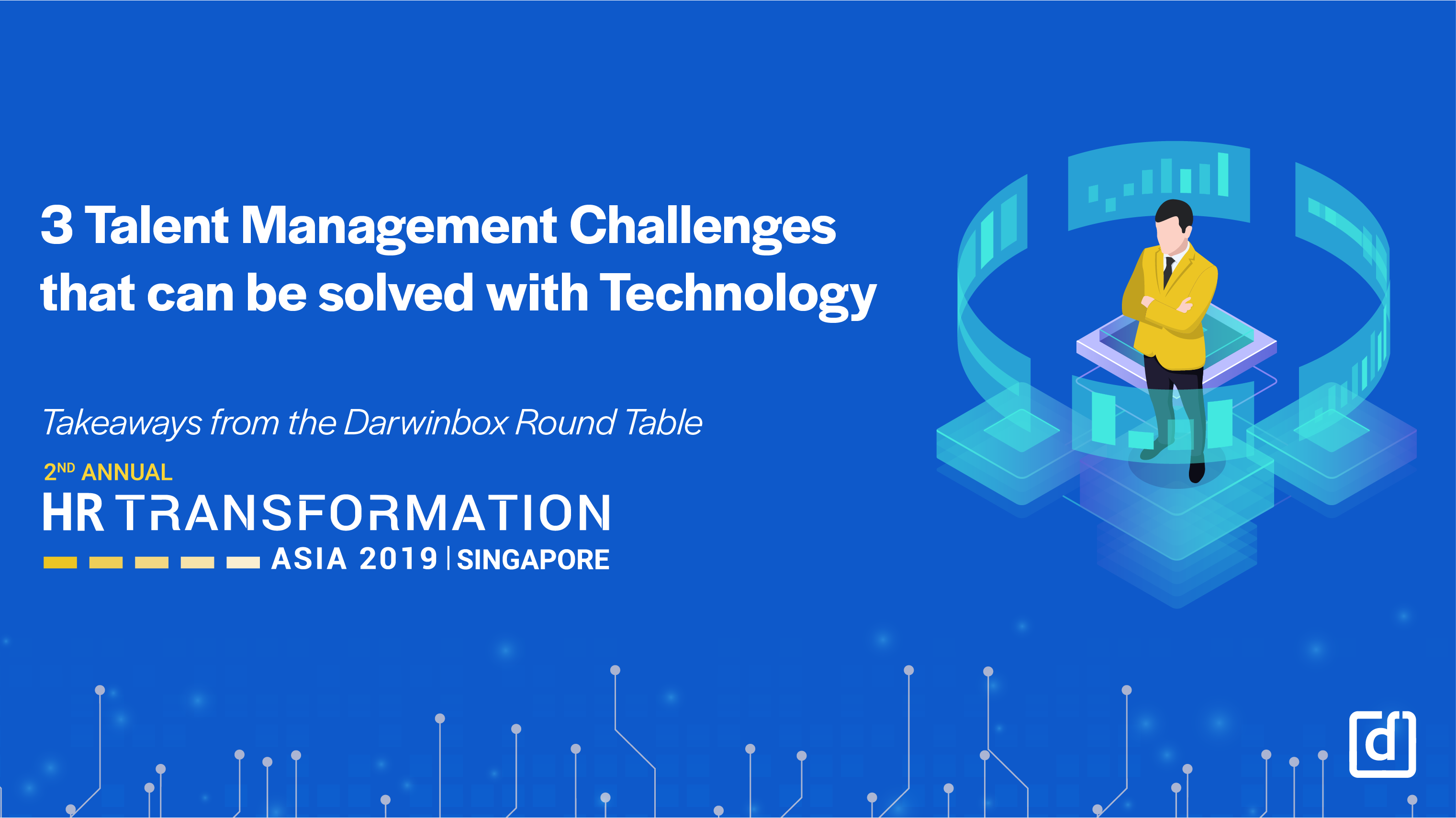 Last week, Darwinbox participated in HR Transformation Asia 2019 in Singapore. The event featured an unrivaled agenda aimed to enhance the digital and strategic knowledge of HR leaders from Asian conglomerates and MNCs. It included interactive panel discussions and speaker sessions that addressed the challenges of the future of work, and how enterprises can leverage the power of AI and Data Analytics for designing better employee experience and seamless performance management.
The speakers from the event included top HR leaders of companies such as Coca-Cola, AirAsia, Unilever, Citi, Nissan, and Maersk to name a few. Our co-founder Rohit Chennamaneni, was also one of the speakers on this distinguished panel. Rohit's session on 'Rethinking Talent Management & Talent Analytics with Technology', was a round table session that saw the highest attendance, most of whom were eminent HR industry leaders.
While having the right talent on board is important, what is even more important is how you nurture it. Here are some valuable key takeaways from the round table session: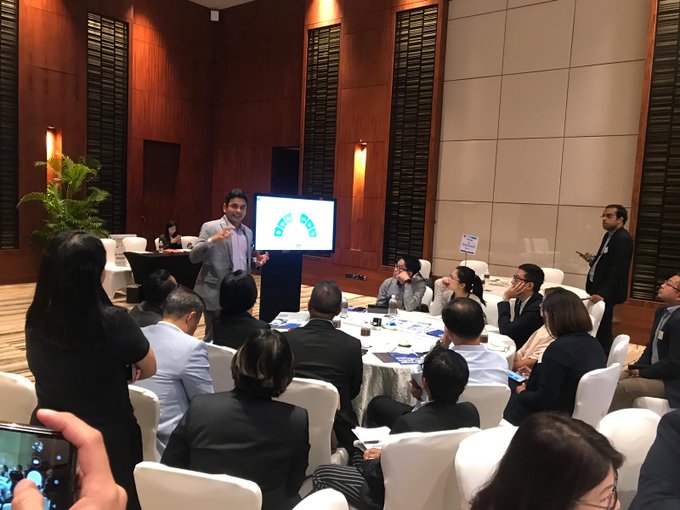 1. The curious case of lack of transparency & alignment in organizations
While most of us would agree that when employees know how their work and individual contributions add value to the team and company, on the whole, they are bound to be more motivated, efficient and focused. However, when Rohit raised the question - "Are org level goals common knowledge within your organization?", the answer invariably was "No".
Public Goals, OKRs, and Goal Cascading, which allow you to identify who can take what share of a task and be accountable for it, curbs communication gaps and expectation mismatch by objectively defining every goal attribute, metric, timeline, weightage and goal achievement progress tracking.
2. Manager-driven evaluation vs multi-stakeholder feedback
In several organizations, especially new-age companies, and start-ups, employees work in different capacities with multiple teams to achieve different goals. How then can we expect that just the manager of the employee rates his/her performance?
Manager driven evaluations can no longer suffice, but what then? Organizations need to incorporate multi-stakeholder feedback into their performance review processes in order to collect 360° feedback on their employees from multiple stakeholders within and even outside the organization.
3. To AI or not to AI?
"Would automating the entire employee lifecycle make HR less human?"
This was an interesting question raised by one of the participants of the session. We are definitely living in an era that is witnessing a huge technological revolution. The impact of cutting edge technologies such as Natural Language Processing, Machine Learning, and Artificial Intelligence, in the world of work is undeniable. However, the implementation of these technologies is by no means intended to make Human Resources less human but instead to simply equip HR professionals with tools to create smarter systems, gain better insights, create leaner processes, and overall enable more efficient management of their talent pool.
While these were only some of the key highlights from the round table session, the learning and insights we gained from the event, on the whole, were unparalleled. HR Transformation Asia 2019 gave us the unique opportunity of interacting with some of the greatest minds in Asia and hearing first hand their feedback, concerns, and problems related to HR Technology, that we at Darwinbox are more than happy to solve!
To know more about Darwinbox, and unleash the power of your workforce, Schedule a demo today!