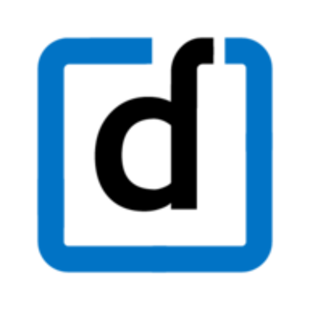 Engaged employees are productive, happy, and thus help propagate a sense of purpose across the org. They are the brand advocates of the company and share their stories across different channels, significantly expanding brand awareness and hiring opportunities. Therefore, one of the most important things that HRs should focus on is to boost employee engagement in the organization.
Employee engagement is the direct result of a strong company culture. The stronger a company's culture, the better employees understand what they're working toward. Engaged employees are more likely to stay happy, motivated, and committed to the company.
So what are the common markers of an engaged employee? Well, to begin with, an engaged employee is more:
1. Connected to the company's mission
2. Motivated to exceed their goals.
3. Proactive about learning new skills and starting new projects
4. Positive in their approach to work.
5. Creative in solving problems.
6. Committed to career development with the org's progress.
Given the current context, more cant be said about how critical it is to ensure that your virtual remote workforce is connected and engaged. We know for a fact that HRs are facing the real stress to innovate on employee engagement strategies and we see a lot more initiatives getting added to the employee engagement calendar :) Thought we'd lend a hand there and ensure that you don't miss out on 5 of the most important occasions to celebrate your employees.
Employee Appreciation Day-1st March
Employee Appreciation Day: It is a day for companies to thank their employees for the hard work and effort they put in throughout the year. According to a report, happy employees are on average 12 percent more productive than their less-happy counterparts. When you show your employees that you see and appreciate their efforts and take time to demonstrate how much of a measurable impact they're having on your business, employees feel good about what they do and they take those feelings home with them. Employee Appreciation Day thus gives an opportunity to the entire organization to set a culture of appreciation and thus spread the sense of positivity across the org.
Executive Coaching Day – 1st May
There are a lot of people who work behind the scene in every other field and are often left unrecognized. This surely applies to the executive coaches who are extremely talented and skillful - whose work leads employees and hence, businesses towards success. The executive coaches are those who helped in promoting both professional and personal development of the individual while enhancing performance, and contentment. Executive Coaching Day celebrates and recognizes all the executive coaches and their important contribution by saying 'Thank You' to those who work to change the lives of many for better.
World Day for Cultural Diversity – 21st May
Diversity is an art of thinking independently together. According to Josh Bersin, companies that embrace diversity and inclusion in all aspects of their business statistically outperform their peers.World Day for Cultural Diversity, for Dialogue and Development provides an opportunity to deepen our understanding of the values of cultural diversity and to learn to "live together" better. It's a perfect time to celebrate and appreciate the ability to be inclusive and understanding the significance of diversity in an organisation.
Working Parents Day – 16th September
Life as a parent, whether working in or outside the home, is not easy. Being a parent is tough and often involves balancing a full-time job, child care and marriage or relationship. This day is celebrated to mark gratitude to all the working parents in the organisation. While organisation celebrate this day by organising fun activities at the office and allowing kids to join their parents at work fairly confident virtual catchups with the little ones taking over the screens will be equally engaging.
Business Women's Day – 22nd September
Women are known to wear many hats on a daily basis and therefore, Business women's day is set aside to honor and reflect on the contributions and accomplishments of the millions of women in the workforce. It is all about unity, celebration, reflection, advocacy, and action. It is also marked to remind people across the globe to respect and show gratitude towards women. The world has witnessed a significant shift in the common thoughts on women's equality and emancipation. Therefore, organizations can do their bit in enforcing this change and thus nurture a sense of gratitude towards women in the org by celebrating them and their achievements on this day.
We're sure that recognizing and leveraging opportunities on these days will help you up your employee engagement game at work. But as an HR technology enabler, we at Darwinbox have built some cool features like organizations' internal social networking platform - Vibe & mood surveys - Pulse to lend you an extra helping hand every single day!
You can check out these and more such cool features by getting in touch with us today.