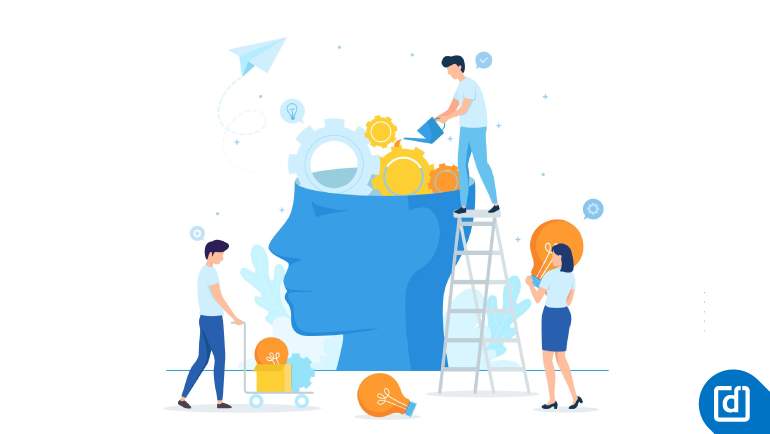 As International Stress Awareness week drew to a close last week (Nov 4th - 8th), we felt there's no better time to discuss the importance of putting health, happiness and wellbeing at the heart of any business. The challenges presented by stress and mental health problems are growing considerably for organisations as well as individuals.
What do we mean by workplace stress?
Work-related stress is the response to the experience people have when faced with work demands and pressures that are inconsistent with their knowledge and abilities and challenge their ability to cope. Basically, workplace stress occurs when there's a misfit between the requirements of the job and individual capabilities and support available to deal with it.
What causes workplace stress?
Working long hours:
You seldom leave your desk, working overtime, working through breaks and also on weekends is a sign that you are chained to your workplace and don't give room for refreshment which leads to decrease in productivity and motivation.
Suffering from insomnia:
It's normal to feel physically tired at the end of work, but it's normal to not get a good night's sleep. Maybe there is a submission deadline that you can't miss, deadlines or unrealistic targets.
No work-life balance:
Employees who are passionate about their work are at increased risk of burnout. Dedication to work is good, but it does not come at a price of sacrificing your physical and mental health.
Behavioural Changes:
If you see discomfort or anxiety over small things at work, it's a sign that everything is getting a little too much for you.
Acne, hair loss, and physical changes:
An unpleasant work environment deprives you of the energy you need to take care of yourself. This can include physical manifestations such as frequent acne, hair loss, and changes in physical appearance.
Some other factor includes:
Lack of job security
low levels of recognition and reward
poorly managed change, lack of organizational justice
conflict with colleagues or managers
In fact, according to Cigna's 360 well-being survey 2019, 82% of India's population suffers from stress, the major causes for which can be attributed to work, health and finance-related issues. Furthermore, compared to the global average of 36%, 66% of Indians claim to have a workplace wellness program in place, but only 56% are actively participating in it.
What these numbers show us is that while work stress is a rising problem, companies and HR need to find ways to promote workplace wellness in order to mitigate tension and anxiety amongst their employees.
So, How can I reduce workplace stress and anxiety?
Here are the 5 easy ways to manage stress, and improve employee well-being in the workplace:
1. Planning Weekly Activities that Truly Release Stress:
Source: Dilbert
Stress-busting activities such as yoga, fitness challenges/play-offs, weekly football/volleyball matches, or even just scattering adult mindfulness colouring books around your office, are great outlets for employees to relieve their stress. Some organisations have a designated nap room for their employees to hit refresh when they need to, while others provide their employees with a designated mental health day-off. Furthermore, organising mindfulness workshops better equip your employees to learn techniques such as meditation to better manage their anxiety and stress.
2. Rewards & Recognitions that Actually Resonate:
Source: Dilbert
Remember how you felt the last time someone told you, "Job well done"? Didn't it feel great?
Building a culture of appreciation and recognition among your employees, and sharing rewards that actually resonate is imperative to developing a positive workplace culture. This is because recognition of performance motivates employees, reduces stress, and also helps when employees are attempting challenging and not-so-rewarding tasks.
Modern-day organisations should aspire to achieve this by leveraging technology platforms for rewards and recognition that can positively contribute to the company's journey to the smarter side of employee recognition.
3. Prioritising Time Management:

Source: Dilbert
One of the main causes of workplace stress is overcommitting your time. Often referred to as 'Planning Fallacy', this concept was first proposed by Daniel Kahneman and Amos Tversky in 1979 and talks about how we can sometimes be overly optimistic about how long it would take us to complete a task. Encouraging time management and planning amongst your employees will allow them to get a clear vision of how they want to spend their day, and hence avoid falling into the planning fallacy trap. Introducing the concept of time audits is one way that organisations use to help their employees better track their time. Another way is to build policies that protect 'maker time'.
4. Eliminating the Stigma Around Mental Health:
According to the World Health Organisation, most of the world's population (58%) spend one-third of their adult life at work. Additionally, one in every 6 Indians need some form of mental health help. These powerful figures highlight the magnitude of the issue at hand and the importance of organisations who wish to address the issue, to open a dialogue around mental health and eliminate any stigmas attached to it. Further to creating an inclusive environment, providing internal or external employee assistance programs and other benefits around mental health and wellness should soon become a norm for companies in today's age.
5. Encouraging Your Team to be Organised:

Source: Dilbert
When was the last time your team cleaned their workstations? Better still, when was the last time your team completed all their tasks by the end of the week? We don't need to tell you how great that feels because you probably already know. Getting organised can not only reduce stress but also boost energy levels amongst your employees.
Moreover, in addition to the physical organisation of the workplace, your team can also get virtually organised by introducing new-age platforms that help you measure the immeasurable and unlock the real ROI of HR Technology, by allowing your employees to boost productivity, plan tasks, create goals, track their performance, and automate redundant work to open up bandwidth to focus on more critical work.