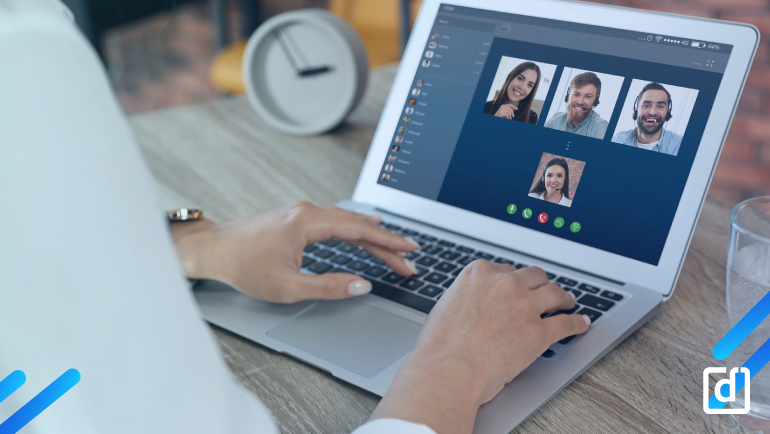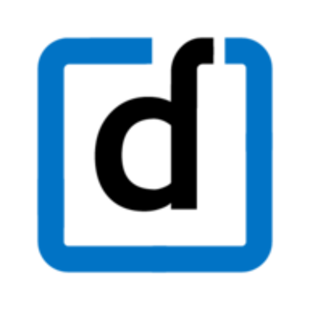 As a preventive measure to avert the spread of the COVID pandemic, a majority of the global workforce is operating remotely. While organisations are doing their bit in taking all the necessary precautions and enabling employees to work remotely, it is critical that we as employees, team members and individuals also do our best to ensure productivity in these troubled times. We have gathered a list of 5 freemium tools that can help organisations transition to the work from home mode seamlessly and collaborate effectively with teammates.
Trello is one of the most effective and easy to use project management tools out there. It organises projects in a fun and flexible way, helping you keep a track of all movements and progress of tasks. One of the best features is that there is no limit on the number of team members you can have for every project, helping you seamlessly collaborate, no matter how big your team.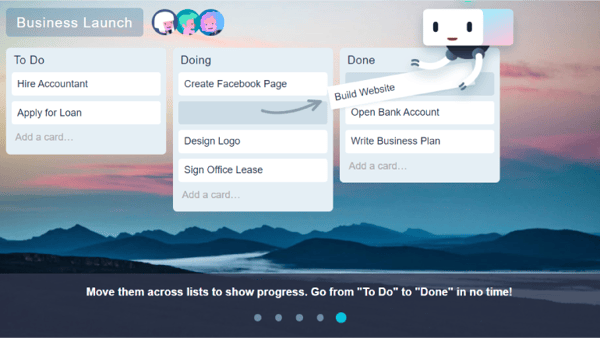 What you can achieve with Trello:
Planning and tracking of projects and tasks
Team collaboration
Automate monotonous tasks such as reminders
One of the most critical challenges especially for functions like marketing, strategy and operations while working remotely is brainstorming in real-time. Campaigns, initiatives, ideations and brainstorming of concepts and strategies that emerge seamlessly with a whiteboard, marker and closed room, takes a real hit when everyone is operating remotely. MindMeister is a tool which helps solve for just that. It helps build mind maps which let you develop and share ideas visually with your colleagues. They can quickly comment on topics, vote on ideas or discuss changes. The paid version also helps translate the ideas into actionable plans functioning as a project management tool.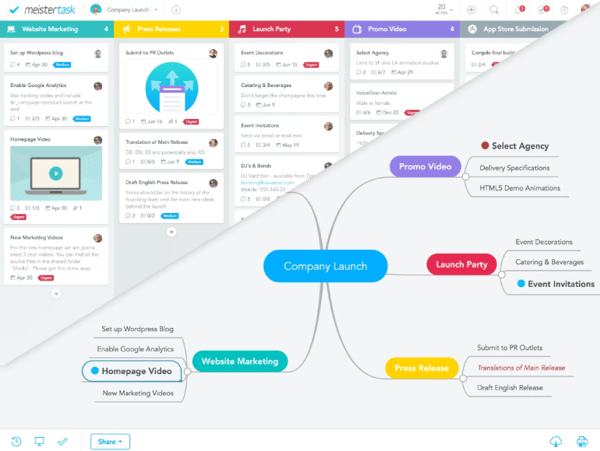 What you can achieve with Mindmeister:
Brainstorm seamlessly with remote teammates
Project Management to track task progress
Save time by translating ideas into presentation slides with the tool
Now more than ever before, there is a crying need to make online meetings hassle-free and gitch-free, and Zoom helps you do just that. We are using Zoom for pretty much all our meetings ranging from sales demos to individual team stand-ups, and it is extremely easy to manage a huge number of participants and screen share. Zoom is also one of the most intuitive platforms to host webinars which are the real demand of today.
What you can achieve with Zoom
Bump-free and high-quality online meetings
Glitch-free webinars
Collaboration with teammates

One of the most commonly called out concerns by our employees on the work from home readiness survey was that there might be a loss/decrease in productivity. Serene is an app which would help you tackle this challenge and stay focused on your daily goals.
Serene prompts you to set a daily goal each day you'd want to achieve and break it down into timed sessions. It removes any distractions that would hinder this goal achievement by blocking apps & websites. It also offers focus enhancers such as countdown timers & regular breaks
How it would help you:
Enhanced productivity through session timing
Goal tracking
Distraction Management ( Automatically puts on silent, blocks select websites etc )
Google Drive:
However basic and obvious this might sound, it is bound to save you from repeated mails of clueless team members as to where information and files can be accessed. Having an organised team drive would especially help the newbies on the team and provide them with all the needed resources.
Another major advantage is it helps in real-time collaboration through google doc files without any major lag.
How it would help you:
Organise files and data better
Parallelly work with team members on projects
Hope these tech tools help you stay productive and sail through the remote work from home mode during the COVID times. Also, more importantly, request you all to be responsible, follow social distancing and stay safe.