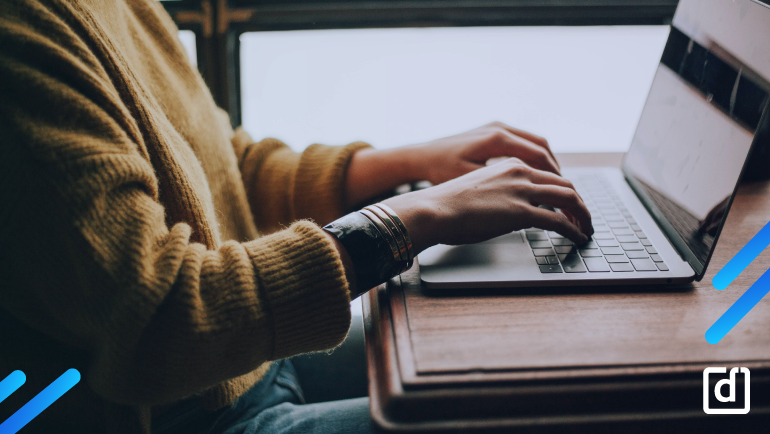 In an attempt to flatten the curve, and slow the spread of the COVID-19 pandemic, companies globally will need to move to a remote working framework. But for those organisations, where remote working was not part of their policy, making swift and meaningful changes is crucial in enabling their workforce to thrive in remote working. Here's a quiz you can take to check your readiness as an organisation for remote working:
Here's how you can be 100% Remote Ready:
If you've already taken the quiz and know where you stand, here are a few steps you can take as organisations to flexibly respond to this unforeseen disruption, and ensure you are remote ready:
Enabling Effective Communication & Collaboration:
We can't say it enough - Communication is key to ensuring your workforce can collaborate seamlessly with one another and even communicate effectively with customers.
Choosing the right channel (and technology) for the right form of communication is key to achieving productivity, and avoiding interruption in workflow. Here's how the different channels can be used effectively for the different forms of communication and collaboration:
Video Conferencing:

This is a great collaboration channel to utilise during this crisis. Video conference calls can be used for a wide gamut of activities such as daily or weekly sync-ups, workshops and trainings, or even team talks and retrospectives. Explore tools like Zoom, Webex, Microsoft teams, etc.

Content Creation:

Tools such as Google Docs, Confluence, and Miro are great for content creation activities such as joint documentation, live co-editing, joint white-boarding, etc.

Document Sharing:

The sharing of files and documents is essential to effective collaboration. It can be used for creating a structured repository of information, version control management and for sharing files across the organisation. Explore tools like Google Drive, Drop, Sharepoint, etc.

Organisation-wide social networks:

Activities such as social team-talk, seeking guidance, quick collaboration, or just building a stream-based repository of knowledge can be achieved through channel-based communications. Some useful apps are Darwinbox's Vibe, Slack, Google Hangouts, etc.

Task Management:

Keeping track of or assigning tasks, project management, performance management, status checks, and backlog prioritisation can be done through effective task management, using tools like Jira, Trello, Asana, etc.

Polling:

Engagement sessions, interactive learning sessions, Q&A sessions, and polls are another great way of communicating and engaging your teams and workforce on the large. Some great tools to achieve this are Slido, Kahoot, Mentimeter, etc.

Maintaining Continuity with Technology and Infrastructure:
Plato is said to have said that necessity is the mother of all invention, and what COVID-19 has proved is that those companies who are able to harness the power of technology or fast-tracking their digital transformations will be the most beneficial in the current and future scenarios given the uncertainties. Here are some requirements organisations should be aware of:
Infrastructure:

A stable internet connection, tech equipment such as computers/laptops, microphones, cameras, etc., a phone, are some of the basics that organizations can consider providing the employees with, in order for them to work remotely.

VPN's and Company Networks & Systems:

Companies should have VPN's to allow remote workers to access internal networks, so as to avoid Man-in-the-middle attacks.

HR Technology:

HRMS platforms or HR Tech is crucial to organisations in the current scenario to carry out activities such as to track attendance, drive performance, maintain contact information, survey regularly, broadcast information, expedite query resolution through help-desk, and all other HR-related tasks and activities. For more information here are 20 Best Ways HR Tech Can Help Talent Leaders Combat COVID-19.

Front Line Communication Channels:

For your client-facing employees, set up channels that can be used to communicate, interact, and engage with external customer and clients.

Productivity and Collaboration tools:

These were covered in the previous section on communication channels. For more information, here are 5 Freemium Tools To Help You Navigate Remote Work Mode During COVID Times.
Take Security Seriously:
The key to achieving security protocols and ensuring your employees adhere to them is that you invest in h5 safeguards, and make it easy for employees to comply with the security requirements. Here are a few to keep in mind:
Providing employees with an organisation owned device will ensure full control of the connecting device is under your IT team. It will also control the use of external devices such as USB storage and peripheral devices.
Enforce the same security policy for anti-malware, firewalls, etc. for your employee's using their personal devices as with an organization-managed device.
Enable multi-factor authentication to ensure that access, whether to cloud-based services or full network access, is by authorized users only.
Extend Employee Support:
Beyond the above-mentioned technology, security, and communication processes, it is also important to provide your remote workers with support
HR Support:

A HR helpline or ticketing tool should be created for remote employees to be able to reach out to their HR teams with any concerns, queries, or requests.

IT Support:

Apart from having a ticketing system or helpline in place for employees to raise complaints or issues, having Remote Desktop Services (RDS) will eliminate the necessity of physical proximity for applications to be installed, for IT troubleshooting, and other such tasks.
While we've covered most of what organisations need to keep in mind to survive and thrive during these times, it is important to harness a 'test-and-learn' mentality to recognise what isn't working for you and making the necessary changes swiftly and effectively.
We thank you for taking the necessary precautions in ensuring your workforce and the community at large is safe.