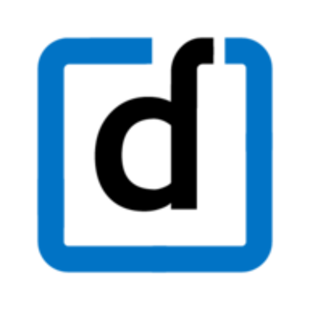 Time & attendance management is the process of managing employee work hours by keeping a check on employee clock-in, clock out, leaves, daily shifts and many more. It plays a vital role in shaping up attendance and leave policies for the entire organisation. From the traditional punches to modern biometric system attendance management has evolved in all areas of managing employee clock-in and clock-out and covering payroll efficiently. Time and attendance management systems empower managers to work with diverse shifts & rosters allowing personalisation of leaves and attendance.
As remote working is becoming the norm of the organisation everywhere, it becomes more important to leverage this technology for the benefit of the organisation and to keep a track on employee work time in a remote environment.
Here are some advanced time and attendance management features that you should look out for -
Configurable And Flexible Policies:

Flexibility in the workplace in terms of creating policy is one of the ways to keep an employee motivated. This policy helps employees fix and rearrange their daily work from home schedule to accomplish the given task. It's best to have flexible attendance and leave policies which can handle the following assignments easily, the ability to create custom attendance and leave policies and assign at the employee level, to be able to restrict a leave request to a specific day as per the organisation's policy, restricting employees to apply for leaves even before or after a holiday/weekly off and the ability to club different types of leaves together as per the organisational requirement and the ability to refresh the leave cycle with respect to a calendar year or financial year, whichever is followed by the organisation.

Work Check-Ins:

When the whole workforce is operating from home, it's an added advantage to have the ability to track productivity of the employee with the help of features that allow clock-in in from home using your mobile and with an option to give a detailed list of activities planned for the day. This type of an attendance punch-in can be IP restricted and Geo-Tagged.

Touch-free Attendance:

It is the need of the hour that business follows strict policy in maintaining social distancing one way is restricting the use of a biometric system for attendance. With the advent of time and attendance management systems, attendance can be now registered with the help of facial recognition using the employee attendance app on their phone. The employee can do a facial scan to mark their attendance on mobile devices. This can also be regulated through the geotagging feature which restricts the range under which employee attendance is acceptable and also keeps a track on employee movement thereby limiting their travel.

Time Sheets For Project Management:

Time & attendance management system gives you the ability to align multiple timesheets to different projects in accordance to the timeline of the project to an employee. This provides transparency in terms of which objectives are fulfilled and which are work in progress.
Mobile-based Attendance:

Mobile-first approach has been the need of the hour. We at Darwinbox have firmly believed that disruption calls for the need like no other. We have introduced virtual id cards to restrict employees based on their shift and track their attendance. Mobile check-in/clock-in can be done on an employee's personal device instantly with proper validations in place such as domain check for login, Geo - Tagging and IP Restrictions for Attendance punches in order to restrict any falsified records. This data is captured on a real-time basis giving the manager the information about his or her employees.
Absconding Management:

With a time and attendance management system, you can define SLA to trigger multiple workflows in accordance with an employee's absence. Organisation can restrict an absconding employee from logging in to the system for any process flow and trigger automated emails with self-defined time frame.
Flexible Workflows:

With state and central governments dividing the cities and towns into different zones based on the severity of the cases, there is a high possibility of employees visiting either of the following. With flexible

Workflow

features, organisations can now make it mandatory for the employee to take an approval before any outdoor visits, this can help organisations effectively monitor and control employee movement and ensure safety.
Reduce HR work:

HR is focused on a lot of tasks happening across the organisation with a unified time & attendance management system, the dependency on HR managers can be reduced while giving more control to employees and their managers to make necessary changes in attendance management and shifts as per the situation demands. This mechanism provides the teams working on the field the flexibility and fluidity to move around specific processes to manage their personal needs while serving patients in the best possible manner.
Conclusion:
In a time of uncertainty when an organisation needs to transition quickly to the new way of work, time & attendance management system will play a huge role in simplifying the attendance management of the employees. And the organization needs to balance the interest of their employee as well as focusing on the productivity of the organisation. A powerful and evolved time and attendance management system can truly empower the future leaders for building a digital workplace and ensuring a safe return to work for their employees. For more information, you can check our blog on 50+ advanced features your HRMS should have, where we have covered all the modules at one place.
Are you looking for an ideal HRMS? For that, you need an exhaustive HRMS RFP, get it now here.