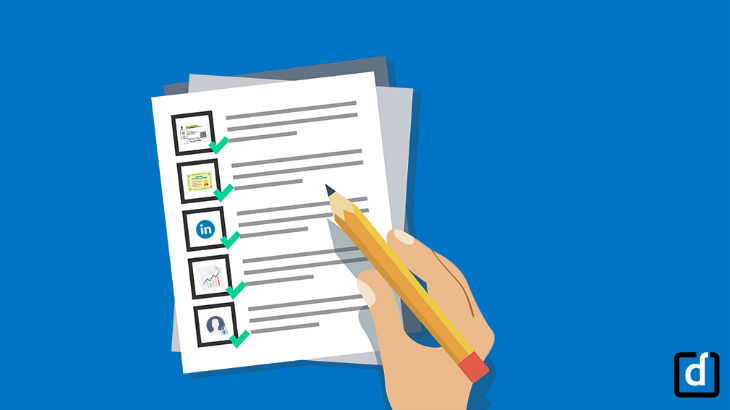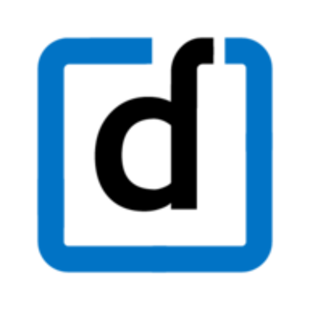 Organizational assets and values are only as strong as the people who abide by them. In such scenario, the background verification process becomes pivotal to ensure the inflow of talent is as constructive as it can be for the organization. Despite that, it has been equally neglected by employees and employers since a slew of time.
So, What is background verification ?
Background verification is a process in which many organizations undertake to review the information provided by the candidate when hiring. This includes a variety of checks that the employer will pass through your education records, past employer details, identity verification, re-verification and address verification. Once that is done the candidate clears all round interviews and the process takes 10 working days. It takes more time when the employer is looking for in-depth information. Depending on the nature and extent of the background requested by your prospective employer, an average employment background check will generally take two to four business days to complete.
What do employers' background checks consist of?
It contains mainly employment verification, reference check, educational check, criminal record check, drug screening, etc.
Previous Employment verification: Employers usually confirm where applicants have worked before. Some former employers may agree to answer questions, but others may only confirm if a candidate works there and on their employment dates.
Criminal background verification: It is done in cases where an individual or organization needs to be aware of serious criminal activities, such as violent or sexual offenses, fraud, embezzlement, or criminal punishment, before making a decision regarding employment.
Education verification: The verification of the education background guarantees the validity of the certificate, the name of the applicant concerned and the grades awarded by the applicant and where the education came from. After checking all of the above details, the document will be marked as genuine
Reference checks can be used to get an idea of what a potential employee would work like in the office. It also allows hiring managers to ask questions about past performance and verify everything the candidate has told them during the interview or about the application itself from the mentioned references.
Drug Screening: Some industries, such as driving or aviation, require periodic drug and alcohol testing. These types of tests are used to determine if alcohol or illicit drugs are present in a person's system. These types of tests ensure that your current or future employees have a healthy and clean mindset and can trust your business.
Social Media Check: Some employers consider looking at public social media accounts and posts by potential employees to learn more about them. However, there are many drawbacks you should be aware of before relying on the information collected through internet social media searches such as Facebook, Twitter and LinkedIn. It is possible to obtain useful but unverified information about job seekers, but it should still be used to ensure that the information is correct.
What are the facts saying?
A Report by AuthBridge, one of India's leading BGV companies shows that the percentage of candidates fluffing their employment credentials rose from 25.91% in 2010-11 to 33.36% in 2011-12. While organizations have been attempting to contain this, we still continue to see that over a quarter of candidates have been fudging their employment credentials like education and employment history to get the job, which is a worrying trend.
Are there any rules to the game?
Despite a growing number of firms warming up to the concept, most of them are not aware of the best practices governing such verification checks. These checks sometimes end up violating common data protection laws, without the organizations at fault even realizing it. To add to this rampant violation is the fact that unlike the West, there are no clear laws governing the extent and reach of background checks in India unless specifically demanded by the situation.
For example, RBI mandates background checks on all personnel recruited from other banks as dealers. Indian companies with ISO 27001 certification required to conduct background verification checks on prospective hires. Also, the firms based in the United States and outsource work to India, have strict rules governing such checks.
The need of the hour is to have rock-solid legislation governing the aspects of background verification in India in order to protect both parties involved (employee & employer).
Whose privacy is at greater risk?
The malpractice of breaching an employee's privacy knows no bounds of designations and organizational hierarchy.
Still, the white-collar workforce, at the top of the organizational hierarchy is at a greater risk of having their private information collected without their consent.
Pivotal reason for this is that it may be considered uncouth to subject them to such checks at this stage of seniority in their career. Many companies often resolve to scan their educational and work experience records without the individual's consent. But according to our judicial system the law enforces organizations to acquire a consent for verification before proceeding with the background check.
What should you look for?
The essence of background verification is to ensure that the candidate has not misstated his or her identity proof, educational credentials/ job experience and all other critical aspects based on which he/she has been considered fit for the role in the discussion. Added to that, verifying one's criminal history becomes important to avoid legal obligations as per the job's requirement.
With this as the agenda of a background check, digital India movement has made it easy for organizations to acquire the needed information. Government bodies and information depositories like National Skills Registry, Retail Association of India and the UIDAI are working to simplify the process and make all relevant information available at one place for employers. Another appreciable initiative is the National Academics Depository; that is actively building a database that might serve as a single point of academic credential verification in the future.
In the age of social media, what really is personal?
Social media has transcended barriers of time and geography. With LinkedIn crossing 10 million users mark in India; Facebook at 34.6 million active registered users and 16 million users on Twitter, they have become significant channels for employers to seek more information about their potential hires. But employers should be cautious about how much is too much! Employers ought to be sensitive to the data collected through such channels; as it is often personal in nature and its evaluation can be subjective.
It is neither a good idea nor would be fair to form one's opinion about a potential hire based completely on their views and opinions on public forums. It is always advisable to engage a reliable background verification vendor and make an informed decision by going through all legally obtained documents.
Having said that, social media has its role in hiring but not as a way to verify your decision!
Darwinbox's onboarding module helps in an end-to-end process right from day zero, your employees feel engaged and valued by the company. This in turn paves the path for better performance, and higher retention.
Do you agree with this?
Where do you think the line should be drawn to maintain a transparent and just verification process? Let us know in the comment section below, we'd love to engage with you and hear your thoughts!