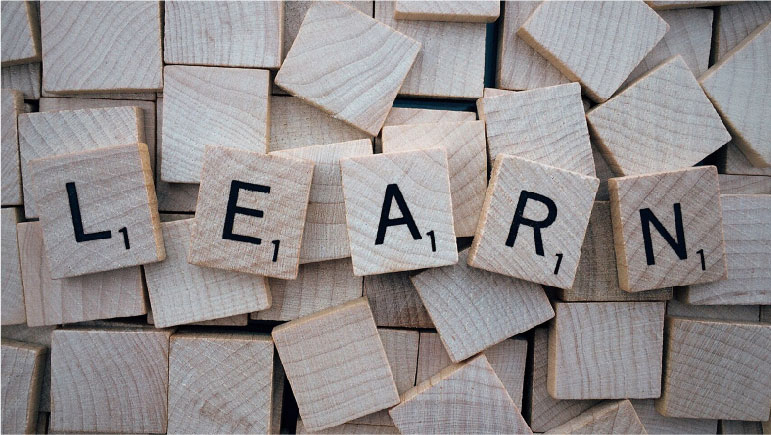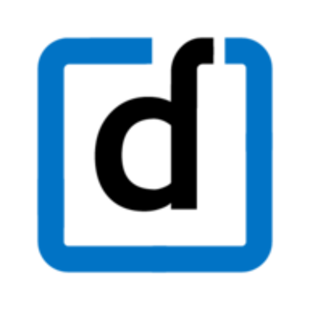 Learning should be a part of the day-to-day lives of the members of your workforce. By developing your teams with interactive learning, you can harness their skills and foster them so that they can positively address the needs of your organization.
There are plenty of online learning platforms available in the market that can help you with this, but in this article we would like to discuss how integrating these solutions to your HR software can create richer learning experiences bespoke for your teams and how a right HRM Software can make organizations fare better.
Combined capabilities can build your talent
One of the benefits of HRIS includes the ability to successfully monitor the skills of your employee's from the minute you hire them. Integrating your HR software to an LMS can boost this functionality by adding a slew of features that can contribute to the development of their expertise.
When an HR software coexists with an LMS, your employees can receive rich and relevant content that they can master and incorporate to their daily workflows. This content can even be personalized for each employee so that they can be more engaged when it comes to enhancing their skills.
According to Education Elements, personalized learning is both the present and future of education, since it fosters agency, nourishes lifelong learners and enhances student engagement and achievement. Ultimately, it's what every student or trainee deserves.
Meanwhile, your organization's HR process can also be tied together with LMS functionalities. An LMS can provide an added boost to the features of the human resource management system (HRMS) you already have.
For example, you can implement a learning campaign for each stage your employee is in, so whether he or she is being onboarded, is already working or is at the edge of a promotion, they will never stop learning and growing with your company.
Other additional capabilities include compliance checks, daily workflow integration as well as real-time and pragmatic insights regarding your workforce's learning progress.
Direct access to learning campaigns and materials is available
There are many benefits of an HRMS that we can list in this post, but when working with an LMS, employees can acquire learning directly from the HR system, which provides them the agency and empowerment over their additional skills and knowledge.
For instance, if a member in your team is interested in climbing up the ladder by getting a higher job position, they can get a quick look at the required skills for this position and look for modules and resources that can lead them there. If your workforce is scattered across the globe, this can also be a good path towards engaging a distributed workforce with smart technology.
Besides employees in your organization, these modules and materials are also open for instructors as well as external employees and potential applicants.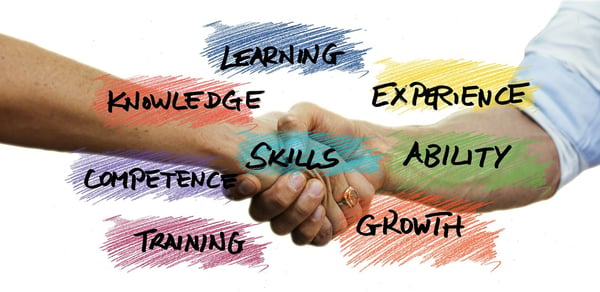 It's easier to facilitate career development
There are different types of LMS integration, but as we've mentioned before, the most fruitful ones for your workforce are those that can be tied to the functionalities of your HR software.
Honing employees' skills is extremely essential for any enterprise; however, most organizations tend to neglect this aspect, since administrations are more focused on regular operations and are less inclined to invest time and resources in longer-term activities. To them, these initiatives have less returns for the business, so it's put on the bottom of their priority list.
However, when an LMS is integrated with the features of human resource management system (HRMS), employee development is automatically put on top of the enterprise's prime concerns with much accomplishments while doing less. Here's a list of some of the most popular and widely used techniques used in the digital transformation process of learning and development in recent times.
Throughout a worker's career, organizations can now incorporate courses, modules and resources for each phase their employee is in. They can give them intensive lessons during onboarding, supplementary knowledge as they're being managed regularly and additional modules for when they're about to get promoted or transferred to a new department.
Using a solution like Darwinbox gives you an all-in-one, centralized platform to unify your entire employee lifecycle. Darwinbox offers features from recruitment to talent and workforce management, giving you a future-proof, enterprise-ready tool to automate and optimize your daily HR processes.
You can reward and recognize your workforce for improving their expertise
For every establishment, cultivating a proactive and goal-oriented organizational culture is something that needs to be achieved. While plenty of businesses try to create workspaces that embody such, developing this company culture is no walk in the park, especially with the hustle and bustle of day-to-day operations.
A good way to start developing this positive enterprise mechanics is by incentivizing various aspects of being part of your workforce. Survey shows that 82% of employees are more satisfied when their efforts are being acknowledged at work, and 63% of recognized employees are highly unlikely to search for a new job during the next 3 to 6 months.
Besides rewarding employees for finishing a task ahead of time, for successfully completing a project and for going above and beyond their assignments, you can also recognize your employees when they accomplish a course or perform well in a module. You can also laud them for their learning progress and acknowledge them with awards related to their education. This system is one of the key features of HR software that are beneficial for businesses.
To carry this out successfully, an integration between online learning platforms and HR software is vital.
Integrating online learning platforms with HR software can bring gamification to learning, which makes training more exciting and engaging. You can bring out your team's competitive side by ranking employees through the points they've earned or the badges they've acquired. Fellow employees can also view how well co-workers are performing through a leaderboard.
You can even recognize your team members out of the office by acknowledging your employees on social media for their learning progress. This can be especially handy since the latest data has tallied 4.65 billion people who are active on social networks. Members of your workforce are not exempted from being on a social media platform, so it's good to reach out to them along these avenues.
These are just some examples on how your LMS can benefit from the features of the human resource management system (HRMS). It is good to keep in mind that the members of your team are not only after stable income and solid benefits. They also want to receive fair treatment in order to substantially contribute to the venture they're working on.
They want to be seen and treated as more than cogs in a machine, so if they upgrade their skills and obtain further education that can positively impact your enterprise, reward and recognize them for it.
Resolve issues you encounter with ease and convenience
Another advantage of integrating online learning platforms with your HR software includes speedy resolution for any possible issues you encounter during the training process of your employees.
Whether they have queries regarding the most recent module, they need to clarify some concepts from the previous lesson or they would like to monitor how well they're performing during training, they can count on these types of LMS integration to get these matters resolved.
When your HR software works with your LMS, you can build help desk categories and subcategories so you won't encounter any difficulties when it comes to raising tickets. It simplifies the entire process and assists with query assignments that heavily depend on roles.
Another way the features of human resource management systems (HRMS) can be beneficial to your LMS is by creating forms that you can assign to particular tasks in your learning process. With an HR software, you can have a default form for learning assignments that you can easily use to make sure the tasks you have in your training are assigned appropriately.
Are you ready for a superb partnership?
By integrating your LMS with an HR software, you can guarantee that all the members of your workforce can contribute greatly to your organization while advancing their own careers and upgrading their knowledge in the industry.
With these types of LMS integration, your team can acquire the necessary skills that can address the demands of their roles and goals in the establishment they're working in, so consider fusing these two helpful systems to create a better and more interactive learning experience as you monitor your employees career growth and overall performance.