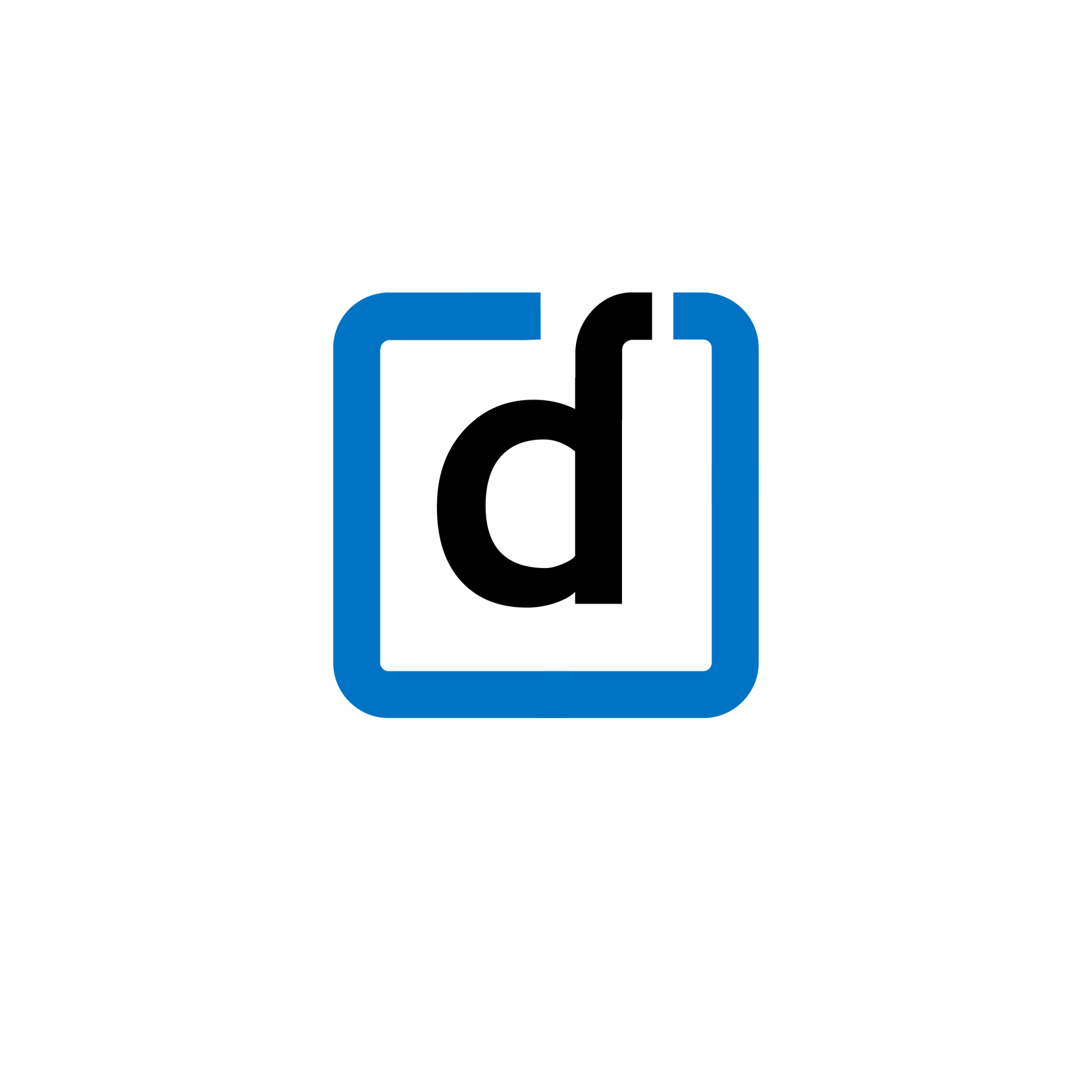 Human resources (HR) professionals and enthusiasts that want to understand their field better should take the time to go through this blog that briefly discusses the 30 best HR books every HR enthusiast should read once in their lifetime.
Education has always been about absorbing knowledge and reaching new frontiers of the mind. Over the past few decades, more and more importance has been given to pieces of paper called certificates. Somewhere along the way, the true keepers of knowledge, libraries, and books themselves took second place.
There are still some avid readers. However, in an increasingly noise-filled world, it is the need of the hour to develop insights into what great minds have thought before us, and form well-rounded opinions and a clearer understanding.

This list is not compiled in order of the number of copies that have been sold or by reviews. However, after thorough research, these are among the best HR books available today. They stand out either because they convey a unique message or because industry experts have recommended them.
Here is the list of Top 30 HR Books
By Dr. Martin Edwards and Kirsten Edwards



The book gives readers a clear and easily accessible framework to understand and use HR analytics at quite an advanced level. It takes readers through examples of predictive models that allow them, in turn, to develop impactful HR strategies.

Although advanced analytics do not get used as much, this book reveals why they should be and how to use analytics effectively. It uses simple terms to convey how to conduct various analyses and interpret the results.


The goal of this book on HR analytics is to help professionals get the most out of HR functions using analytics.



The HR Scorecard: Linking People, Strategy and Performance

By Brian E. Becker, Mark A. Huselid, and Dave Ulrich


Ulrich's pedigree in the industry combined with Becker's and Huselid's knowledge and thoroughness creates a strategic tool that any HR enthusiast should find the time to understand.

While it may not be the most straightforward HR book to read, the concrete knowledge you gain is worth a few hours of pondering. The authors describe a seven-step process, also called an HR scorecard, to improve the HR practice.

The book links HR management directly to the overall performance of an organization. The wealth of experience adds to a valuable journey for those looking to enhance their organizational capacities through effective HR management.



HR from the Outside In: Six Competencies for the Future of Human Resources

By Dave Ulrich, Jon Younger, Wayne Brockbank, and Mike Ulrich


This HR book deals with the skills and abilities that an HR professional should have. HR enthusiasts have various important jobs, among the most crucial of these jobs are building capability in employees, working hand-in-hand with technology, leading change, and innovating. More often than not, these roles end up conflicting with each other on some level.

Another key function, which could be considered HR's highest function, is to balance what is best for the employee on one side while maintaining the organization's interest.



Human Resource Management

By Gary Dessler

Gary Dessler has worked in various capacities during his career. He is currently a consultant and a professor at Florida International University, Miami. Industry experts consider this book as an HR bible. The 16th version of this HR book on management got released with several updates. This book marks the need for a strong foundation in HR management concepts and tactics that will enable professionals and those taking courses to excel at their jobs. Moreover, the information is conveyed in a relatively easy manner.




Human Resource Management is filled with material that can be used to execute day-on-day HR functions. The following are the five major parts of the book:

Victory Through Organization

By Dave Ulrich, David Kryscynski, Wayne Brockbank, and Mike Ulrich


The book is an HR competency study based on more than 30,000 HR professionals and leaders in business. The book dives deep into how HR functions can add value. The book not only analyzes how value gets created for the HR function and employees but also delves into how it impacts other stakeholders as well. One of the best HR books, it is recommended for HR managers and those at the top of the hierarchy.



Investing in People: Financial Impact of Human Resource Initiatives

By Kirs Wayne Cascio and John Boudreau




The book takes on a very structured tact on solving commonly faced issues in HR. It gives a base to its solutions with well-thought-out data.

While this HR book is technical, a layman can also comprehend it. It is quite a valuable book, despite not being acclaimed as a thrill-packed read. The book discusses a few case studies that dive into details that organizations face every day. It not only presents the issue but also offers tools to allow the impact of solutions to be measured.

The well-known "Wall of Boudreau" talks about a barrier that businesses need to transcend in this book.



Work Rules!

By Lazlo Bock



This book is filled with meaningful insights into an organization's development. The key takeaway from this book is that the more data and analysis get done through scientific approaches, the more visible the difference in management. Moreover, the book talks about how vital the human part of management is to the whole process.

The book is considered a key driver in changing the way humans are managed as resources.



HR Disrupted: It's Time for Something Different

By Lucy Adams

The book revolves around the need for HR to reset its compass. To focus on a radically different direction to engage, support, and, as a result, manage employees.




The force behind the content of this path-breaking HR book lies not in making slight changes to the existing system but instead taking on an entirely new, never-done-before perspective to approaching human resource management (HRM)—a much-needed shift in focus from how employees get viewed as resources optimizing humans in a professional environment.

Humans do not get treated as though they are still in school and realize the value they bring to the organization and treat them. Hence, HR professionals may end up learning that they do certain things that they shouldn't.



The Talent Delusion: Why Data, Not Intuition, Is the Key to Unlocking Human Potential

By Tomas Chamorro-Premuzic



A key reason for unsuccessful HR strategy is that psychology is not being used where it should be and how it should be. Instead, brainstorming sessions are conducted without analyzing the right kind of data. This HR book focuses on using psychology and educating HR professionals and management to assess, predict, and manage the resources.



Nine Lies About Work: A Freethinking Leader's Guide to the Real World

By Marcus Buckingham and Ashley Goodall


As the title suggests, the authors selected nine myths about work, leveraged their knowledge of science, and combined them to debunk these myths systematically.

The book goes against practices and mindsets that have become commonplace. Instead, it outlines misconceptions about human potential, well-rounded employees, the importance of work-life balance, leadership, and feedback. It focuses on how the result is the defining factor.



HR Rising!! From Ownership to Leadership

By Steve Browne



The book angles how HR can be as a profession to bring about real change in the work environment and redefine that change. It also asks professionals to push the boundaries to their understanding of how to improve organizations and people.

How to Win Friends and Influence People

By Dale Carnegie



Despite the book being released in 1936, it remains as relevant as ever—numerous people who have found fame hail this book as crucial to their success.

The book provides six great ways to make yourself likable and twelve methods that can get used to aligning others' thoughts with your own in addition to nine different ways of guiding people to change without creating a sense of resentment.



Belonging at Work: Everyday Actions You Can Take to Cultivate an Inclusive Organization

By Rhodes Perry



The book examines practical strategies that can be used to create the right kind of culture at the workplace. Some of them are derived from stories, and others rely on case studies.


This HR book aims to equip leaders and visionaries with the required confidence, skills, and knowledge to build an inclusive environment in the workplace. It hails as a template for the future of the HR profession. Even those who don't necessarily see themselves as visionaries and leaders at the moment have a lot to gain by reading Perry's work.


Thinking, Fast and Slow

By Daniel Kahneman


Kahneman explores the two systems that drive the way people think about varying phases of decision-making. He examines the gamut of fast and slow thinking throughout his book, which makes for an exciting read about the extraordinary powers of the human mind. Moreover, he reveals various philosophies that bridge the gap between fast and slow thinking, each a sizable influence on core human behaviors.


By linking a refined thought process to the relevance of a winning corporate strategy, Kahneman explores the various challenges in planning and executing ideas. Intuitively woven into the fabric of HRM as a practice, this book engages readers with a critical focus on taking time to think so that clarity bases every decision you make.

Albeit, a decision you take in a corporate setting extends beyond just one or a few individuals, but the organizational culture as a whole. Thus, this HR book also offers various techniques to train your mind to respond in multiple situations and contexts rather eloquently and confidently.




The Fearless Organization: Creating Psychological Safety in the Workplace for Learning, Innovation, and Growth

By Amy C. Edmondson



Edmondson talks about a topic that does not get the attention it deserves. The book encourages businesses to create a culture that overlooks minor slip-ups and human errors. The guidance provided allows an organization's human capital to be human. It advocates taking pressure off employees to fit in and go along but rather create an atmosphere for people to speak freely.




The book reveals that minor mistakes or temporary acts that stem from a lapse in judgment being given more importance than they deserve could dampen a good employee's enthusiasm for the role.

Strategic Human Resource Management: An HR Professional's Toolkit

By Karen Beaven


Karen Beaven covers topics that you would expect in a book with such a title. This HR book holds tremendous value to any professional, especially so for HR management enthusiasts. She also delves further into the human aspect of it as regards personal well-being impacting performance. It highlights the importance of professionals taking the time and effort to maintain a clear plan for self-care.




One section is devoted to understanding oneself, and the others cover the business, industry, and profession.

The Practical Guide to HR Analytics: Using Data to Inform, Transform, and Empower HR Decisions (Analytics)

By Shonna D. Waters, Valerie N. Streets, Lindsay McFarlane, and Rachael Johnson-Murray



This book goes to great lengths to explain how data can create solutions. Various examples pinpoint areas wherein analytics can get used and how the data can derive the most impact.




Once the reader has identified which category their company falls under, they can use this book on HR analytics as a practical guide for moving from stage to stage to develop solutions.


Unlike many books about HR analytics, the team of professionals that co-authored this book has ensured that it is easy to understand. Additionally, they have steered clear of complex mathematics, thereby allowing readers to imbibe the information and use it.


HR Analytics: Understanding Theories and Applications, Reviews

By Dipak Kumar Bhattacharyya



With HR analytics becoming increasingly integrated into the workflow, understanding analytics has become vital to any HR enthusiast.


The book on HR analytics discusses the many applications of big data in evolving HR operations. By shedding light on the role of data and metrics in decision-making, Bhattacharyya presents a consolidated view of data collection and interpreting it.


The ROI of Human Capital: Measuring the Economic Value of Employee Performance (Analytics)

By Jac Fitz-Enz



This HR book opens avenues to explore an employee's worth to their organization; it laid the foundation that allowed the value of human capital to be measured reliably. Before the publication of this book, such measurements were, at best, guesses. The latest edition included more topics, thus encompassing what every HR professional needs to know.


Beyond HR

By John W. Boudreau and Peter M. Ramstad



Boudreau and Ramstad depict a clever interplay between various factors that influence the performance of the workforce and the HR that manages them. Then, the duo takes the idea a step further, thus giving HR professionals methods to optimize the value of talent and move away from traditional HR practices; it could potentially allow the HR department to sharpen its competitive edge.

The Big Book of HR

By Barbara Mitchell and Cornelia Gamlem



With a precise focus on the effective management of human capital, this book by Mitchel and Gamlem is an eye-opener for those looking to ramp up their HR practice. Besides citing various contextual examples to improve their talent strategy, the book presents multiple avenues to hone existing skills and make the most of a workforce. In short, the book depicts the core of an organization being its employees and HR as the guiding force behind organizational development.

Optimize Your Greatest Asset—Your People

By Gene Pease


Through predictive analytics, this book by Pease highlights the importance of people data for effective HR strategy. With the evolution of an organization, its people are fundamental to continued success and the best results. Pease delves into the basic principles behind driving a high-performance work environment by analyzing the various metrics of people's data. For an organization, its people are valuable, and HR plays a vital role in assessing, analyzing, and interpreting the growth of various departments at different phases.

Transformative HR: How Great Companies Use Evidence-Based Change for Sustainable Advantage

By John W. Boudreau and Ravin Jesuthasan


In this edition, Boudreau and Jesuthasan establish a poignant view of HR transformation based on result-oriented metrics. Besides addressing the importance of a sustainable plan, the authors dive into various factors of workforce productivity. The focus is HR leadership and how top organizations leverage evidence-based change to chart the course of their company and its workforce. Barring the many facets of evidence-based change, the book talks about refining and improving human capital investments for increased efficiency and output through strategic evaluation.

Winning on HR Analytics: Leveraging Data for Competitive Advantage

By Ramesh Soundararajan and Kuldeep Singh



In this book, Soundararajan and Singh explore many opportunities to improve HR operations using data-driven strategies constantly. The role of HR lies in identifying, evaluating, and improving talent strategies to make the most of an organization's human capital. By exploring various ways to integrate a winning HR strategy, the authors describe multiple challenges organizations face.

However, this HR book's main takeaway is that data holds the key to gaining a competitive advantage in the industry. It is achieved by the HR leadership being responsive to organizational changes to adopt new solutions to improve workflow and achieve business objectives.


Digital HR: A Guide to Technology-Enabled Human Resources

By Deborah DeWolfe



DeWolfe engages the readers with the importance of modernizing HR operations. As the name suggests, this book appends digitalization and technology as the driving force of value-based HR efforts. Besides streamlining various processes, technology is fundamental to staying competitive and achieving favorable results in today's age. The author develops in-depth insights into modern HR operations and centers workforce up-skilling as a core HR duty in technology-driven environments.

The Workforce Scorecard: Managing Human Capital to Execute Strategy




By Brian E. Becker, Mark A. Huselid, and Richard W Beatty



Co-written by three brilliant authors, this book emphasizes critical decisions resulting from effective HRM. The book explores the various implications of a poorly executed strategy and invites readers on a strategic path to managing result-driven workflows. From every level of an organizational hierarchy, HR plays a vital role in retaining and nurturing critical assets. The importance of an HR's role in executing various company functions is fascinating to understand and apply.

Agile Workforce Planning: How to Align People with Organizational Strategy for Improved Performance

By Adam Gibson


For HR departments, it is vital to align skills and resources to achieve business objectives. However, unless there is a framework to manage talent, the functions of an organization are compromised. The book by Gibson addresses agile workforce planning as a principle to optimize talent performance and output. Whether you just started your career as an HR or have immense experience in the field, this is amongst the best HR books you can read, which emphasizes the enormous responsibility of the HR profession.


Predicting Success: Evidence-Based Strategies to Hire the Right People and Build the Best Team

By David Lahey



An expert on the matter, the author David Lahey describes an analytical approach to talent acquisition and retention. He positions human analytics as a critical indicator of human capital value. The author runs through various mishaps and errors in the HR processes that can be avoided through careful planning before execution. The HR department is responsible for allocating and maintaining a company's resources, enriched using the various techniques explained by Lahey.

The Talent Management Handbook: Creating a Sustainable Competitive Advantage by Selecting, Developing, and Promoting the Best People

By Lance A. Berger & Dorothy R. Berger


In this book, considered bible in the HR profession, the Bergers immerse themselves in unearthing sustainable solutions to common problems faced by HR. With the intent to improve its workforce, HR experts adhere to various planning techniques and tools to gain a competitive advantage. However, the only way to assure continued success for an organization is to create a sustainable talent strategy. Therefore, the book is thoughtfully combined with various effective ways to nurture and develop the right people to lead your organization.

Do More Great Work: Stop the Busywork, and Start the Work that Matters

By Michael Bungay Stanier



The last HR book on our list is a definitive guide to improve workforce productivity and endorse creative thinking as the core of organizational performance. Stanier's book advocates utilizing time productively rather than being "busy". This book deals with powerful ideas to immediately transform your work and the work environment in the simplest sense. As the title would suggest, the book attributes immense value to one's work and places sincere efforts at the core of human capital development.






Conclusion

The HR books listed in this blog are a testament to the evolution of HR practice. With eye-opening insights and valuable tips, HR enthusiasts can make the most of the knowledge available. Especially when all of the resources mentioned above are readily available online, it is pivotal that HR literature is read and understood. That being said, whether you derive knowledge from a book or other resources, you will have to execute the action based on your interpretation of HR's role in business.