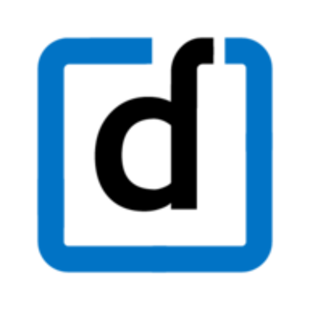 The pandemic that occurred this year, made sure that companies find innovative methods of working and collaborating remotely. It also brought to light the importance of an employee's mental health. This led to a focus on driving engagement activities besides following daily work duties. Companies have had to alter their cultures to fit the current scenarios, and HR has been at the center of this changing universe.
Darwinbox recently held a webinar with Mr. Swasono Satyo, Chief Human Resource Officer, Sinarmas Mining, to discuss the prominence of HR's role in building a digital-first organisation.
Let's take a look at some of the key takeaways from the session:
Insights from Sinarmas Mining's digital transformation journey:


Mr. Swasono Satyo of Sinarmas Mining when speaking of his journey says, "When we implemented our digital transformation journey, we ensured that the stakeholders, management and employees were running hand in hand. This means that there is commitment and support, all moving towards our destination of technology adoption."

He emphasises the need to find the right platform and technology as the rest can be taken care of via change management. Having these in place solidifies your digital transformation journey. It ensures that the end goal is increased efficiency, flexibility, improved decision making, streamlined processes, improved customer satisfaction, increased profitability, and productivity.
When you begin the transformation process of going digital, these are the changes you must inculcate:
Leadership: Having a competent leader that leads the transformation and ensures that there is growth and sustainability.
Human Experience: Understanding the skill sets of employees and optimising them using technology.
Reallocation: Reallocating workforce to more and more freelancers or contract-based workers.
Learning: Ensuring that employees receive learning as part of their current and future working process.
Superjobs/Highly skilled jobs: Superjobs need new domain skills, so ensuring that technology can be used to augment sourcing of these skills and boosting productivity.
HR Cloud: Rethinking technology-based HR strategies and exploring various AI-based analytics.
Outcome assurance: The outcome of the transformation which can be measured via change management.
Here's how you can strategize the roadmap for digital transformation and prepare for any roadblocks before time.
Role of HR in the new normal:


Performing a digital transformation cannot happen overnight. Any form of digital transformation has four stages.
First Stage: The first stage is where you just digitise right from analog to digital and the platform becomes a system of record for the company. It becomes a single source of truth, all the information in one place.
Second Stage: The second stage involves a system of practices that indicates the benefits of automation. It could be helping people do more with less or driving efficiencies and fixing leakages.
Third Stage: The third step involves building a system of engagement. This could be done by ensuring that employees engage with the platform to learn and grow in their performance. This performance can be further enhanced with the help of rewards.
Fourth Stage: In the fourth stage, it becomes a system of intelligence using all the inputs from the three stages before this gives you insights to help you drive business.
It is evident that HR functions and leadership have a critical role in companies navigating this new normal. The HR-employee journey begins from the latter joining the organisation to the moment they depart and move on with their career transition. Some ways in which the transition can be smoother is by choosing a single platform technology instead of multi-platform, having the right partner on board that works with the business, and a strong HR team to build and tailor in the systems. Change management that assures the outcome of the transition makes use of these three together so that the changes can be seen.
HR may have to completely revamp the way they approach talent management using online methods of training and development, retention and motivation. Here are some ways:
Contactless recruitment
Sourcing- Candidates must be sourced through LinkedIn and Glassdoor by posting relevant jobs.
Screening: By using AI to screen resumes and selecting from the top qualified 25% of candidates from the resumes received, screening can be done.
Interview- Conducting virtual interviews via Zoom or Microsoft Teams.
Job offers- Conducting a job offering process online by fulfilling documentation and other requisites through digitised candidate engagement.
Learning on the Go
The learning platform is undertaken with an aim to create "Superjobs." Earlier, employees were sent across the globe to gain knowledge and experience, but today this can be done through online platforms at the click of a button. The learning platforms, being online, ensure that learning can be received anytime and anywhere.
Enrolling: Employees must be enrolled in learning programs through online channels to receive content that meets definitive future goals.
Upskilling: Upskilling the employees by providing them the necessary skills to build readiness and become a part of Superjobs in the future. This can be done via virtual engagement quizzes and informal and experiential learning.
Recognising and Rewarding: The top tier employees on the enrolled learning platform can be recognised as experts and can be further assigned with challenging projects. They can further be motivated through apt rewards and recognitions.
HR initiatives for a digital-ready organisation:
Leaders: Presence of a committed leader who can lead the business in the future and, at times, handle business for both current and future scenarios. The leader must keep the current and future tech in mind and incentivise promoting technology in the workings of the business.
Agility: For an organization to be digitally ready, you must begin moving towards holacracy. There is a need for agile individuals and building of squad teams that can run projects and tasks for the organisation to be digitally adaptable.
Culture: Culture is the prime aspect of an organisation that must be ready to adopt and adapt to technology. This refers to transparency, accountability, inclusiveness, diversity, and e-culture.
Business: For a successful transition, one needs to first differentiate between the working model of your current business as also the future business models that you will choose to opt for. Upon finding the need to improve or implement the right working business model, you can do so with your chosen platform.
Ensuring a successful digital transformation:

A successful transformation of a business to turn into a digitally run organisation takes years before things begin to work smoothly. However, there are points that HR can focus on to ensure that the transition is taking place slowly, yet steadily. Some of them being:
Identifying and prioritising business objectives: Dedicated team for HR Tech
Leadership buy-in from Day 1
Well planned change management program
Culture Alignment
Single source of truth for employee data
Mobile-first outlook
Scalable to meet future demands
Easy to integrate
Intuitive for the end-user
Conclusion
The post-COVID world is very different from what it was six months ago. Covid-19 has ensured that all businesses now begin thinking of digital transformation because there is a high rise in the unpredictability factor. Therefore, it is the right time to go in for a transformation, which increases your business's productivity and visibility.