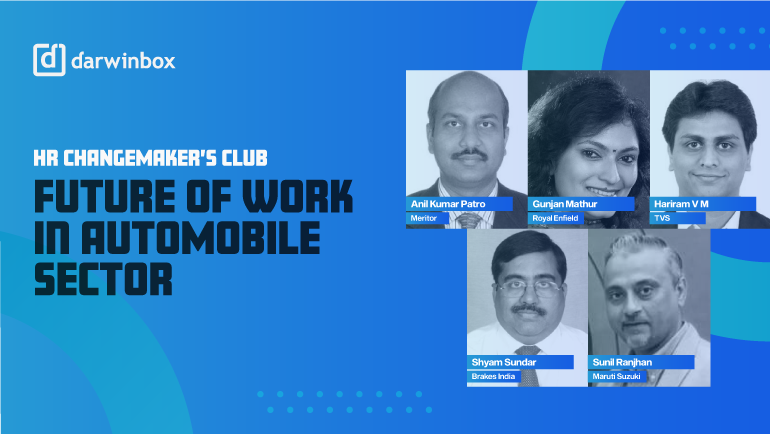 The pandemic has had a major impact on the automotive sector, with majority of manufacturers running at minimal production capacity and staff or having completely shut down following the directives issued by the government. Further, apart from this initial supply chain and manufacturing shock, the sector is also facing a global demand shock. With only a few restricted ways to reduce fixed costs, several Original Equipment Manufacturers or OEMs within the sector face the challenge of powering through long stretches of limited revenues with limited liquidity.
With a pressing need for renewed strategic and business initiatives, and navigating the current scenario while keeping employee safety at the top of mind, business and people leaders across the sector will have to evolve and adapt to the present realities with speed and agility. To gain a better understanding of how some CHRO's from the sector were tackling these issues, Darwinbox recently hosted Anil Kumar Patro (Meritor), Gunjan Mathur (Royal Enfield), Hariram V M (TVS), Shyam Sundar (Brakes India), and Sunil Ranjhan (Maruti Suzuki) in an HR Changemaker's panel discussion.
Here are the key highlights from the session:
For a sneak peek of the session from the speakers themselves, watch this short video!