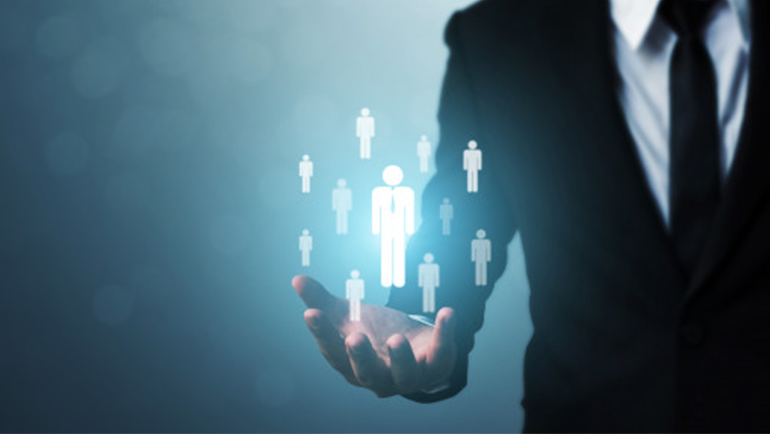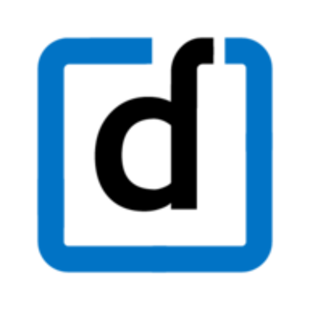 The traditional approach to talent management views talent management as a collection of transactions and services comprising employee development, turnover rates, appraisals, etc. Instead, a winning approach to talent management would be viewing it as an investment in processes and technologies that deliver a measurable return via improved business performance.
Talent management strategies should focus on gaining a deep understanding of employees and regarding the workforce as a value driver. A winning strategy frees firms from concerns related to their talent and enables them to focus on business opportunities.
A recent E&Y report, "Managing Today's Global Workforce: Elevating Talent Management to Improve Business," analysed global talent management practices and assessed their impact on business outcomes. The report concluded that firms which "aligned talent management with business strategy deliver, on average, 20 percent higher returns on equity than those without alignment."
Strategy Essentials
The hallmark of an effective talent strategy is its ability to empower the firm to execute its strategy as an integrated whole, with people and their relationship with the organisation at the centre of the process. To spot, nurture and develop talent across the whole business, the talent management strategy, in addition to being driven by overall business objectives, should also be aligned with the context within which the firm operates.
This approach of integrating strategy and context improves the efficiency of execution. It helps obviate issues that commonly plague implementing what is essentially a collection of interdependent talent management policies, practices and processes.
The Building Blocks
Talent management comprises several key activities that are common across industries. The list of activities varies depending on the parameters and metrics used in the organisation to identify and manage talent.
Workforce Planning - Drives career management processes aligned with organisational needs and business scenarios.
Career Planning - Co-driven with the employees to identify career goals, motivations, and interests and then linked to business opportunities and objectives.
Competency Frameworks - Defining clear metrics for ascertaining superior performance or potential.
Performance Management - Links individual performance to organisational strategy and goals by setting precise performance and development objectives.
Assessment for Development/Promotion - Framework for providing a pipeline of talent for the workforce's career and succession planning.
Learning and Development - An offering of programs to develop high-performance managers and leaders.
Identifying and Developing High Potential - A mix of performance assessment, performance management, talent development, and succession planning.
Succession Planning - Determining key positions for sustained organisational success, creating processes to identify personnel with the potential to fill these positions, and empowering them through mentorship and training.
Strategic Recruitment - Undertaken based on workforce planning, capability gap analysis, and targeted recruitment programs.
Strategy Execution
Owing to the close linkages between the processes, they need to be tightly integrated for the organisation to derive benefit.
Talent management often appears deceptively simple — simple enough to be guided just by gut and intuition. Nothing could be further from the truth. A winning talent strategy requires careful planning and deliberation. It involves coordinating multiple activities, some of which are run separately and others concurrently, underscoring the need for meticulous planning and execution to ensure success.
As a first step, the strategy should begin with strengthening the foundational talent management practices, basic HR activities related to effective talent acquisition, appraisals, compensation, and talent retention. A strong foundation in these basic activities enables a smooth transition to more sophisticated and customisable processes.
Next, the organisation needs to identify areas requiring investments of resources, effort, and time. An efficient strategy eliminates redundant efforts across organisational functions and business units. A strategy aligned with business objectives differentiates an organisation with mature talent management competencies from others, giving it a winning edge.
Finally, with a strengthened foundation of talent management practices and a sound talent strategy, organisations should begin investments in earmarked activities to create an integrated yet seamless talent ecosystem, which is customisable for each employee's needs.
Leveraging Technology
Technology is a key enabler of talent management, and its value to organisations has only been amplified during the pandemic.
The pandemic has accelerated many critical talent management trends that were slow-moving in pre-pandemic times. A robust talent strategy will now necessarily require HR teams to take advantage of the many technology-enabled tools that HR tech platforms offer to craft an effective and durable talent strategy.
Finding and Hiring Talent: Efficient hiring continues to be important. Given the success of remote interviews, the usefulness of in-person interviews is being re-evaluated. HR teams are looking at technology-enabled tools to connect people to jobs based on a deeper understanding of the match between worker skills and available jobs.
Learning and Development (L&D): The pandemic has accelerated workforce transitions, necessitating re-skilling to close talent gaps. It is expected that the post-pandemic workplace will require:
- Broad-based digital training in essential skills
- Targeted upskilling due to the changing work/workplace
Managing and Rewarding Performance: The pandemic-led shift to remote working mode has led to a shift in the methods of assessing and rewarding performance and communicating goals and feedback. For continued trust in the performance management system, HR teams need to link employee goals to business objectives transparently. When employees know what it takes to perform and succeed, their trust in their company being a meritocracy is enhanced. Darwinbox's digital Rewards & Recognition (R&R) platform provides a variety of tools to foster a culture of recognition. The R&R platform can be integrated with the organisation's social network to leverage the power of social validation. This, together with a redemption marketplace of 1500+ retailers across 55+ countries, makes Darwinbox unparalleled in aiding the firm's R&R program.
Enhancing Employee Experience: Remote work has blurred the line between work and life, accentuating the importance of employee experience. HR teams could use a range of analytics tools, e.g., social network analyses, to understand engagement. Such tools will aid in establishing norms of working that will foster engagement. Darwinbox provides tools to help with onboarding, 'mood' surveys, creating interest groups, etc. The simplicity, versatility and adaptability of the platform elevate the workplace environment.
Workforce Planning and Strategy: The post-pandemic world will demand a shift in talent requirements. Some roles could become disproportionately critical, and newer leadership skills might become important. Effective use of workforce planning tools to match jobs and people will be critical. Darwinbox's platform is designed to help you easily access employee data and intelligent record-keeping to complement all your workforce planning and strategy needs.
Looking Ahead
Traditional approaches to talent management will not meet employee expectations of workplace experience. Adaptive and evolving talent strategies should put employees at the centre and create a technology-enabled, customised workplace experience. The talent strategy should be focussed on driving business results factoring in the business's operating environment, avoiding merely emphasising the effectiveness of the talent management processes. This will drive enhanced workforce performance, the attainment of business objectives, and an organisational environment of spirit and energy, all of this providing a differentiating competitive edge.
Darwinbox provides enterprises with a new-age mobile-first HRMS platform that helps enterprises attract, engage, and nurture their most important resource — the talent. Darwinbox is rich with AI-enabled deep-tech features such as intelligent CV shortlisting, advanced talent analytics, voicebot, etc., and is intuitive and easy to navigate. The mobile-first technology helps the remote workforce stay connected and align seamlessly with the organisation's business goals. It is no surprise that Darwinbox has been recognised as one of the most preferred HCM platforms in Asia by Gartner.