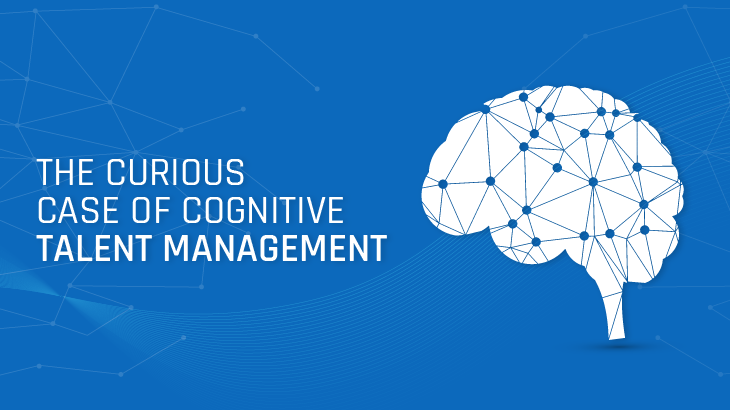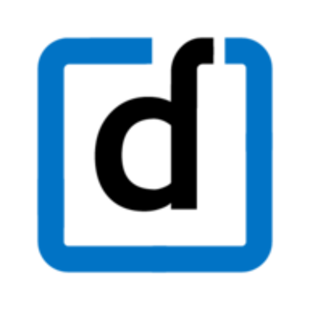 It goes without saying that talent is the most critical resource any business can ever own. And as a human resource manager, its acquisition, and timely recognition; ultimately leading to retention, promotion & development remains central to your scope of work. Hence, it is the creation of value, both qualitative and quantitative, on which your success and overall relevance to the ecosystem is evaluated. The need of the hour is to map the jobs to the strategic value they create, and take measures to make sure it is for the benefit of the enterprise.
Let us understand why.
To put it in the most simple terms, talent acquisition, retention, as well as management costs money. Therefore, it is imperative for the HR function to make sure that investment of any form yields a justified amount of return as soon as possible. Society for Human Resource Management - SHRM's Human Capital Benchmarking Report says that an average of $4,129 is the amount spent per hire by businesses worldwide. And then there is the amount of time and effort spent in order to put this money to work, which is not tangible and is often overlooked.
The idea is to be an asset:
Once quality talent is on board, the next obvious step is to manage it such that it becomes an asset rather than a liability to the organization right from day one. This is where talent management comes into the picture.
With automation and technology percolating rapidly into our lives, even at work, new-age HCM tools are proving to be a boon for HR managers when it comes to value generation through talent acquisition and management. Right from recruitment to talent management, here is a breakdown of all the touchpoints of tech intervention and subsequent value creation in the domain of human capital management:
Let's talk about the acquisition for starters:
We live in an era where frequent disruptions often cause measurable dents in the business framework. The biggest example we can consider here is the dawn of gig economy. Especially with the outbreak of COVID-19 virus and the wave of change that swept through workplaces in the last decade is no less than revolutionary. Today talent as a resource moves so rapidly between specializations, organizations, and industries that it is very important to make sure you are hiring right. Technology has played a significant role in this aspect lately. With the advent of intelligent Applicant Tracking Systems (ATS) powered by artificial intelligence, talent acquisition has improved in multiple ways.
Firstly, it helps you cut through the noise to see applicants that are most relevant to your job posting. With algorithms that map the requirements of the job description to the skills of a prospect, it is a huge time saver for HR managers who now can skip a majority of the CV parsing part and focus more on value generation.
At the same time, the platform you choose must have enough scope for configurability to differentiate borderline scenarios and accommodate multiple permutations in the process. For e.g., for a job that demands 12 years of experience and a certain number of skills, the software should be able to accommodate borderline cases where a candidate has 10+ years of relevant experience but promises to bring all the other relevant skills to the table. Here, by the virtue of its cognizance; the system should highlight these cases and alert the relevant stakeholder to intervene and act appropriately.
A good ATS also takes care of the interview schedule so that you don't have to constantly fret about scheduling and aligning your prospects' time with yours. A quality platform makes sure that this time management can be configured for the best fit and is taken care of without any errors or misses, thus allowing you to focus on the more strategic and value-oriented aspect of hiring, i.e., assessing culture fit.
All this is in sync with the philosophy that while the system can set a near-ideal pitch for value creation through your hiring process, it is your own judgment and analysis that helps you analyze whether a candidate is the best fit for your people and processes.
The additional value your ATS can bring to the process is making sure that enough data is recorded and processed efficiently and in real time to make sure that every decision in your hiring journey is supported through valid data points.
Now let's manage well, and scale up: Well begun is half done they say. So once the talent has been acquired, the focus immediately shifts to ensure a smooth transition of the new hire into your organization with effective onboarding followed by an ever better talent management.
In order to truly understand the value generated through measures adopted for talent management, we must go through the famous talent-to-value matrix popularized by McKinsey. The main role of this matrix is to categorize your workforce into a 9 grid box that looks like this: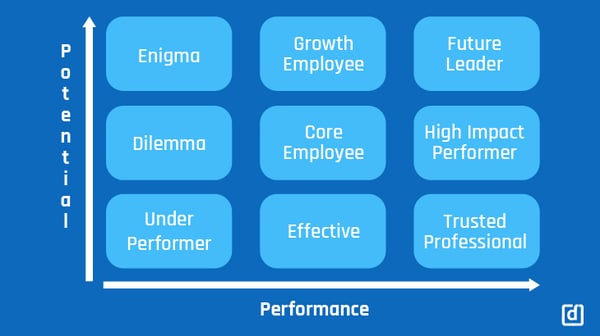 After a thorough analysis of your employees' performance supported by data gathered on your talent management system, this matrix helps you categorize your workforce into the nine boxes in the grid.
McKinsey's talent management matrix simplifies your job by helping you see where the scope of training, promotions, and termination lies within the company's demographics. It also indirectly influences succession planning and has a direct impact on charting out an employee's merit plan and career progression. With this matrix, you can be assured that your employee development methods are not out-of-the-blue and have a solid validity in terms of efficiency and value creation. But how does a Human Resource Management System (or an HRMS), fit into the picture here?
The role of the HRMS is to digitize the whole process, collect data efficiently, and make this information more consumable for the relevant stakeholders. It also makes the process of cascading organizational goals right to the individual employee much more easier, thereby allowing for individual accountability and ownership.
What will set a brilliant HRMS apart here will be its inherent ability to allow for multiple assessment and talent management policy structures within the organization. Additionally, in this age of the instant, the platform can only be relevant if it allows you to work instantly, and on mobile. Therefore, it is safe to say that in order to suit a generation that is mobile savvy and always on-the-go, your talent management system should also be the same. Organisations worldwide are choosing to following a more continuous approach rather than being aligned to the traditional methods of performance management.
This model empowers your employees to record and generate feedback along with other relevant data-driving parameters in real time which ultimately sums up to the value you aim to bring to your talent management process.
At Darwinbox, we aim to make the entire lifecycle of your employee as modern, relevant, and efficient as possible. Therefore, our end-to-end, new age platform is built with a special emphasis on scalability, adoption and value creation through impact that is highly targeted and strategic in nature. Schedule a demo with us today to learn more about our platform that is basically revolutionizing the way people get, keep, and grow their talent pool.