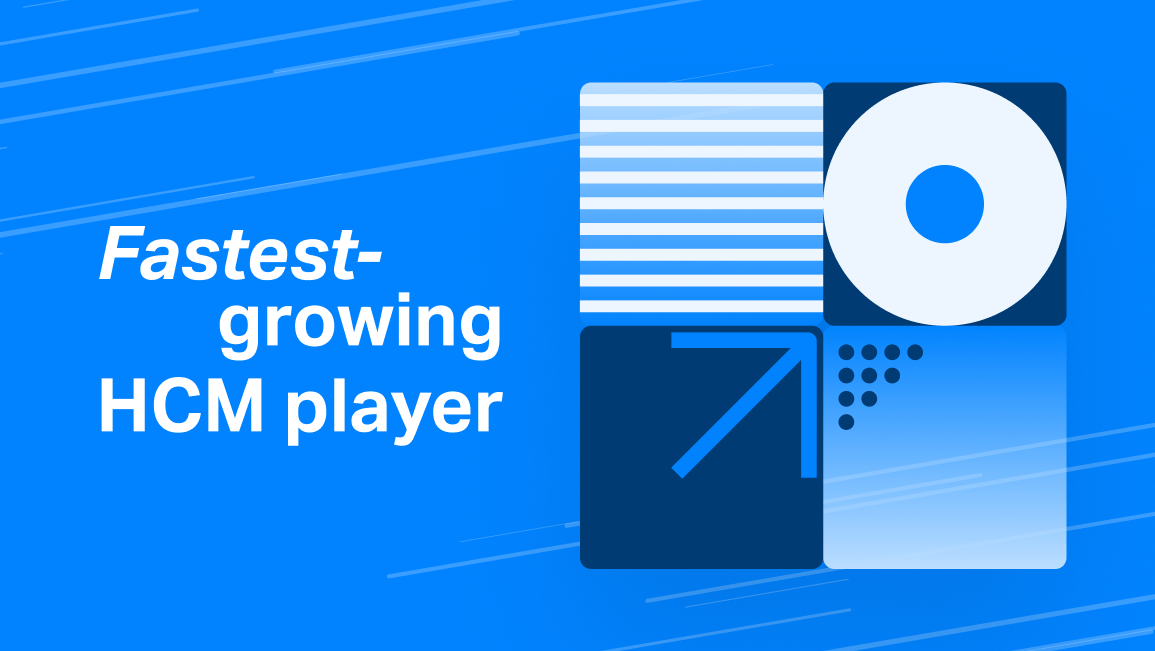 Darwinbox is the fastest-growing HCM player in 2022, demonstrating higher advancement in position than any other player across the globe. Darwinbox has been rated highly for its technology, innovation, and value for money, relative to other vendors.
We, at Darwinbox, are delighted and truly humbled to announce that we have once again been recognized on the Gartner® Magic Quadrant™ for Cloud HCM Suites for 1,000+ Employee Enterprises. Gartner's Magic Quadrant methodology evaluates vendors' completeness of vision and ability to execute, and their 'Critical Capabilities' report focuses on functional fit and geographic suitability.
In the mature cloud HCM market, we take this recognition from Gartner as a commendation for our efforts to evolve continually. Analysts and customers look for and value innovation and futuristic thinking, and have appreciated our efforts to provide our customers with next-gen HCM functionalities.
This comes just weeks after another valuable recognition, where Darwinbox was rated as the top Customers' Choice Cloud HCM Suite for 1,000+ Employee Enterprises in 2022 by the Gartner Peer Insights "Voice of the Customer" (VoC) report. We are truly honored and grateful for the validation we've received from customers and analysts.
We would like to express our gratitude to our customers for supporting us and joining us on every milestone. It is because of our customers' and partners' cooperation, feedback, and faith in us that we continue to push boundaries and do everything in our power to build top-notch products for you.
"Rated highly for its technology, innovation, and value for money, relative to other vendors." - Gartner
Building the Next-Gen HCM
Analysts were looking for innovations in employee experience and talent management, among the things that are top of mind for HR professionals worldwide. Darwinbox has delivered innovative features in each of these categories, and we've been recognized by Gartner for our efforts.
Here's what we have been working on and building for you over the last year:
Employee Experience (EX) Innovations
The role of HR has changed dramatically over the last few years, and one of the most significant changes has to do with employee experience. Employees seek richer, more personalized experiences, and organizations are investing time and resources to ensure exceptional experiences are delivered to all employees.
Our team swiftly adapted to this change to launch features such as Employee Trails, a completely no-code, configurable workflow engine to curate and personalize the employee journey. The ability to deliver good EX and drive impact is directly proportional to adoption and engagement metrics on the platform. We are seeing adoption rates between 70% and 90% across all client implementations.
"Darwinbox delivers robust features that support the employee experience; high points include Trails for employee workflows and native employee surveying capabilities." - Gartner
Darwinbox also has a native survey vertical that provides HR professionals with the ability to design and conduct surveys. It comes with an intuitive drag-and-drop interface and allows extensive flexibility around the kind of surveys, the frequency of deployment, anonymity, scoring, etc. A survey analyzer is included in the capabilities.
Darwinbox has also seen large-scale adoption of another native product, Vibe, an internal social networking platform built to enhance employee engagement. 1.5 million users who use Darwinbox spend an average of 2 minutes and 10 seconds on the Vibe platform every day.
Expansion in Talent Management & Skills Ontology
We're working in a highly competitive talent market, where power dynamics have shifted, and employer requirements have evolved drastically. Darwinbox's skill-based talent management suite has been built to enable employers to unlock their talent potential and prepare for the evolving world of work.
We've expanded on the philosophy of putting skills at the center of talent management and have developed our native skills ontology that covers over 30,000 skills contextualized to 38 industries.
New Reporting & Analytics Tool
Gartner analysts highlighted HR data reporting, analytics, and AI-enabled decision support and planning capabilities among the offerings that are high on the list of priorities used to differentiate between HCM suite providers. Darwinbox's all-in-one reporting and analytics tool Atlas hit the market this year, to help organizations navigate the sea of data and find unique, actionable, data-driven insights.
A Partnership With Compport
We forged a strategic partnership with Compport to strengthen our compensation management offerings. The tool plugs into the Darwinbox platform to enable HR administrators to handle compensation, increments, and benefits planning within the Darwinbox ecosystem. With the partnership, we are able to deliver capabilities in everything from performance management to compensation planning to payroll, within the same ecosystem. Darwinbox is the only Indian player to offer such capabilities across the entire value chain.
Business Model & Maturity
The last year has been one of healthy growth for Darwinbox. Our customer base has grown rapidly, and our presence has expanded to over 100 countries. Our partner ecosystem has strengthened significantly and now includes EY, KPMG, Deloitte, Mercer, AON, and several others. Our leadership team and Board have broadened to include the CHRO of Netflix as an advisory board member, and senior executives from Salesforce, Microsoft, EY, and others.
Our product design team has been working steadfastly to ensure administrators and end-users experience a simple, intuitive, frictionless interface while on the Darwinbox platform. All our offerings are designed based on our foundational design principles – inclusive, insightful, engaging, and easy-to-use – and are intended to be used as efficiently and easily on mobile devices as on desktop/laptop computers.
"Darwinbox is becoming a high-performing midsize vendor." - Gartner
From fortifying our product to augmenting our business model, we at Darwinbox are doing everything it takes to enable organizations to empower their employees and shape the future of HR technology.
Thank you for supporting us through this journey and growing with us as we explore the future of work!