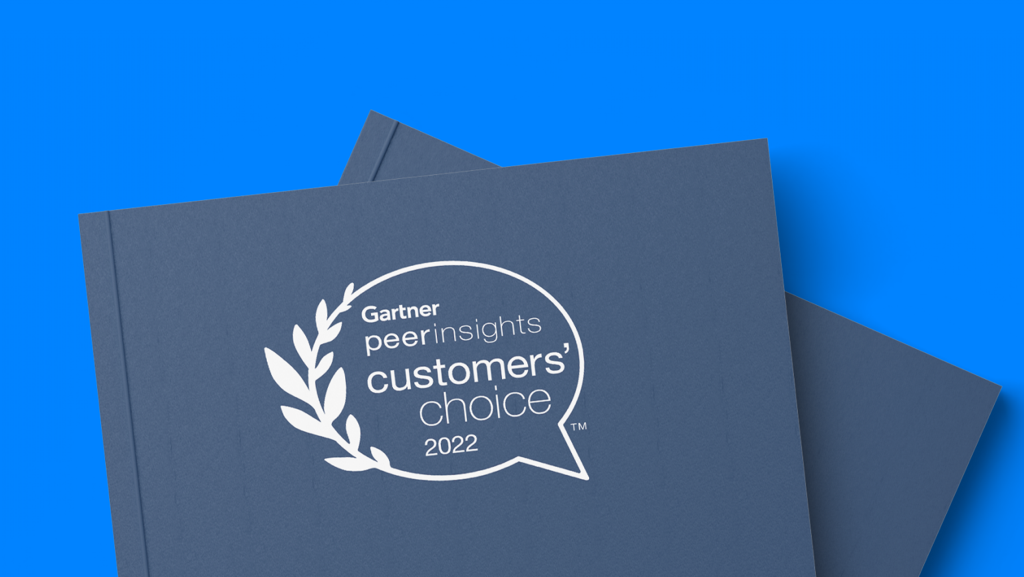 Darwinbox has been rated as the top Customers' Choice Cloud HCM Suite for 1,000+ Employee Enterprises in 2022 by the Gartner Peer Insights "Voice of the Customer" (VoC) report. Darwinbox received a score of 4.7 out of 5, the highest rating on Gartner Peer Insights, ahead of established vendors such as Oracle, SAP, and Workday.
Darwinbox was started with the vision of making enterprise tech more consumable. We wanted to bridge the gap between the experience the end user enjoys on consumer-grade apps vis-à-vis the one on enterprise applications. Over the years, the way we have scaled, the modules and functionalities we built, and the way our processes have evolved are guided by and rooted in the same ideology.
We truly believe that the love, admiration, and accolades we are garnering are a result of this very commitment. Be it our debut on Gartner's Magic Quadrant in 2021 , the unicorn status in January 2022 – for us, it is all a testament to our commitment to the user.
We couldn't be happier to tell you about the latest addition to the series of humbling and happy chapters of our journey!
We were recognized as the Customers' Choice in the 2022 Gartner Peer Insights 'Voice of the Customer': Cloud HCM Suites for 1,000+ Employee Enterprises. A big, big win!
Why?
Because this recognition comes from the most important stakeholder in the room – our customers. Close to 200 customers from various geographies and industries provided feedback about us over 18 months to make this happen. Gartner Peer Insights is a customer review and ratings platform for enterprise software and services decision-makers, and the reviews you see go through a strict validation and moderation process to ensure authenticity.
We secured a score of 4.7 out of 5, the highest rating on Gartner Peer Insights, ahead of established vendors such as Oracle, SAP, and Workday.
Some of the feedback in the Gartner report affirmed our solution's 'out-of-the-box' capabilities, such as the AI-powered 'Voicebot' as well as its 'user friendliness' and 'simple implementation'.
What Else Does This Recognition Entail?
Our customers have demonstrated 96% willingness to recommend us to peers.

99% of our ratings on Gartner Peer Insights are 4 stars and above.

We currently have the highest rating of 4.7 on the Gartner Peer Insights platform.

Our platform has been recognized as the only Customers' Choice platform for large enterprises.
What Forms the Basis of This Recognition?
There are 4 major pillars of evaluation for the coveted Customers' Choice recognition. These provide a holistic picture of the product capabilities and of the process of bringing the platform to customers and end-users:
End-to-end. Open. ROI-Focused. (4.7/5)
Our end-to-end HCM suite is designed to deliver value across the lifecycle. No more silos, no more roadblocks to your organization's success! The platform's capabilities and extensibility make it possible to connect with almost any other system of record/insight in the organization.
Honest. Value-driven. Customer-Centric. (4.6/5)
Our consultative sales process via a network of in-house as well as reputed consulting partners is focused on full transparency and our commitment at each step. Right from the first call to the final implementation, we strive to maintain full transparency about features and timelines to maximize the value of your Darwinbox experience.
Swift. Consultative. Managed. (4.6/5)
With one of the fastest enterprises go-live timelines in the market, Darwinbox not only guarantees faster value realization; the process is designed to simplify change management and migration. Our implementation philosophy drives inspiration from the larger customer success narrative of InflexionTM – one where we place the user at the center of everything we do.
In-house. Multi-channel. Always On. (4.7/5)
Post-sales support and value realization have always been our north star. For us, the moment we hand over the platform to a customer is not the end, but the beginning of our journey together. We provide support through multiple channels like a chatbot, FAQs, Ask Darwin, etc. This is soon to be extended to our brand-new community portal – Darwinbox Changemakers!
A Moment of Delight
We're humbled and grateful for this recognition and are committed to achieving even greater milestones with you and for you. Once again, a huge shoutout to our customers! We absolutely could not do this without you. Thank you for being such wonderful supporters of our mission.
If you have any questions about anything or if you'd just like to say Hi, please drop an email to founders@darwinbox.com. If you'd like to learn more about our product, schedule a demo!