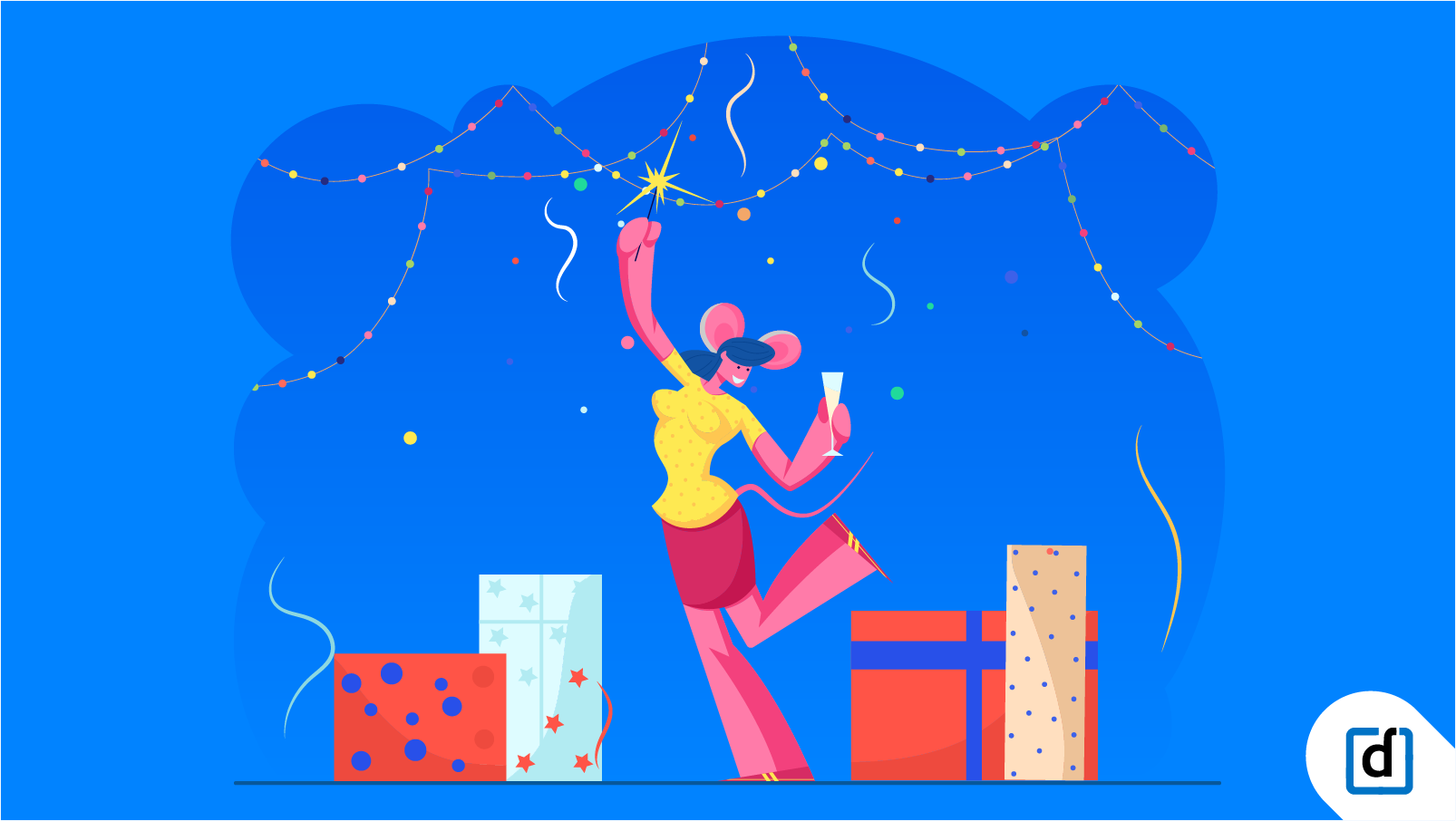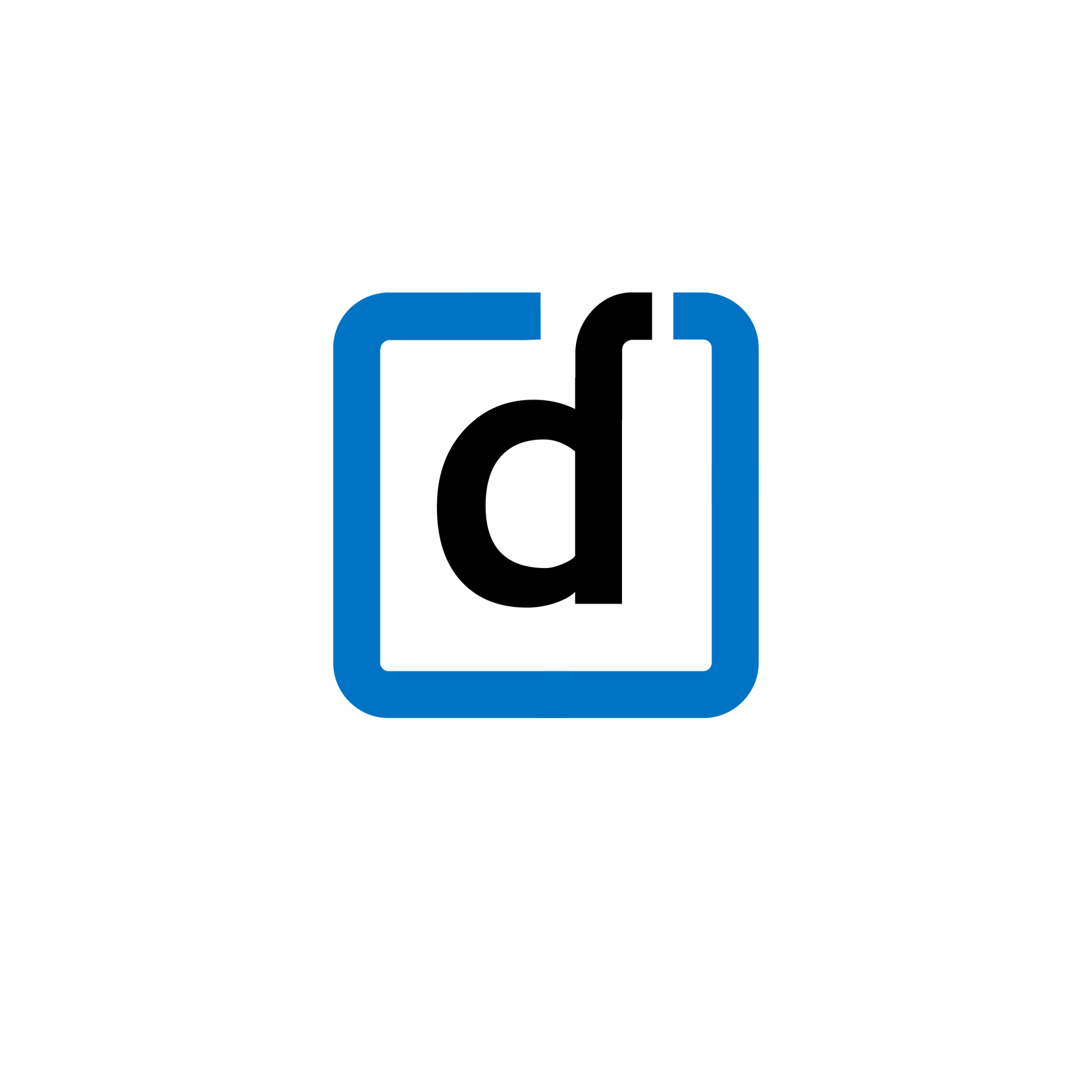 Diwali is a celebration of lights, traditionally celebrated after the harvest. This is considered the biggest holiday in India. Its festivities are a treat, sweet and crackling, for those of Indian origin and those who enjoy Indian culture.
Due to the pandemic, the last couple of years have been difficult for everyone. Diwali is the perfect time for you to show your employees that you appreciate their effort, and foster a culture of employee engagement. It is a great time to show employees how much they mean to you by giving them great gifts or even a bonus.
About Diwali
There are five auspicious days observed during Diwali:
The first day is akin to spring cleaning, and homes are cleaned up and made spic and span. Many families buy gold ornaments and household utensils.
On the second day, oil-filled clay lamps are lit and placed around homes to ward off the darkness symbolically. It is common to see Rangoli (beautiful patterns drawn in coloured sand and made of various materials) as a central feature of all the decorations.
The third day is for prayer and family gatherings, and more delicious meals.
The fourth day is the turn of the New Year, and it is common to give gifts to family and friends.
On the fifth day, a ritual visit is carried out by brothers to the houses of their married sisters. The brothers are often welcomed with wonderful meals and sweets.
List of Best Diwali gifts for employees
Holiday Vouchers
This one can be a little budget-heavy. But there are many travel companies out there that can custom design a package and are willing to give bulk discounts. Your deserving employees should get a break once every so often, and holiday vouchers to exotic destinations are a great way to show them how much you value them.
It isn't often that hard-working mid-level employees go out of their way to plan a holiday to an exotic location. You'll find that they come back happier than ever and more willing to put in their effort.
Surprise Baggies
Little bags filled with assorted goodies are a great gift to surprise employees. Mixing a bunch of goodies improves the chances of employees finding something they will like and use in the bag.
Bonus
If your team has been working themselves into a fit, a bonus will be a pleasant surprise. Especially during the Diwali holidays, a little extra cash to spend on the family and functions goes a long way.
Dry Fruits & Nuts
Dry fruits and nuts are healthy and full of nutritional value. In the retail market, they can be expensive. However, if you buy in bulk, you will get decent discounts and be able to offer your employees some healthy treats.
Assorted Cookies
On the other end of the health spectrum are assorted cookies. While there are a host of healthy options, who doesn't want a few sweet crumbly, buttery cookies every so often.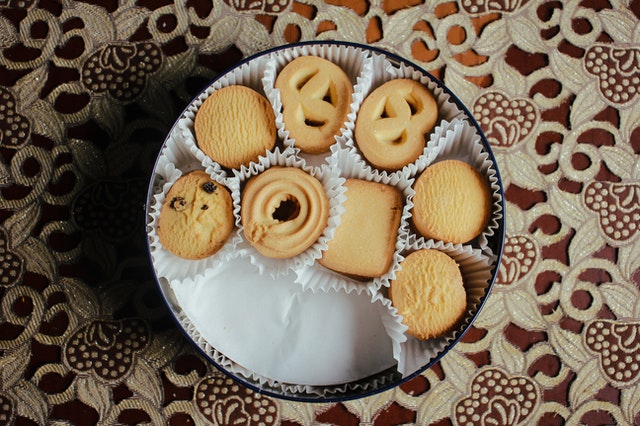 Personalized Mugs
Personalized mugs are a great way for your employees to remember that they mean something to the organisation. Unlike food and snacks, they last a long time too.
A mug with a swanky company logo and the employees' name printed on it is a great gift. If you want to go a little further, add a custom message from the HR department or the boss.
Stationery
With the world becoming ever more reliant on technology, stationery isn't as in use as it once was. However, a nice pen and notepad with the company logo on it is a gift that your employees will treasure.
T-shirts
T-shirts are a great inexpensive way to give your employees something they can use. Now, don't skimp and go in for the cheapest option. It's Diwali, a smart-looking t-shirt of decent quality should be your choice.
Plus, they double up as moving adverts, wherever your employees go. You don't want them stuffed in a cupboard and forgotten about, or even worse, your employees seen in a cheap t-shirt with your company logo on it.
Plants
The world could always use a little more green, and plants can be inexpensive gifts that employees can cherish for years to come. If you have a large number of employees, buy a variety of plants and flowers and let employees choose which one they will nurture.
Letting them keep plants in the office is also a great idea. It adds some life to the office and can be soothing for workers.
Home Décor
Home décor seldom goes unappreciated. Whether it is a beautiful vase or a small decorated wooden box, it reminds employees of the gesture every time they see it.
Crockery
Good crockery can be a little on the expensive side, but it lasts a long time and puts a smile on an employee's face every time they use it.
Watch
A nice watch is a gift that cannot go unappreciated. While there is the element of cost, it is something an employee will likely wear on their person for life—a memory of working for your organisation that travels with them, wherever they go.
Again, don't go for this option unless you are willing to splurge on your employees a little bit. Giving them a watch that isn't of great quality will probably end up with it being used as a child's plaything.
Pen
Stationery has been mentioned on this list. However, a good signing pen that an employee can wear on their breast pocket or whip out of their purse does come with a sense of pride.
It can be a great thing to show future employees when an employee who has been working for the organisation for fifteen years is signing their promotion or recommendation letters. Wouldn't that be a nice little story?
Creative Art
There is art that can be appreciated, and there is art that is meant to be appreciated. If you acknowledge your employees' hard work with a piece of timeless art, they will undoubtedly hang it up in a place of reverence.
You could even get a caricature artist to come in and make fun portraits of team members.
Ethnic

Attire
No Indian holiday is complete without some ethnic attire, contributing to the feeling of joy and happiness with a good piece of clothing that screams India is a great way to bring in the spirit of Diwali.
Scented

Candles
Scented candles can be relaxing and help calm stressed-out employees. Diwali being a festival of lights, some pretty candles wouldn't go to waste.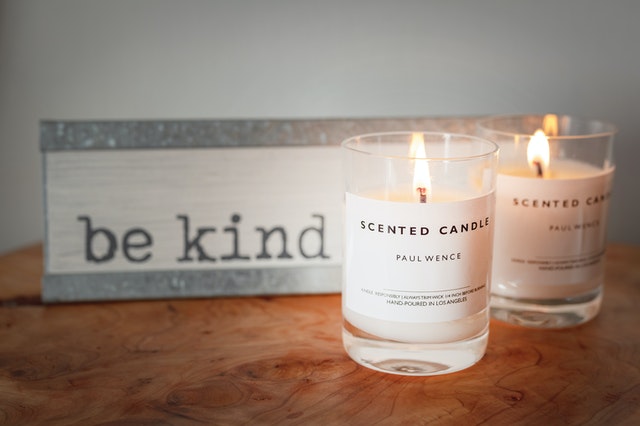 Boutique

Chocolates
Once again, the sweet tooth calls. Although it has been mentioned many times in this piece, it must be stressed. Give them a nice little box of good-quality chocolates that can be shared with family and friends.
There is nothing worse than expectantly unwrapping a bar of chocolate, taking a bite and then promptly wanting to spit it out.
Furniture
This could turn out expensive for very large organisations, but if you are a small business and have your employees working from home, it is nice to give them a good work chair or even a beanbag to make work from home a little more comfortable.
Employees lounging on their beds are likely to be less productive than those sitting in an office chair with good lumbar support.
Photo Frames
Memories are always cherished, and a photo frame is an excellent gift for the auspicious Diwali holiday. There are bound to be some new memories made that your employees would want to cherish.
Digital Photo Frames with Memories
Digital photo frames, much like conventional ones, are great too, go a step further and send your employees a collection of great pictures of them and their team at the workplace or different work events.
Gift

Cards
These are some of the most popular and appreciated gifts a company can give to an employee. You are giving them the choice of selecting gifts for themselves.
There are likely a few online merchants willing to give great offers to your company and employees. It is always nice to see employees sharing things they have.
Entertainment

Subscriptions
When purchased in bulk, these can also be quite cost-effective. They are a perfect way for employees to sit back and relax after a hard day's work.
It doesn't even have to be a premium movie or TV show service; it can be something as simple as a music subscription.
Online Courses
Yes, employees will appreciate this. There are a host of educational course providers that have huge discounts for group subscriptions. Not only does an employee get to pursue their education, but the company also gets a more skilled worker at their disposal.
This is ideal for entry-level and mid-level employees as it could help a company build a great succession plan around them.
Free Study Passes
This may sound counter-intuitive, however letting higher management professionals take a few months off work to focus on their education is a smart plan. They end up coming back with new skills and a refreshed zest for work.
This may not be practical for all workers at the same time. A phased department-wise program could work wonders.
Extra Days Off
There may be a few HR managers and workforce management professionals raising their brow at this one. Giving employees a couple of extra days off is a great way to get the work stress off their shoulders and ensures they don't burn out.
Of course, you don't have to give every employee four days off simultaneously; this can also be scheduled to fit into the organisation's production needs.
Benefits for the Family
Health insurance options or wellness programs accessible by an employee's family are a smart way to give a little bit back to your hard-working labour force. Especially with the current world events, taking a little stress off hospital bills can be a boon.
E-Books / Books
Departing knowledge is always a good thing, irrespective of the occasion. E-books and books are a good way to get employees up-skilled and develop insight. Great books related to the industries they work in or just great stories are good options.
Custom Water Bottles
Of course, hydration is important, and giving employees water bottles with the company name printed on them along with their names is a great way to encourage drinking water.
This is also a gift that they can use in their daily lives, and there aren't any reasons not to do this.
Electronic Devices
While this can be a little cost-intensive, every single person's life meshes with technology at every level in today's world. A mobile device that they can use in their daily lives or even ones that can make their jobs easier is a gift that anyone would be happy to get.
Mini-Aquariums/Terrariums
These are neat little gifts and are great for employees to keep around the workplace. Research shows that caring for a pet can make humans more productive and less prone to stress. The same goes for caring for plants.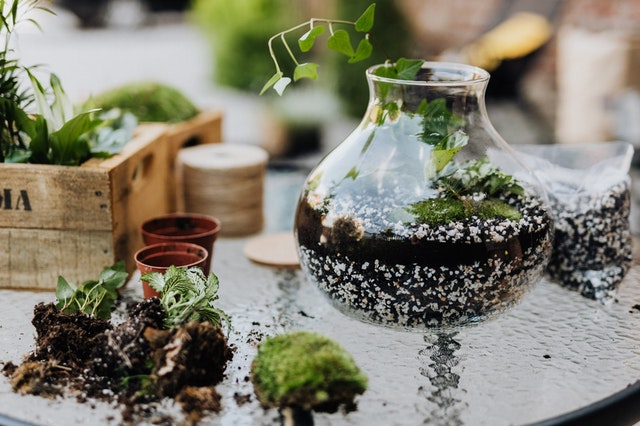 Lights for Diwali
The festival of lights is incomplete without some lighting decorations. This can help employees save on their annual decorations budget or simply add a little more brightness to their holidays.
Laptop bags
Laptop bags are surprisingly neglected utilitarian items. Rarely does someone go in to buy a new laptop bag unless they are also buying a brand new laptop.
There are some swanky bags out there that come with amazing features that could come in handy for daily commuters.
Travel vouchers
Travel vouchers or discount vouchers for travel are a smart way to encourage your employees to travel a little on their days off. Getting out of the daily routine and into new surroundings keeps minds active and snaps people out of the monotony of the daily grind.
Bluetooth speakers
Music is as essential a part of any celebration as lights are. A good set of portable Bluetooth speakers are something that employees can use during a Diwali function or just when they are just chilling with their friends.
Music is another great source of relaxation. A relaxed employee can take on more pressure to further their own and the business's goals.
Make a wish come true
This one may not be practical if an employee's wish is to go to the moon. If there are a few in your workplace who haven't been somewhere or haven't experienced something, make it happen for them.
If you have employees that have had a tough time during the worldwide pandemic, flying their family that they haven't seen in months can be an extra special gift that will not be forgotten.
Power banks
Another one that is useful to everyone is a power bank. With 99 per cent of your workforce likely owners of some sort of mobile device, a good power bank can be a blessing, especially when remote work is going on and with unpredictable weather causing power outages.
Candle Stands
A nice candle stand that can be used year after year is a great reminder of a token of appreciation. Especially in India, a candle stand gifted by an employer is likely to be lit with a special reverence every year.
Custom tea coasters
Tea is a drink that is synonymous with India. A set of coasters to place drinks on will be cherished. Especially if your employee works from home and downs countless cups of coffee or tea, you can be assured that it will be a relief from cup stains for their significant other.
Selfie-sticks / Camera Stands
Selfie sticks / camera stands are a great tool that can be used by everyone. It used to be that they were for the self-obsessed lot, however, great group pictures and some great angles can result from using a selfie stick effectively.
Gaming Consoles
Gaming is a surprisingly great way of relieving stress, increasing camaraderie, and increasing the brain's activity levels.
A good gaming console can be a nice gift for employees of any age, even more so, if they have children at home.
With employees getting less time to bond with their families, family gaming time is a great way to get some quality family time.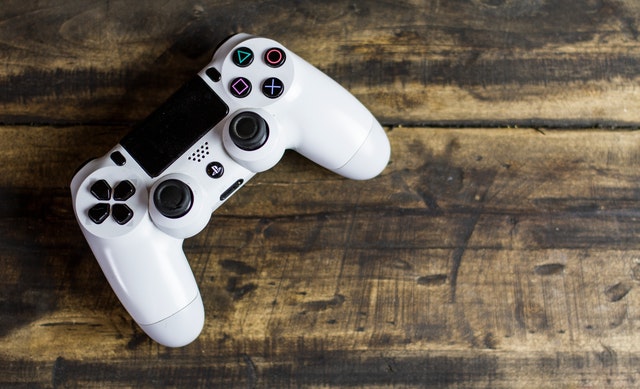 Portable projectors
There are numerous inexpensive portable projectors out there. It can be nice for the family to gather around on the weekend and watch a movie, especially since fewer people are venturing into movie theatres these days.
Barbecue
A good barbecue station, complete with a few recipes, is a great gift. Your employees will have more reason to invite each other over for braais and cookouts.
Carving knives
This kind of gift may appeal to the more creative lot. Carving is a soothing craft that many find rewarding. It doesn't take a special skill-set to carve simple things, and if they do get great at it, it'll help boost their creativity.
Great tools always make new hobbies easier to get used to.
Discount on services or products you provide
Well, this one may be the obvious choice for many companies, but don't do this if the service or product you provide won't significantly improve your employees' lives. It could be seen as a way of getting rid of old stock if they can't make use of it.
On the other hand, if you manufacture great laptops or plan vacations, these would be appreciated by any of your employees.
Custom Face Masks
This one makes the list due to the current world situation, one can only hope that this doesn't remain on a gift list too much longer. However, a set of comfortable, safe, approved for use, reusable face-masks can be a great gift.
If it is a nice set of masks, go ahead and put your logo on them too. Why miss the chance at free advertising.
Motorcycle Helmet
A bicycle or motorcycle helmet is a good gift. Especially if your employees are working in India, motorbikes are a very common method of commute. People rarely spend their hard-earned salary on good quality helmets, even though they should.
If the majority of your workforce comes to work on bikes, then get them good helmets. This will show them that you want them to remain safe at the workplace, and anywhere they go.
Beauty or Grooming Products
Good quality beauty and grooming products are always nice to receive. A little box with an assortment of products that can be shared by the family or for individuals is a thoughtful gift.
Jackets and Hoodies
Depending on the weather in the area your employees work, a good jacket or a nice custom hoodie is a good idea too. A gentle reminder, if you are going to put your company name on it, make sure the quality is good.
Art Supplies
Encouraging new hobbies or giving employees a chance to delve back into old hobbies can be nice. A nice set of art supplies would be a welcome gift. If the employee doesn't want to use it, there is bound to be someone close to them dying for a creative outlet.
Subscriptions to Educational Apps for Children
This one is sure to be appreciated, especially if your workforce is of Indian origin. Education has always been a priority for Indians. Access to top-notch educational apps for their children or their nieces and nephews is undoubtedly something that will be appreciated.
Especially since so many children have missed out on school and good quality education in recent times.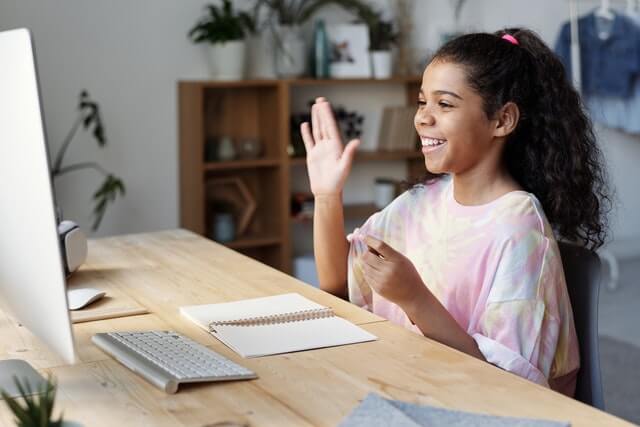 Conclusion
This can't be stressed enough, although it has been mentioned several different times throughout this list. If you are going to give someone something, make sure it is something you would use if it were gifted to you.
Good quality is always appreciated, and sending your employees run of the mill bought-around-the-corner chocolates does not send the right message.
Your employees need to feel that you have put thought and effort into the gifts you give them, so do exactly that. Make this holiday especially amazing with these kinds of great Diwali gifts for your employees.