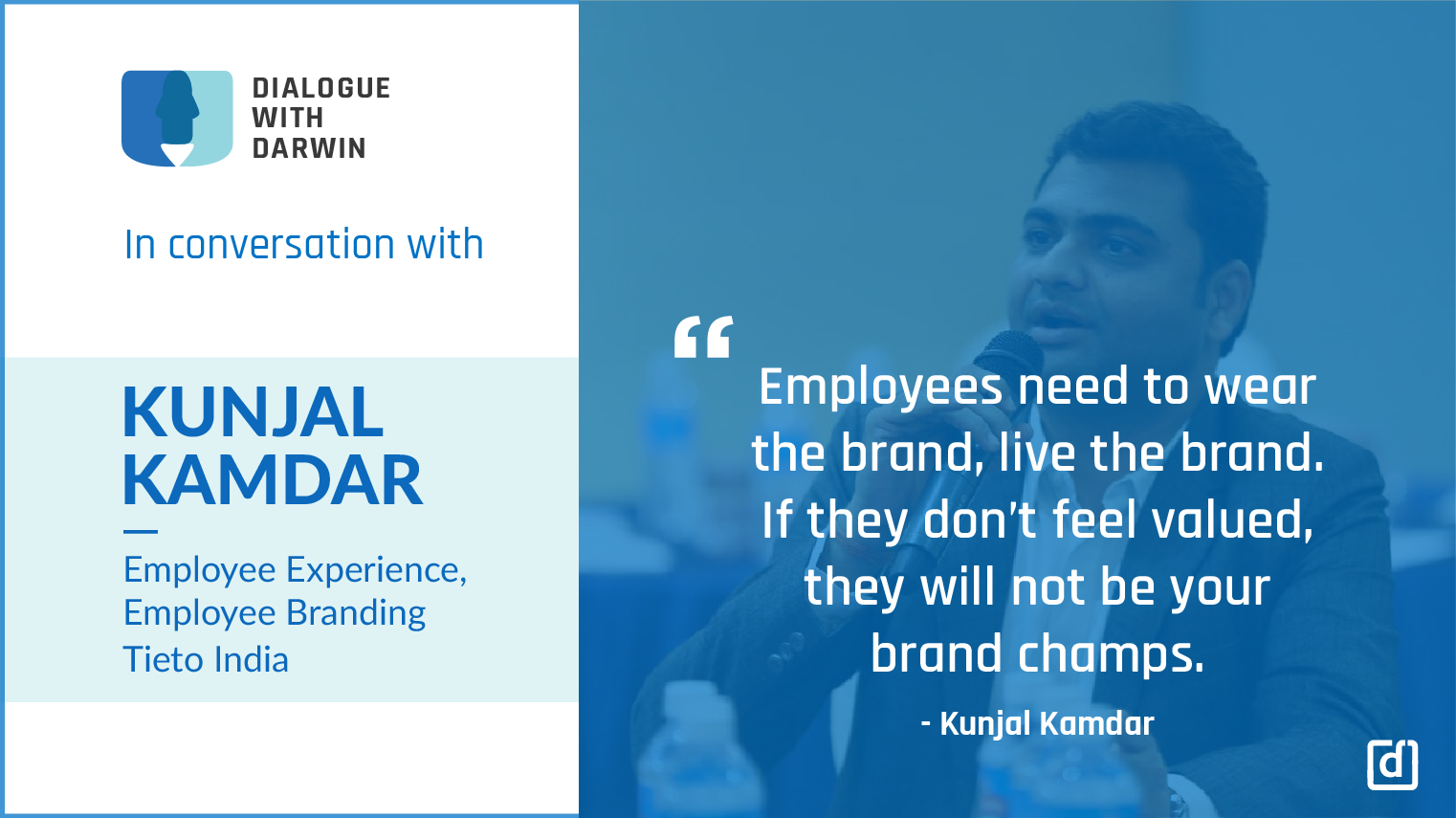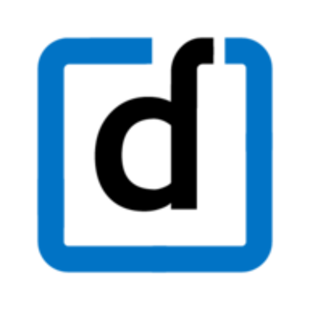 Empowering employees to publicise and promote your organization's brand can give you a clear edge in the war for talent.
The recent trends toward marketing employer brand and leveraging social recruiting have opened up the possibilities of expanding engagement with passive talent and allowing employees to become an essential part of the mix. Employee advocacy programs prompt a company's most trusted advocates — its employees — to share their stories over social channels, significantly expanding brand awareness and job opportunities, all while building the employee's personal brand.
Enlisting employees to advocate on behalf of the employer lends authenticity to recruitment marketing and expands the company's social presence.
Our interview today is with a senior HR Specialist-Employee branding, Tieto India,- Meet Mr. Kunjal Kamdar
Sharing some of his experiences on employee branding and advocacy, it's truly an honor to host Mr. Kunjal Kamdar in our Dialogue with Darwin expert interview series:
Given your experience in employer branding, advocacy, and social hiring, it will be great to hear your thoughts on below aspects.
As workplaces are getting rapidly populated by millennials (who are tech-savvy and are willing to share their experience on social), how can organisations rightly leverage this phenomenon towards positive employee advocacy?

Employee Advocacy is nothing by empowering your employees to promote companies brand. In order to have an effective Employee Advocacy program, employees need to have a sense of belongingness and trust towards the company.Companies have started to leverage various Employee Advocacy tools in the market. It helps in organizing and promoting the right content, with the help of employees. There is no doubt that great content drives more engagement and also helps employees to share posts, propose interesting articles and grow their network. In short, it's a win-win situation for both the parties

Do you see any inhibitions/resistance towards employee advocacy in any particular kind of organizations or employee groups?

The typical answer should be COST. But that may not be the reason for any inhibitions/resistance towards employee advocacy. It's more to do with the mindset of companies and employees. Both need to work towards leveraging Employee Advocacy.Companies need to work on creating content that is genuine and always keep employees at the center of these programs. On the other hand, employees need to wear the brand, live the brand. If they don't feel valued, they will not be your brand champs.

What are the few widely used HR policies or practices that promote employee advocacy?

Also, have you come across any unique practices that organizations should start adapting for employee advocacy?It all starts with building trust between companies and employees. Companies need to empower, guide and support employees in the journey of employee advocacy. Having a social media guideline policy is a good start. This is not a document that would or should discourage employees to leverage social media. But this must be a guideline that will help them use social media in a better way.It's great to see companies sharing success stories of employees via social channels. Social recognition always works. One of the best parts of Employee Advocacy tools is that it encourages employees to propose their content that can then be viewed and is shared by employees (Once approved).

Being someone who is widely influential on social media, what do you think is the biggest impact that social media has on hiring or employer branding today?

I consider myself as a curious student of the amazing social world out there. There was a time when social hiring was considered a myth, then came employer branding and now employee advocacy.One must never forget that all this is a continuous evolution that helps candidates and employees. They must always be at the center of this world. Candidates and employees are more mobile, more aware and have more information in hand.With one click you can find information about who is hiring, who will interview you, what is the rating of the company, who wants to hire you, what is the culture of the company, do they have a gym, pool and so on ☺ (Sounds interesting, right?)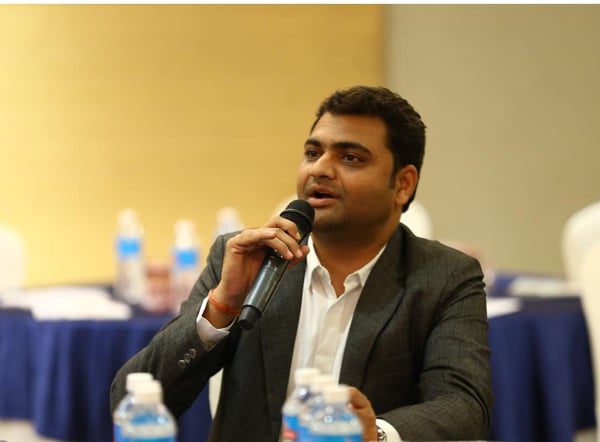 Here are few other questions to help us know you more as a leader and an individual.
What inspires you to excel in all that you do? Are there any mentors you look up to for inspiration and guidance?

There have been many mentors, right from my family, teachers, friends, my wife and all my bosses. But have one mentor that is always there 24/7 ☺ i.e the amazing world of 280 characters ☺. Earlier it was 140 characters, but still it's the best mentor I have. I hope you have guessed it by now.
What are the top 3 things in your checklist before you decide to join an organization?

Ideally, the answer depends on what stage of the career you are into. For me it has always been Manager first, then challenges that the company has to offer and last but not the least, what's the next challenge? ☺
What is one change you would like to make to the role of an HR Manager to significantly improve the strategic contribution to the overall organisation goals?

You might have heard this more than 10000++ times that HR needs to know the business. Well, if I had to change one thing, it would be – Human First approach, rest will fall in place.
In one word can you answer these rapid-fire questions?

One adjective for HR?
Future
One thing you can't stand?
HR Jargons
Your stress buster?
Writing & Reading Blogs
Your hangout at work?
Bean Bag
One advice to HR?
Human First, always ☺

Today we got to know some interesting facts in terms of HR which can also help you boost up your business from the expert – Kunjal Kamdar. Going forward there are many more specialists that we want to chat with. We will resume our discussion with another expert in our next post.

Until then, keep admiring the human in you !!