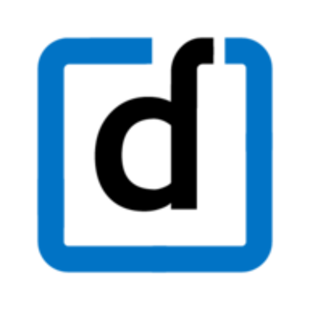 Employees form the foundation of an organization with their expertise and work. They are the richest resource and most important deciding factor of an enterprise's performance and overall growth.
There are some innovative and helpful tools that can achieve employee management in a profitable manner. What you should aim for, is a flat organization structure. A flat organization structure is one in which there is almost no gap between the management and the employees. When we take a tall organization structure has many levels of hierarchy in the management chain which reduces transparency in communication and information flow. A flat organization structure has been seen to work better by 20% of the time for companies, from a study conducted by Harvard.
Interesting Statistical Trends:
With the increase in the number of users at Darwinbox.com for employee engagement and other solutions. Some new trends can now be seen in these areas that have defined the latest trends for flat organizations.
The application of better recruitment and management principles through HRMS like application tracking system, performance management, and training developmental systems, have resulted in an easier flow of connectivity and increased rates of productive communication in companies by leaps and bounds.
These groundbreaking statistical analyses made by various companies and research studies show the true scenario of employee engagement in present times.
The majority of the employees who have not given any feedback are usually disengaged from their jobs and are not too productive that way.
The Harvard Business Review shows that employee engagement in a company will grow with easily accessible analytics for all.
Employee Engagement has risen from a mere 29% to 32% just in the last four years.
25% of the employees are usually highly engaged, while 40% of them remain moderately engaged and 24% of the workers feel the employers are taking less effort to retain them or in a way not engaged.
The statistics are majorly taken from non-flat organizations, which are not connecting the employees whereas in a flat organization, employee engagement is very straightforward and direct, an example is to create projects, which are practical opportunities for people to develop skills and often increase an individual's exposure to other parts of the business outside of their core role. They can do this by rotating high potential individuals throughout the business so that they gain cross-domain experience and organizational wide perspective. This not only increases retention but can often break down silos that may exist between departments. Other ways that can be utilized are to increase conversation among the employees by having an internal social network, where everyone can feel part of the organization by interacting with all the employees outside their department. There are many integrated platforms which have all of these and management tools to ameliorate the relationship between the employee & the organization.
Leadership experts Dr. Brad Shuck and Maryanne Honeycutt-Elliott have reached the following conclusion through years of study and research:
"Higher levels of engagement come from employees who work for a compassionate leader – one who is authentic, present, has a sense of dignity, holds others accountable, leads with integrity and shows empathy."
Thus a strong leadership by the management and easy access to it also defines the structure and form the employee management in a particular organization.