HRMS has been revolutionising organisational functions by taking a modern approach towards the complexities arising in Human Resource functions. The HR software is created by bringing in state-of-art information technology to the HR processes.
So, when do you need an HRMS?
There are several situations in which the choice between opting for an end-to-end HRMS or best-of-breed solution arises. When your HRs are swamped with manual payroll processing and want relief. When your organisation has grown to a stage where you need to automate your payroll functions. Or when your existing technology just isn't cutting it anymore.
HR Management System helps by automating tasks that are repetitive, time-consuming and prone to errors because of manual data entries. This frees up the organization's valuable resources: human, money and time while providing them with latest and error-free usable data. The Payroll function, unlike the other HR functions, has always been an important yet arduous task for the HR department.
Payroll Complexity
According to the Payroll Complexity Research of 2014 by NGA, key factors that add to payroll complexity are the management of employee and payroll data, the process of calculating the payable salary, declarations to the government and the impact of geography.
The results of the 2019 Global Payroll Complexity Index show that some of the biggest challenges of multinational organisations will be managing the growing volumes of employee data, adhering to data privacy regulations, and staying compliant in a world of unique employment and taxation compliance regulations across the globe.
Payroll Duties:
Seemingly mundane, payroll duties include many intricate activities. It includes deducting taxes, health insurance premiums, EPFs, gratuity and calculating the correct amount of tax payable to relevant government authorities. Additionally, the duties also include calculating the tax liability of the company as per Government and individual State Laws, calculating eligible deductions, medicare etc.
Missing a deadline while filing taxes or filing incorrect return details may cause legal implications for the organisation and the department involved, hence managing these tasks efficiently is of utmost importance.
Besides the above, the HR department has to ensure that the employees are paid their salaries correctly and timely. They also have to manage multiple media claims and other benefit plans. Managing leaves, disabilities etc. also fall under their working domain.
Lastly, they need to maintain and update the various employee records as per current tax laws.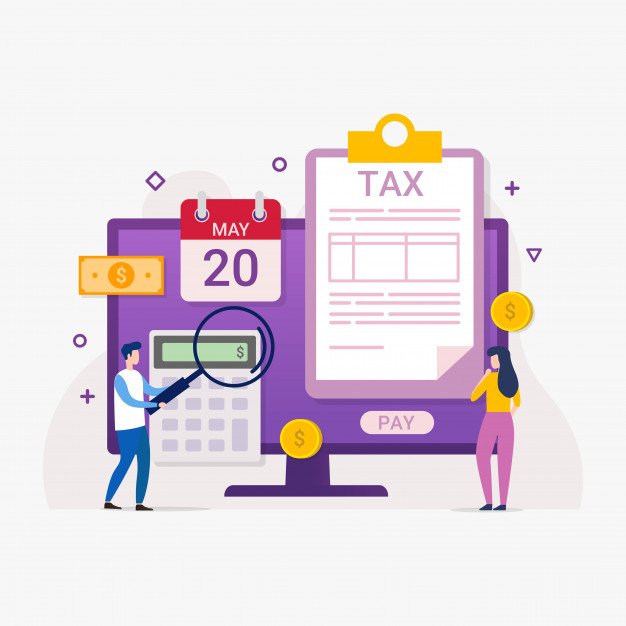 The Current Enterprise Tools
As per the current demand, existing enterprise tools are lagging behind in terms of quality of technology, usability, and scalability. As per a User Experience Survey, only 44% of HR employees have access to their current HR systems. Also, 33% of the HR department feel that their current HR system decreases productivity. Crucially, 80% of employees feel that their current HR applications are complex and slow.
How to eradicate payroll complexity?
Here are some steps that can help simplify the payroll process for your organisation:
Centralise your records - It is not a good practice to have employee data in different spreadsheets, forms or even manual registers. Employee data is most critical to an organisation and your HR shouldn't have to sift through innumerable sheets to process the payroll. Keeping a centralised record of all your data is not only an efficient system but also a great way to retrieve important information whenever you need them, quickly.
Sync your Payroll and HR systems - Having two separate systems for your HR functions and payroll processing can get very cumbersome. It would be a good idea to have your time, attendance and payroll on one system for running an efficient payroll process. It will help cut down on reporting times and data management as well, not to mention improve employee experience too.
Provide a seamless employee experience - According to Deloitte's Payroll Benchmarking Survey, approximately 60% of employees are leveraging self-service through mobile applications, performing tasks such as viewing their pay and managing their schedules. By digitalising the process, a lot of the payroll functions can become self-service for the employees, saving a lot of your payroll team's time.
Use technology to manage compliance better - Compliance management is one of the most critical functions of any payroll system. With changing compliance rules, it is imperative for organisations to use technology to automate tax calculations, rules etc to reduce errors and remain compliant.
Get on the cloud - By using real-time, cloud based services, you can increase productivity, reduce cycle times and overall achieve better performance.
Digitising your payroll system removes the possibility of human errors in the payroll process and prevents the departments spending innumerable hours calculating employee sign-ins, salaries, tax withholdings etc. The HRM systems are affordable and can be easily accessed through cloud. They eliminate the need for hiring a payroll specialist also. You can maintain greater control over your payroll functions and generate reports and backups as per requirement. HRMS resolves all the payroll and other administrative complexities that an organisation faces. Whether a small business or large, it is suitable across all scales.
With Darwinbox you can do all this and much more.
We are in the market to bridge this 'digital divide'.Our HRMS platform is built with a clear vision of scalability and intuitiveness. That addresses HR complexities with new age enterprise solutions. Our solutions combine the workflow with intelligent insights and smart interfaces.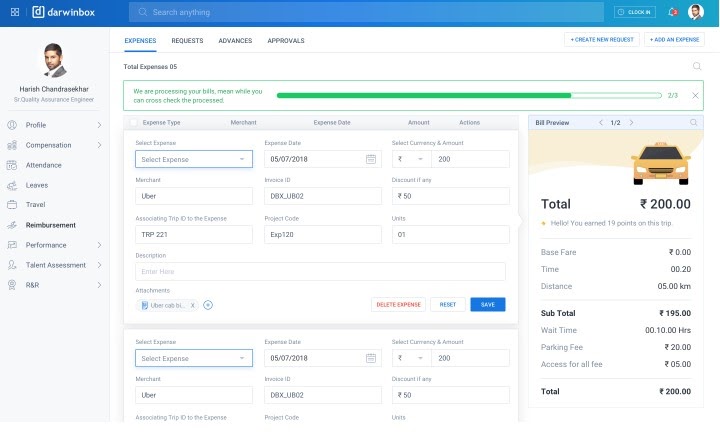 The Payroll System:
Darwinbox payroll software is used to manage the employee financial package. Simplify your payroll process with our integrated, accurate, scalable and secure payroll management system. With an option to choose between payroll as a product and as a managed service, you can perform all your payroll related functions in a few simple steps. Get automated inputs, generate statutory reports and analytics, file returns, do salary structure configuration, compliance management and much more without worrying about data leak. With a central locking system, clear audit trails and a highly configurable platform, businesses are leveraging our end-to-end payroll management system for efficiently running one the most critical functions of their organisation.
The payroll system also automatically updates the latest changes in the tax law and gives the department timely reminders regarding the filing of the various tax forms.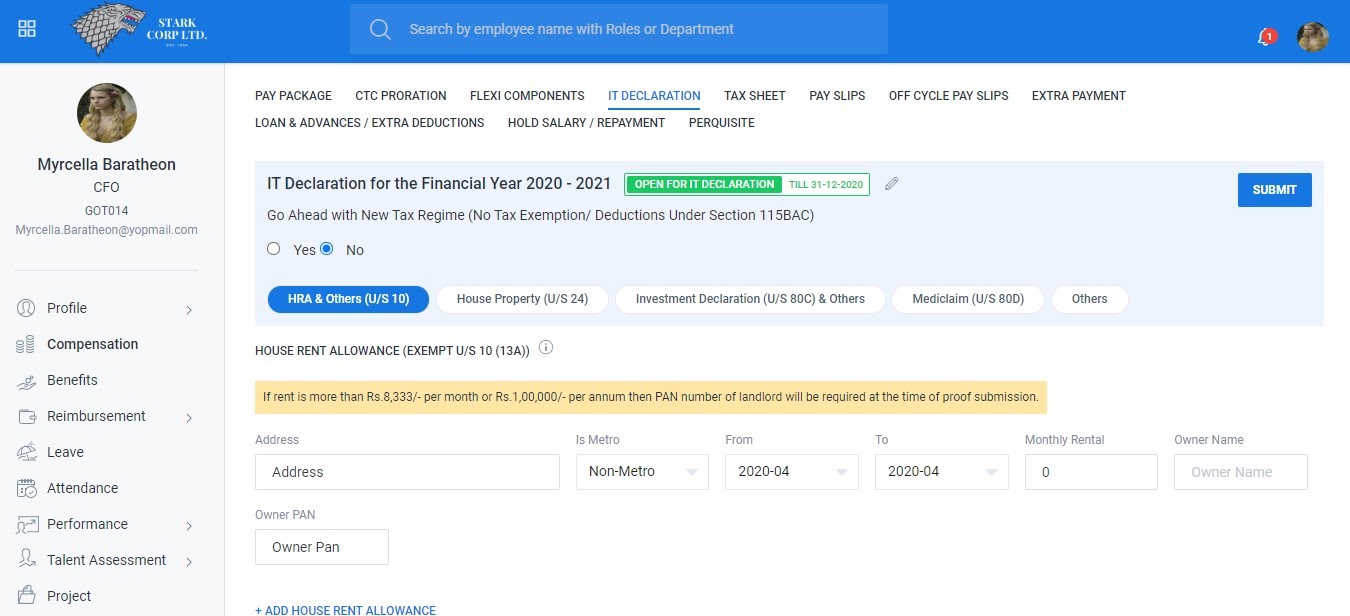 The HRM systems are affordable and can be easily accessed through cloud service. They eliminate the need for hiring a payroll specialist also. You can maintain greater control over your payroll functions and generate reports and backups as per requirement. An intelligent HRMS resolves all the HR payroll complexities that an organisation faces. Whether a small business or large, it is suitable across all scales. Having said that, are you someone interested in choosing the best payroll software for your organisation? Here is a Guidebook to Simplify your Payroll Buying Process.
Here's a list of top payroll processing services in Singapore that you can watch out for.