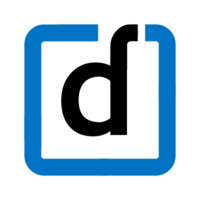 The pandemic has changed the world as we know it. It brought about uncertainty, fear, and anxiety at a global scale that will be hard to forget in years to come. But enough has been said about that now.
I am here to talk about the shining beacons of resilience and stories of transformations and I am proud to say that we have had a part to play in that. In the last 6 months since the first lockdown, Darwinbox has partnered with 100 enterprises and facilitated their implementation, all while working remotely.
In every one of those 100 implementations are stories of relentless determination, quick thinking, mind-blowing agility, and a genuine concern for our customers. But this fast century is not a one-sided glory. We were lucky to find equally resilient enterprises who were ready to take the big step of introducing change in these turbulent times and truly transform the experience for their employees.
It was a partnership of guts, grit, and determination between the heroes of Darwinbox and the 100 enterprises who worked together tirelessly and achieved this incredible milestone!
Implementations are all about coming together and working as a 'team' for a short period of time. When you're physically present, cohabitating a project room for long hours each day - there's a certain comfort, a relationship, a rhythm that gets built. But when the same thing has to happen remotely, those opportunities are lost and teams have to work harder to build a rapport.
Darwinbox's curated remote implementation methodology aims at ensuring every project stays on track for a successful roll-out. Some of its key highlights are:
Ensuring our teams have the right tools, connectivity, and well-defined workspaces while they operate remotely.

Building strong collaborative relationships with our clients and ensuring a high level of communication.

Effective project management approach to ensure transparent tracking of deliverables and corrective actions on a real-time basis.

Support mechanism for team members to handle personal / family medical exigencies and frequent informal engagements.

Supporting clients in driving internal communication and change management alongside tracking initial adoption until reaching optimal levels.
While in the remote mode with so many distributed teams, it may need a few extra phone calls to ensure communication and alignment, a few more meetings to replicate the readiness, translate and deliver on all the commitments that were discussed and ensure unanimous adoption. But is it impossible to accomplish when all of the stakeholders are not sitting together in a room? Not quite. With just one extra mile, this marathon can be won. Only, the glory is a lot greater now.