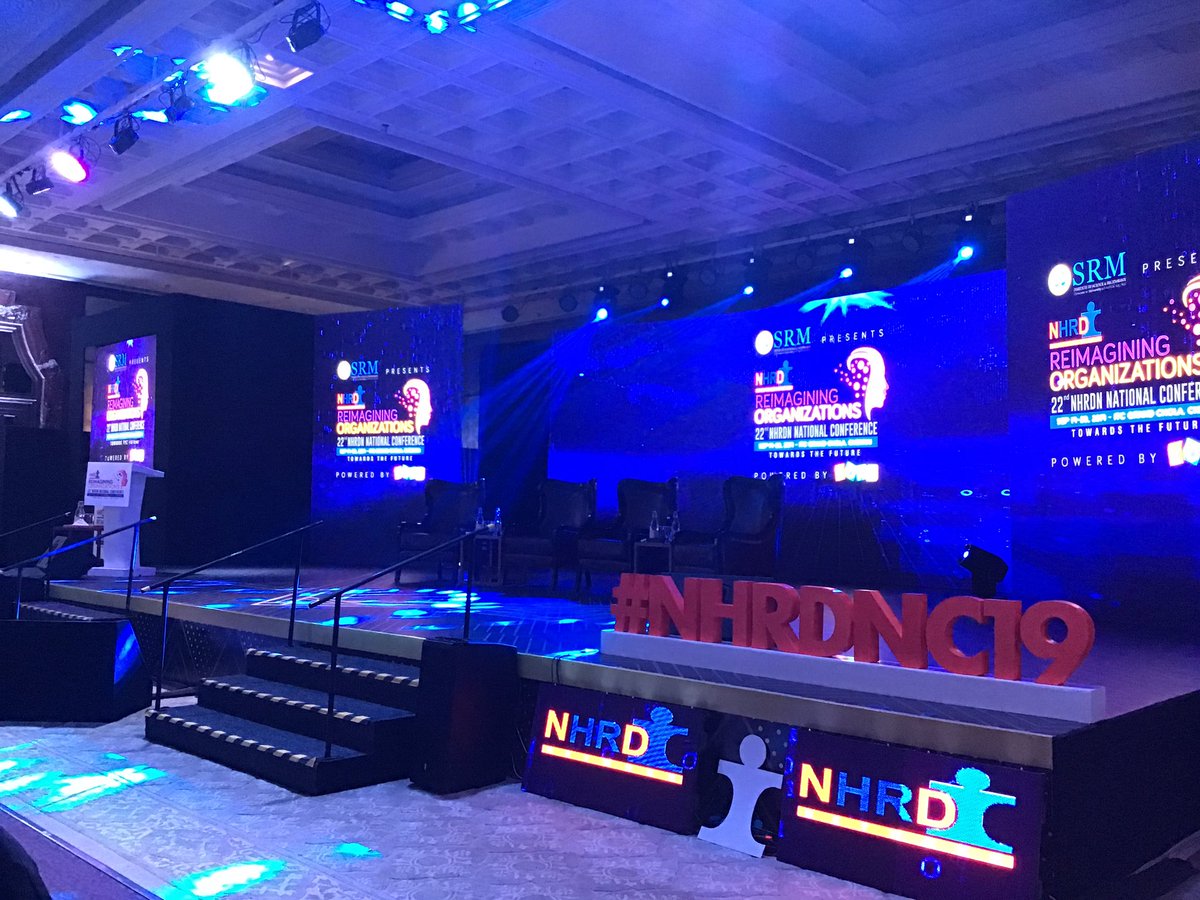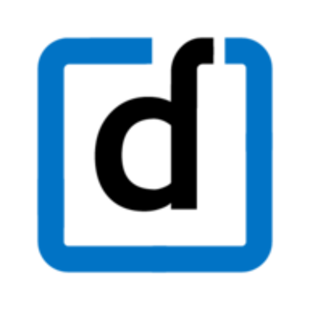 We attended the 22nd NHRD National Conference held on the 19th and 20th of September in Chennai, at the ITC Grand Chola, and are excited to share with you the highlights from some of the top sessions at the conference that you should definitely not miss.
Beyond the Digital Frontier: Mapping your Future
Speakers: Jayant Paleti, Co-founder, Darwinbox, Raj Raghavan, Senior Vice President & Head of Human Resource, Indigo, Gopinath S, Executive Director HR, ONGC, Muthukumar Thanu, CHRO, TAFE.
Highlights from the panel discussion:
Digitalization is the umbrella term for innovation through technology by which companies are trying to disrupt the business world.
Digitalization moves step by step, don't expect instant transformations.
The top three priorities for any CXO always include digitalization and using technology as a key business enabler.
Most organizations demand the ability to work with technology to be a core competency and get it tagged to every employee.
Furthermore, in a digitalized world where tech-savvy millennials constitute 80% of the workforce, organizations have no other option than going digital.
The current thinking process, in terms of digitization in the agri-business sector, has completely revolutionized the way farmers work.
40% of the farming community owns smartphones today.
Digitalization is adding value at the time of creation and consumption.
State of HR Tech in India
Speaker: Ester Martinez
Ester Martinez, CEO, PeopleMatters presented a report in her session on the 'State of HR Technology in 2019'. The study primarily focused on function-wise automation level, the impact of new-age HR Technology, and other HR tech investments.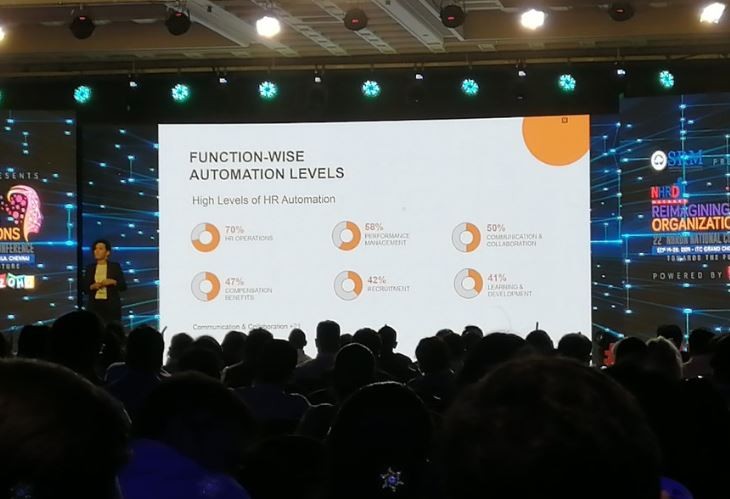 Highlights from the Session:
The Algorithmic, Augmentation, and Autonomy wave is going to drive the way HR steps into the future.
The trio: Velocity, multiplicity, and interconnectivity are fast changing the talent landscape and will open a large number of opportunities and challenges for HR in the coming years.
According to the 2019 report 'State of HR Technology India'by People Matters, only 23% of organizations have a formal program to upskill their HR teams on digital.
We especially loved this quote by Ester, "Accelerate Pace, Break Silos, Invest in Tech to be more Human, Anticipate."
Another key finding from the survey report, which we felt really made a mark, was about adopting HR Technologies not only to improve the efficiency and effectiveness of HR processes but to also empower employees at large. Today new-age HR technologies act as enablers, by providing global businesses with the tools and solutions needed to build an effective workforce.
HR On The Edge: Chaos and Stability
Speaker: Dr. Prof Wayne Brockbank
One of the most awaited sessions was on 'HR on the Edge: Chaos and Stability' by Dr. Prof Wayne Brockbank, Clinical Professor of Business, University of Michigan and Emeritus Principal.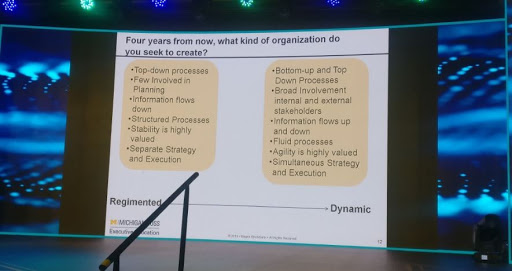 Highlights from the Session:
It's not about the Talent. It's about what you do with the Talent.
Teams build winning organizations, not individual contributions, and are the competitive advantage for any organization.
If HR and Leadership go in different ways, competition wins. It is therefore key for the two to be aligned.
While HR is internally focussed, it must focus externally to create differentiated value.
Organizations today need to be flexible and agile while keeping a pulse of multiple industries.
Organizations beat individuals by 4X in terms of impact and value creation.
"Four years from now, what kind of organization do you seek to create? Regimented or Dynamic?" This was an interesting question Prof. Wayne asked the audience, and it was no surprise that the majority of the audience hoped to create a Dynamic organization.
He then went on to end the session with a thought-provoking statement: "Your HR practices should be aligned to where your organization wants to go."
Speaker: MM Murugappan, Executive Chairman, Murugappa Group
As a fitting end to this fantastic conference, MM Murugappan (Executive Chairman, Murugappa Group) addressed the delegates at the valedictory function. In his speech, he focused on the opportunity to build the perfect company, rather than trying to find the perfect company.
Highlights from the Session:
It is human nature to resist change, and organizations (since they are led by humans) inevitably resist change as well. Recognizing that this is a natural reaction is vital.
Fulfillment is a right and is not a lottery. Quoting Simon Sinek on Fulfillment, he further added that it is not about how we do things, but rather about why we do things.
Making the customer feel great about using a product/service should be every employee's prime responsibility irrespective of their position in the company.
For more insights and updates, please click on the link: https://twitter.com/NhrdChennai