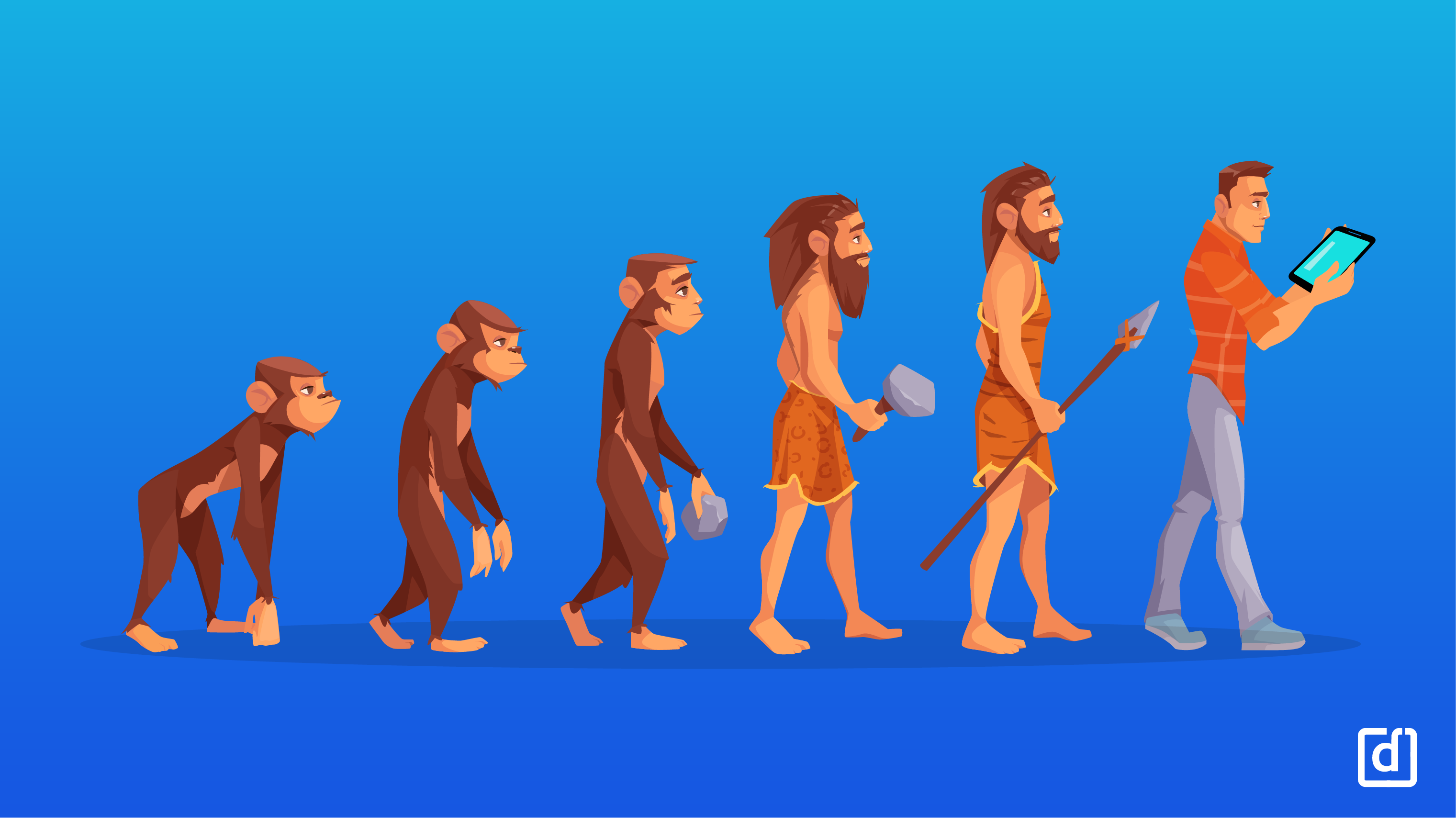 What is Digital Darwinism?
New technologies are constantly disrupting markets and changing the way people communicate, connect and work. This has given rise to Digital Darwinism, which refers to the phenomenon when technologies and consumer behaviours evolve faster than businesses can naturally adapt, thus driving the companies that fail to, to extinction.
How Can Companies Survive Digital Darwinism?
What companies like Amazon, Uber, Airbnb and WhatsApp all have in common is that they identified gaps, and used the opportunity to completely change the game in a market that ripe for disruption. On the other hand, companies like Netflix and Dyson recognised this disruption and reinvented themselves by setting out on new paths and acknowledging their need for a digital transformation.
In order to survive, organisations need to understand that digital transformations are no longer just an option, its do or die, and they need to start preparing not just for tomorrow but the unforeseeable future as well.
The Answer: Digital Transformation
The connectivity of evolving ecosystems, human-centred designs, real-time data intelligence and more, are all rapidly transforming our environment. Moreover, according to Moore's Law, this pace of digital transformation will only grow.
Kodak, Blockbuster and Polaroid, that were household names in the past, are only a few examples of the companies that failed to formulate or act on strategies to survive the era of digital disruption and transform themselves accordingly.
However it is important to realise that Digital Transformation - the answer to Digital Darwinism - cannot be achieved from implementing new technologies alone, but instead from transforming your organisation to take advantage of the new possibilities that new technology provides.
Threat or Opportunity?
Innovations are nothing but the result of human creativity fueled by the evolution of our habitats, that are now increasingly built around technology. Giants like Apple, Google and Facebook, which are known for their innovations, could not have existed without their employees.
Furthermore, customers will only love a company when its employees love it first. Employees are brand ambassadors, and disengaged employees can cause a drastic disruption to your business. A market charging behind the mantra 'adapt or die', sets the stage for a new era of leadership, people management & development, and HR digital transformations.
Therefore, the real opportunity in technology's disruption lies in understanding the changing behaviour, values and expectations of your employees and applying them to build quality teams and drive internal culture and innovation.
People Drive Digital Transformations:
HR and HR Technologies play a big role in helping organisations undergo a successful Digital Transformation. We've identified seven keys to success applicable for every organisation and sector:
1. Right Leadership: Change takes place at all levels, and having the right leaders in place who embrace new-age technology and are dedicated to upgrading the organisations 'hard-wiring', will greatly influence the success of your digital transformation initiatives.
2. Employee Engagement: Culture issues are said to be the chokehold of transformations. Several studies have linked Employee engagement to innovation, productivity and performance. Organisations need to engage employees so they remain committed to the organisation and business goals. Giants such as Google, Facebook, and Airbnb who have become synonymous with innovation, have invested continually in positively engaging their employees.
3. Automation: Investing in automation can also enable companies to refocus their people on more strategic aspects of a business rather than the transactional and repetitive pieces that are better done by an automated system. For example, several organisations are centralising their HR functions, thus allowing them to scale through self-service and freeing up the bandwidth of HR employees so they can focus their efforts on more important tasks.
4. Continuous Learning: Missing skills can prove to be fatal sooner or later. In today's times, with technologies and processes changing at the pace at which they are, employees need to develop a continuous learning mindset. What this means for organisations is to invest in learning and development tools for their employees, thus allowing them to keep refreshing their skills. This will also ensure their employees remain valuable assets to the company even in the future.
5. Smarter Processes: Facilitating processes such as Attendance through Geo Tagging or Facial Recognition, easy to use and intuitive HR tools, and Mobile applications are just some examples of how organisations can drive efficiency by facilitating processes in a smarter way.
6. Good Communications: Organisations need to move away from one-way communications, and adopt interactive platforms for their communications. Peer driven feedback, rewards and recognitions, and clarity on how an individual's goals influence the company's goals are important. They enable the mindset and behavioural changes that a digital transformation requires.
7. Planning Ahead: Organisations need to create year-on-year HR Technology Adoption Strategies that include Manpower planning or ERP platforms, apps, analytics, and a range of tools for AI, case management, and other solutions, to ensure they remain relevant and drive organisational performance through people performance.
While the benefits of being digital-first are clear, implementation can be difficult. Schedule a demo with Darwinbox, the new-age end-to-end HRMS platform, to understand how we can help your organisation achieve your HR digital transformation goals.