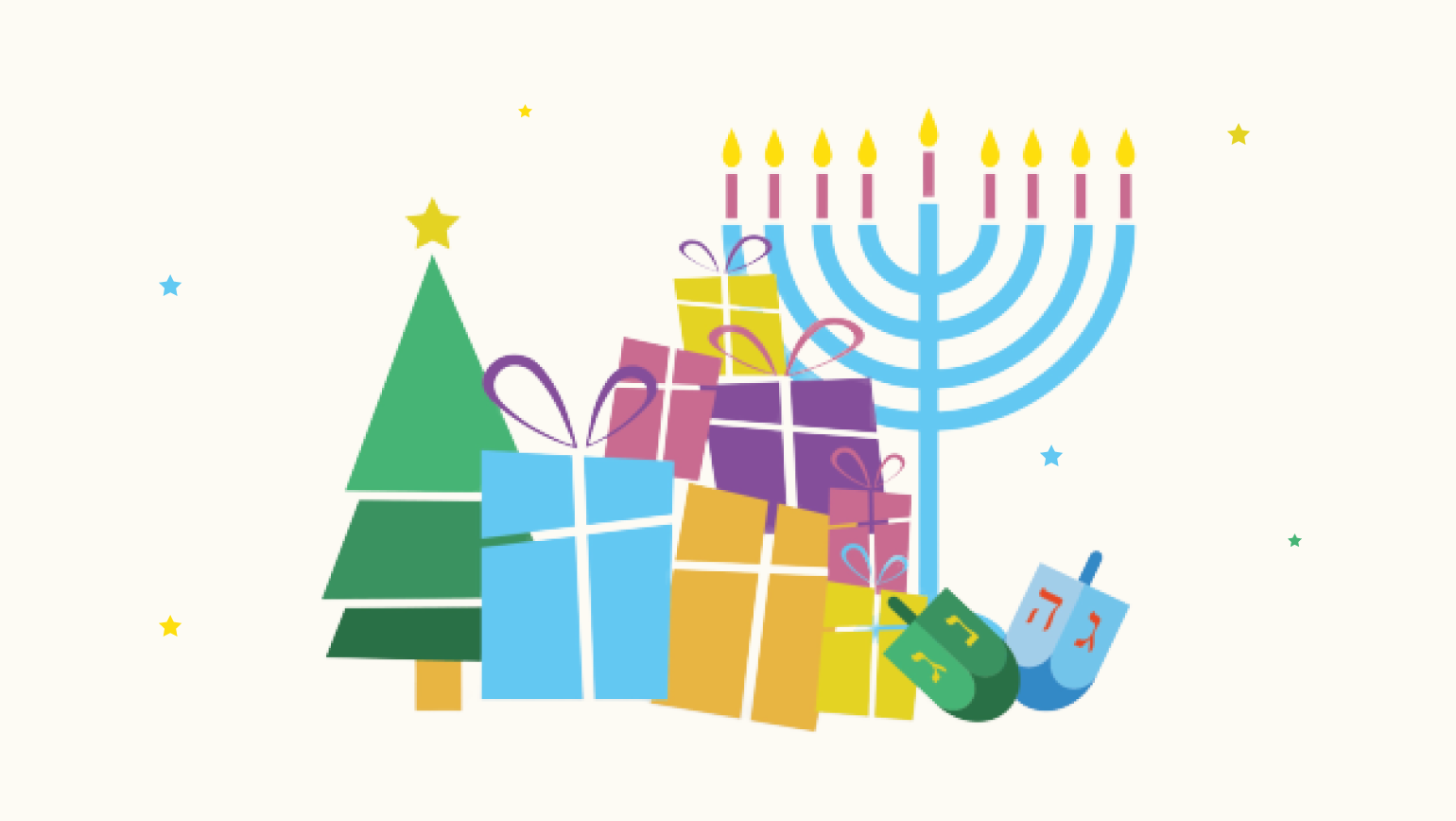 The holiday season can be a challenging time for HR professionals. From managing time-off requests to making sure that all employees feel included and supported during this special time of year, HR departments hold a huge responsibility during the holidays. This article explores 11 tips for HR on managing the holidays successfully.
HR and the Holidays
As the brisk winter air sweeps through the streets, our thoughts turn to the approaching holiday season. A time of joy, celebration, and togetherness, the holidays are a much-anticipated time of year for people all around the world. From twinkling lights and festive decorations to warm gatherings with loved ones, the holiday season brings a sense of magic and wonder to our lives. Whether we are celebrating Christmas, Hanukkah, Kwanzaa, or any other holiday tradition, the essence of the season remains the same – a time to come together with those we hold dear and celebrate the joys and blessings of life.
While the holiday season in organizations can be a time of joy and celebration, it can also bring challenges for HR professionals. They are tasked with the responsibility of ensuring that all employees feel included and supported during this special time of year. Whether it is offering time off to celebrate cultural traditions or providing resources and support to those who may be facing challenges.
Managing vacation requests and balancing the needs of different employees with different holiday traditions can be a tricky task. HR professionals may also need to address any potential conflicts or misunderstandings that may arise around holiday celebrations. HR professionals can play a crucial role in fostering a positive and inclusive holiday culture that allows all employees to celebrate and enjoy time off with their loved ones.
11 Ways
HR Can Ensure a Happy Holiday Season
Holiday culture is characterized by a strong emphasis on family and community. Employees look forward to the holiday season as an opportunity to spend time with loved ones and celebrate cultural traditions. It can be a busy and challenging time for HR professionals as they navigate vacation requests, cultural traditions, and employee needs.
It is important to be proactive and organized. By communicating clear policies and expectations, encouraging flexibility, offering support, celebrating diversity, and promoting work-life balance, HR professionals can help ensure that the holiday season is enjoyable and stress-free for all employees.
As an HR leader, here are some ways you can support employees during the holidays:
Communicate time-off policies
It can be challenging to keep up with the workload over the holiday season as businesses are flooded with requests for time off. HR professionals must manage everyone's needs without causing the business to suffer. This is why it is crucial to take prior action, such as by creating a clear and equitable holiday leave policy for employees. Clarify and communicate time-off policies, including how to request time off, deadlines for requesting them, and how these requests will be granted. This can help reduce stress and ensure that employees have the time they need to celebrate and relax during the holidays.
2. Manage burnout
Everyone can experience stress around the holidays, but employees who work long hours and don't get much vacation time during the year experience it the most. HR departments can make sure that employees are utilizing all available benefits, such as paid time off and vacation days. It's possible that workers who have been putting in long hours for weeks or months on end are unaware of how much vacation time they have accrued.
3. Offer flexible working arrangements
Employees may have different holiday traditions or obligations that require them to be away from work. HR should consider offering flexible work arrangements such as remote work or time off to accommodate these needs. HR can work with managers to offer flexibility in scheduling and work arrangements, such as allowing employees to work from home or adjusting their work hours to accommodate holiday travel and other commitments.
4. Initiate employee assistance programs
It can be helpful to give employees additional work breaks if they require them, or to make sure there aren't any pressing deadlines or other obligations before the holiday season starts. HR can make employees aware of any employee assistance programs that are available to support their physical and mental well-being during the holiday season. These programs may include counseling services, financial assistance, or other resources. HR may also support managers by providing them with stress management tools and motivating them to take care of themselves during this time.
5. Plan holiday events and celebrations
You can help in planning and coordinating holiday events and celebrations for employees, such as holiday parties or gift exchanges. These events can help boost morale and create a sense of community among employees. However, absences (or variants of presence) may be a problem on the days after the company party or any of the other events. Set your expectations for your guests' punctuality or attendance the following day, especially if your party will be held on a weekday.
6. Provide support for remote workers
If some or all employees are working remotely during the holiday season, HR can help ensure they have the support and resources they need to stay productive and connected to the team. This may include providing the necessary technology and equipment, as well as offering virtual social events or other ways for remote workers to feel connected to their colleagues.
7. Respect cultural differences
It's critical to keep in mind that not everyone observes the same holidays and that not everyone observes any holidays at all. Organizations operating across several diverse regions with different cultural traditions and celebrations should be most mindful of these differences. HR professionals should ensure that they are respectful of all employees during the holiday season. You can take the following steps to ensure this:
Including a secular holiday message in holiday emails and social media

Posting links to articles regarding various celebrations and customs in many cultures (such as Hanukkah or Kwanzaa)

Inclusive messaging in the email newsletter

An anonymous survey asking employees how they would like the organization to observe the holidays
8. Encourage inclusivity
HR should encourage inclusivity during the holiday season by providing opportunities for employees to celebrate their own traditions and cultural celebrations. Help managers create a more inclusive atmosphere by identifying employees who may feel excluded from the festivities and connecting them with their peers. This can help them form lasting bonds and increase employee engagement.
9. Consider employee well-being
The holiday season can be a stressful time for many employees. HR should consider offering resources and support to help employees manage their stress and maintain their well-being during this time. Managers and HR teams should also consider holding workshops to help employees deal with any stress or anxiety they might be experiencing. This could mean offering relaxation classes, stress management advice, and even meditation classes. Giving employees time to take care of themselves can help them avoid burnout and increase their productivity in the long run.
10. Show appreciation
Many employees experience increased stress around the holidays, which may lead them to question their career path. Businesses that already have high turnover rates may find it more difficult to keep their employees engaged through the holidays. Employee turnover can be reduced if managers try to find ways to appreciate employees throughout the holiday season. HR could arrange to give employees small gifts or cards as a token of gratitude.
11. Plan gift-giving
If your organization has a custom of exchanging gifts before the holidays, make sure it's planned effectively and that employees want to participate. Consider setting some logical constraints in place and set clear upper limits on the prices of gifts, for instance, and forbid "gag" gifts that can be accidentally hurtful. Provide the option for employees to excuse themselves from gift-giving and avoid discomfort by enabling them to take time off if the exchange takes place while they are at work.
Happy Holidays for Everyone
By implementing strategies such as offering flexible scheduling, promoting work-life balance, and providing resources for stress management, HR can help employees navigate the holidays and maintain a positive work environment.
HR leaders can facilitate open communication and encourage employees to express their needs and concerns, helping to build trust and foster a positive company culture. By taking a proactive and supportive approach, they can successfully navigate the holiday season and help their employees enjoy a happy and healthy holiday season.
Here's to a wonderful holiday season for all!
Find out how Darwinbox can help you manage all your HR needs, book a demo today!