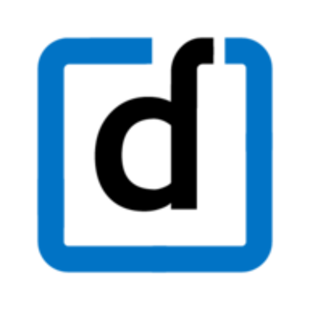 Just 13% of organizations are confident about their use of people analytics. This is often due to a lack of clarity around the strategic vision, implementation roadmap, and expected results. This article talks about what a people analytics strategy is and how to build and implement one.
The workplace is dramatically different from what it was before the pandemic. Organizations are increasingly embracing remote and hybrid work arrangements and it is now more important than ever before for companies to set the right HR policies in motion.
To get this done, it is critical to get an in-depth understanding of human resources, i.e., your people. A robust people analytics strategy will help organizations understand their workforce better and implement the right policies.
What is a People Analytics Strategy?
People analytics refers to working with people and organizational data to derive insights and use it to make smarter decisions around human resources . Planning how this is done, what data is collected, and how it is analyzed is an organization's people analytics strategy.
With a robust strategy for people analytics, businesses can discover information and trends about their workforce.
These insights enable you to recruit and retain top talent, increase employee engagement, and improve performance.
While people analytics is heavily–reliant on HR data, it has a broader reach than just obtaining and analyzing data from HR-related functions. It includes marketing, financial , and customer information. In addition, it assumes a more inclusive definition as to who constitutes the workforce and what they may offer.
To that end, a successful people analytics strategy has the following prerequisites:
The right technology and data sources

: Data samples from the HR source systems (HRIS,

performance management system,

LMS, and the like) and a powerful data analytics and visualization platform that allows executives to easily work with the data.

Analytics expertise

: Professionals skilled in data analytics, with strong HR industry knowledge and the ability to share narratives powered by HR data.

Leadership support

: Ensure you have support from the management and leadership team to invest in people analytics, and act on the findings and recommendations of the people analytics program.
Learn More: What is the Difference Between People Analytics and HR Analytics?
Why Do You Need a People Analytics Strategy in Place?
Gallup reports that businesses with strongly engaged teams are at least20% more profitable and 17% more productive than the average company.
When workers believe in the company's goals and in the work they are doing, they are more motivated to contribute to the success of the organization.
In contrast, an unhappy and disorganized workforce may rapidly create challenges such as high employee turnover, poor performance, reduced productivity, increased absenteeism, etc.
As a result, a people analytics strategy could assist businesses with:
Employee engagement

: People analytics facilitates forming policies and launching initiatives by actively listening to what workers say they need to make them feel more satisfied and stay productive.
Skill development

: A people analytics program provides actionable recruiting insights by examining the ever-evolving talent landscape. For instance, using insight from the analysis, HR leaders can start hiring candidates or train current employees for prospective positions before a vacancy officially opens up and hiring notices are published.

Work system updates

: For individuals to function as effectively as possible, the necessary productivity mechanisms must be in place. People analytics can help get this in order by evaluating the adoption and use of technology and tools in the workplace, and indicate what is required to make the workplace productive for employees.

Diversity & inclusion

: People analytics can aid hiring practices and workforce management to make the organization diverse and inclusive by providing data on demographics, performance, pay scales, etc.

Employee retention

: Minimizing employee turnover is among the most significant benefits of a people analytics program. When organizations analyze data about a certain position or group of workers and realign their retention strategies, the effects will be possible and tangible.
People analytics is essential for harnessing data to propel positive action and generate value for the company. However, before delving into the data, one must comprehend the challenge at hand, and carefully consider potential solutions. This is precisely what a robust people analytics strategy can help with.
Learn More: Evolution of People Analytics | Research Report
10 Steps to Build a People Analytics Strategy
Now that you understand why a people analytics strategy is vital at any organization, let's examine the steps needed to develop one:
1. Prepare the organization's cultural bedrock
A data-driven decision-making culture is defined by data collection, analysis, and evaluation and data-driven insights take precedence over subjective opinions or intuition. Establishing an organizational culture that supports a data-driven approach is the first step in ensuring a robust, effective, people analytics program. More importantly, this is an ongoing part of a people analytics strategy, rather than a one-off step.
2. Know what data you can analyze
Leaders must be cognizant of privacy laws and data collection methods before using the data to derive insight. Employees must understand what kind of data is gathered from them and how it is processed. It may be prudent to consult with a legal counsel to avoid complications.
3. Outline the business problem to be answered
To ensure your people analytics program is effective, you must define the achievable business objectives you want to accomplish. Without a particular challenge requiring resolution or an opportunity that the company is looking to discover, the strategy will be unsuccessful.
4. Don't restrict the program to the HR department
Since the HR and IT departments jointly maintain most of the people data, it's really crucial to get everyone's approval and ensure they appreciate the importance of why this is required. The HR department will usually be the office responsible for distributing the questionnaires, while IT will manage any analytics tools in the background.
5. Locate and plug the gaps in your people data ecosystem
It takes trustworthy, high-quality data to make effective business decisions. It is crucial to identify what material you do and do not need to solve a business challenge in order to find the missing pieces. Access data from sources outside the HR department if you need to, and ensure your data is complete before you start the analysis. Incomplete data sets might skew the insight and could lead to issues.
6. Use next-gen reporting and analytics technology
Most businesses use a people analytics platform or a data-driven HR stack to collect, interpret, and act upon their people data. In the absence of this, the integrity of data may be compromised, and it may be challenging to connect people data to organizational objectives. The platform should visualize data, decrease administrative load, track trends, and assist you in implementing your findings.
7. Integrate data sources
This is an important step when you start executing your people analytics strategy. To gather data, you must first define the KPIs and metrics you want to monitor. You can leverage data scientists and business analysts or use a self-service business intelligence (BI) tool that even non-technical users can understand. This way, you can see important trends derived from the entire data ecosystem.
8. Plan for data analysis
HR leaders must plan such that the analytics team is able to effortlessly analyze all of the data in one location. You should be able to segment and clean all this material, as per various demographic groupings, in order to discover more in-depth workforce trends, and analyze using a robust analytics and reporting engine.
9. Implement an internal communications campaign
Once you've collected and analyzed the data, you must share the findings with all relevant parties and act upon the recommendations. The reports must be logical and unambiguous. In addition, describing the information in terms of the business objectives can demonstrate the impact it may have; this is known as a data narrative. As part of the people analytics strategy, one can create easy-to-read dashboards for decision-makers to use and work with, on their own.
10. Conduct compliance audits
A people analytics strategy generates vast quantities of data. Some of this information is very sensitive, including employee personal details, compensation data, etc. Once the information has been collected and processed, the findings must be validated by a legal committee prior to implementation. To design and manage people analytics governance policies, companies may also establish a compliance committee comprising individuals from several divisions, such as HR, legal, IT, etc.
Learn More: People Analytics: A Step-By-Step Guide To Using Analytics in HR
Overcoming Common Blockers
At first glance, the 10 steps outlined above may seem a little overwhelming. The assumption that a data warehouse is required before developing a people analytics strategy is one of the most typical misconceptions companies have. Modern reporting and analytics tools often have all the data and analytics capabilities you need to support this.
Here are some suggestions for overcoming some of the more common challenges:
Find an advocate or champion and begin with a modest project or analysis.

If your data is not completely clean and integrated into a single system, you should begin with manual integration and use tools such as Excel data scrubbing.

If the HR department is short on relevant talent, look elsewhere in the business for analytics experience and support.
Learn More: 8 Must-Have Features to Look for When Buying HR Analytics Tools
5 Best Practices to Follow When You Formulate a People Analytics Strategy
Here are some industry best practices you can follow and learn from:
1. Narrow your research scope to what's truly relevant
Today's interconnected world makes data collection simple. Each software tool we use has millions of data points, and each usage adds to this collection. But unlimited volumes of information will not benefit your organization if the data is not customized to your specific requirements. Be selective in your data collection and analysis. Focus your people analytics strategy on data and processes that may in some way influence your business results.
2. Take time to build your toolkit
HR leaders could start by evaluating the sources you currently possess, like the HRIS, employee survey responses, and applicant tracking system andthen determining how to use them. Next, consider new people analytics solutions, such as a robust enterprise resource planning (ERP) platform, data visualization tools, or specialized people analytics platforms. Find a vendor who is ready to collaborate with you to select the best product with the help of free trials and/or demos.
3. Ensure your people analytics strategy can scale as your company grows
If a people analytics strategy is effective, there is a significant probability that your management will want to spend more in expanding the function to address new business challenges. Therefore, you must prepare for scale. For instance, will the HR team assume responsibility, will it belong to IT, or a different department, or will it be a distinct unit? Are you required to employ new employees or train existing personnel in analytics? Do you need a new HR platform or augment your current one? Consider as well that the people analytics strategy may need to evolve as your organization grows.
4. Make sure the people analytics strategy has approval from all stakeholders
Generally, HR departments are responsible for implementing the people analytics plan, and they must coordinate with finance on critical information like headcount, contractor management, and diversity. However, you also need acceptance and approval from theIT team, since IT typically owns the data sources and technology infrastructure powering these systems.
5. Involve the CHRO at every step
Not only does a chief human resources officer (CHRO) advocate successful people analytics strategies, but he or she is also deeply engaged in the process. The CHRO must have a strong grasp of the business's challenges, the gravitas to gain access to the right executives, and the authority to guarantee that the findings are implemented.
Learn More: Top 10 HR Analytics Tools for Organizations
In a 2020 McKinsey study, 70% of executives cited people analytics as a top priority. However, in 2022, just 13% of companies believe they are "very good" at people analytics. This is often due to the lack of a proper strategy or guiding vision, and also confusion around the tools and infrastructure needed. Fortunately, modern HR systems come with pre-built analytics features that can serve as an effective starting point.
If you would like to try an all-in-one reporting and analytics engine, schedule a demo with Darwinbox today!