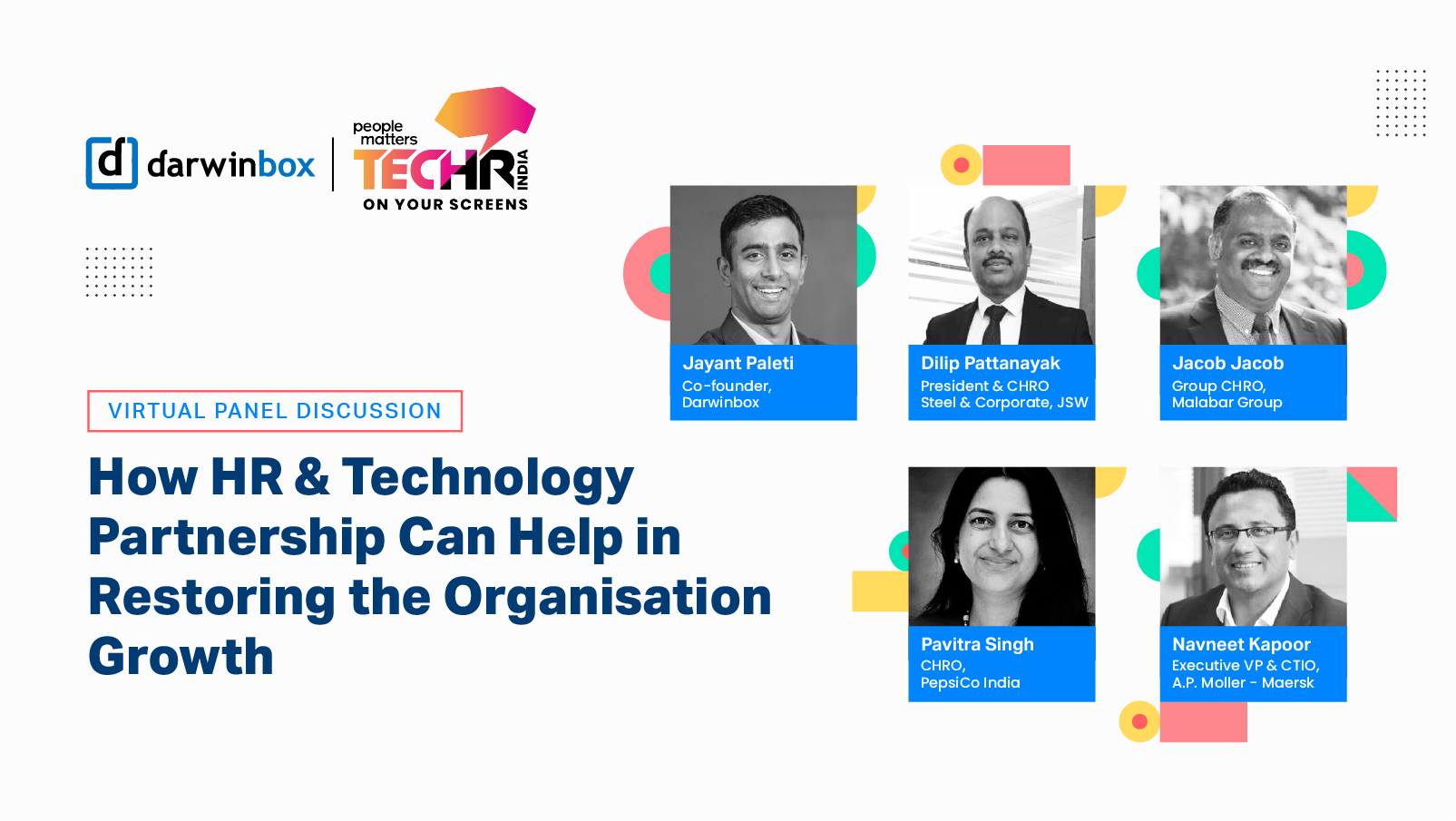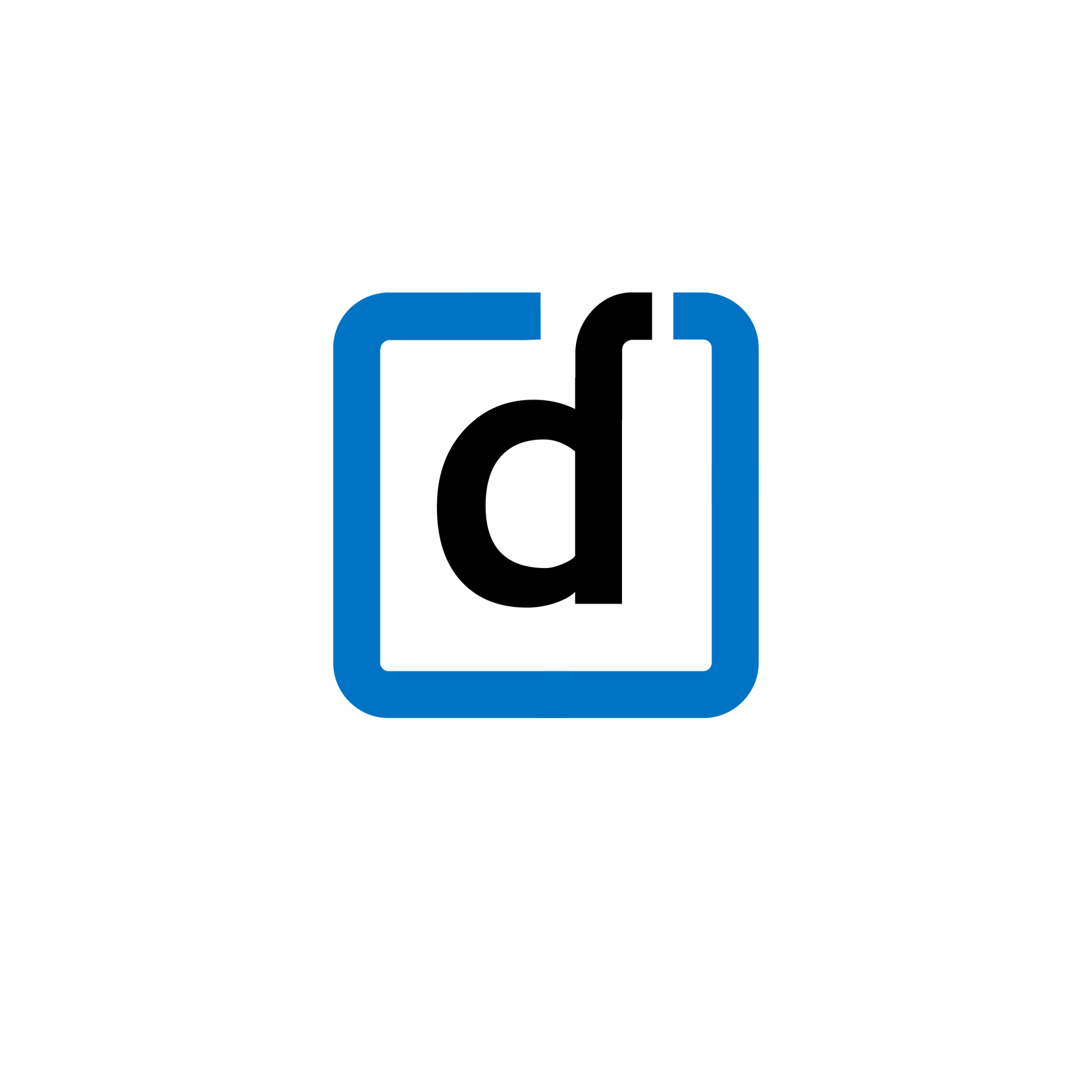 It is now abundantly clear that the pandemic has changed everything. And no business today can say otherwise. But one inevitable truth that has emerged strongly is that digital transformation is now the clear mandate for organizations to sustain their growth.
While companies have embarked on this digitization journey, they are now looking to strengthen their digital capabilities to enhance employee experience (EX) and, in turn, drive business excellence.
In a webcast hosted on Day 2 of the People Matters TechHR India Conference 2021, top people leaders came together to reflect on questions like: What are the critical elements of digital transformation? And how can HR partner with the technology function to select the right digital transformation technology?
Here are key highlights from a session on 'How HR and Technology Partnership Can Help In Restoring the Organization Growth' that saw participation from panelists - Navneet Kapoor, Executive VP and CTIO at A.P. Moller - Maersk; Pavitra Singh, CHRO at PepsiCo India; Dilip Pattanayak, President & CHRO Steel & Corporate at JSW, and Jacob Jacob, Group CHRO at Malabar Group who talked about the need to create a digital employee experience for the new world of work, in a discussion moderated by Jayant Paleti, Co-Founder at Darwinbox.


1. Communication is key
If the priorities for leaders, when the pandemic hit us, was to ensure they stayed afloat and connected even when working remotely, the focus now is on enabling communication. "But now as employees get used to the new ways of working, the businesses are now focusing on revisiting their entire employee experience scenario and making it more digital," said Jacob Jacob, Group CHRO at Malabar Group.
And this is even more imperative now because almost every aspect of employee lifecycle today is highly digital. From scheduling candidate interviews to CV parsing, from checking COVID vaccination updates to applying for a leave, everything can be done with a few clicks.
Pavitra Singh, CHRO at PepsiCo India, said, "Last year when we were put into working from home suddenly, no one had a playbook and hence, began the journey of experimentation. But it also forced the organizations to take a step back and really question the status quo and reflect: Is this the right business model? Is there a better way of doing things? How can we leverage technology to streamline processes and reduce costs, without compromising experience?"
She further added how technology has helped us reach the masses and enhances the HR team's ability to know their people across levels and geographies better and design more relevant policies and interventions for them. This is the reason most organizations are now looking at investing in a robust and agile HRMS that helps them evolve and prepares them for the future.
2. Ensuring a safe return to work in hybrid mode
One of the bigger challenges facing the manufacturing sector post pandemic is ensuring the factories and workplaces are safe for the employees to return to. As Dilip Pattanayak, President & CHRO Steel & Corporate at JSW, said, "In fact, it was not only the health of the employees they needed to take care of but also the employees' respective families. Next, the HR teams must mitigate the fear factor still bothering the people. So, the focus is on creating a safe place to work. From a business perspective, the challenge is how to grow while also managing a crisis. But this is where technology continues to play a key role".
By using features such as facial recognition, virtual ID cards, touchless attendance etc., organizations are leveraging the power of evolved and smart HR technology to ensure their workplaces are safe to return to. "We have been focusing on reviewing and redesigning our digital platform to make it more fit for our changing business needs and to drive an excellent employee experience (EX)", Dilip added.

3. The beginning of digital EX
The pandemic, as unfortunate as it is, also offered multiple opportunities. "For example, what's happened in the last year or so far has driven inclusion in a way that will drive trillions of dollars of productivity and value creation. Creating opportunities for people from smaller cities. People with disabilities can join the workforce," said Navneet Kapoor, Executive VP and CTIO at A.P. Moller - Maersk.
The task for HR leaders now is to make the most of this opportunity and create high performing teams that are fit for the future world of work. "As we plan to work with this new reality, HR technology and HR in general needs to react and think differently," added Navneet.
As Jacob pointed out, it is time for HR leaders to leverage technology and to gain better insights, drive more customization and derive more business outcomes. Because today the HR department is no longer just the 'complaint box'. Leaders have realized the critical role HRs play in furthering the business goals and they must bolster the function with all the possible technology available. With work going remote and distributed workforce becoming the new normal, enterprises cannot run on traditional processes anymore. This calls for a re-look at employee experience strategies keeping technology and people at the center.
To this, Dilip added how it is not enough to just adopt technology but also ensure it is agile. "We are moving into a world which is becoming more and more bespoke, so the technology should be able to create the right experience and help the organization create a pool of bespoke solutions for employees", he said.
Watch the full webcast here to gain more insights: