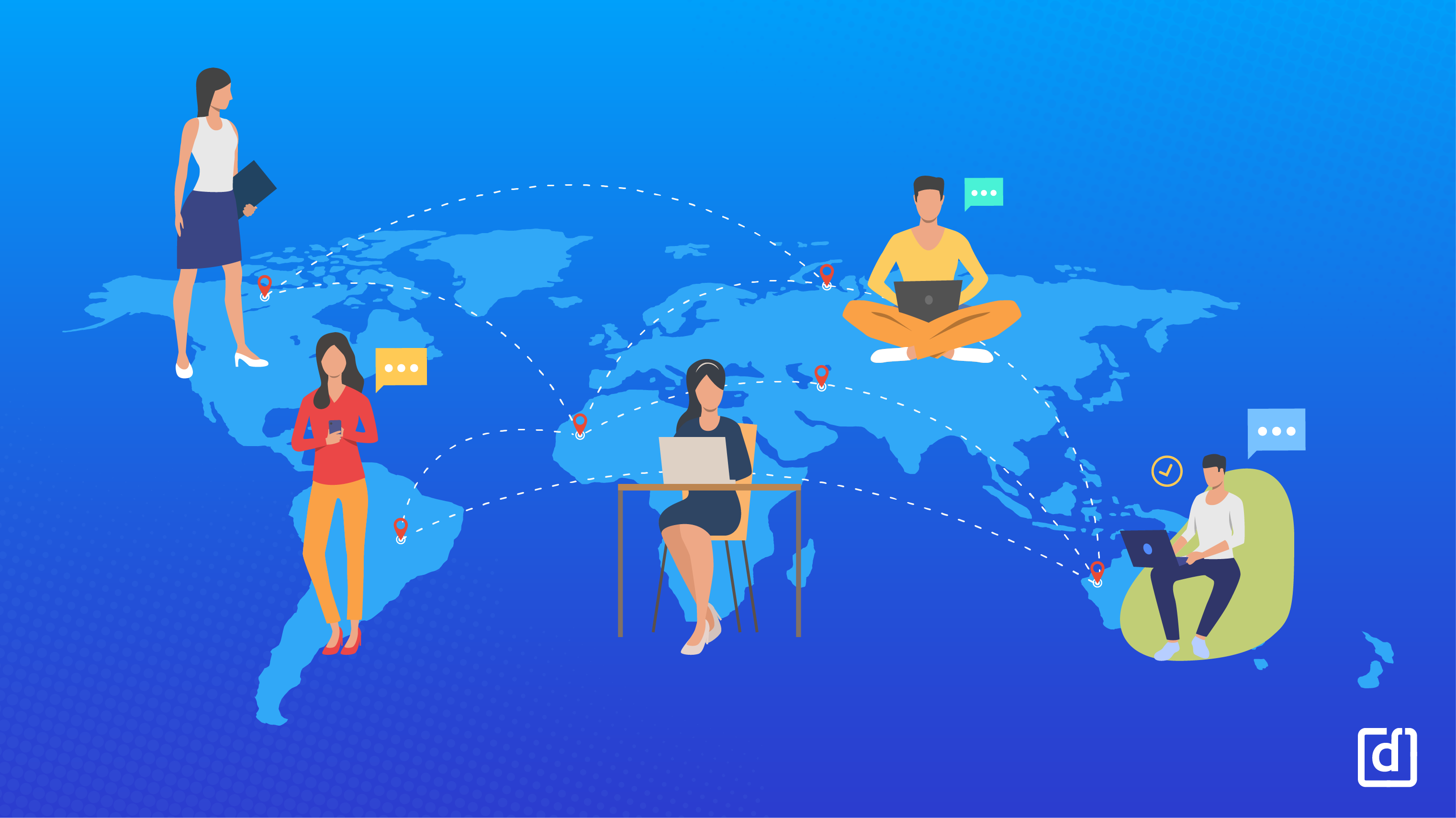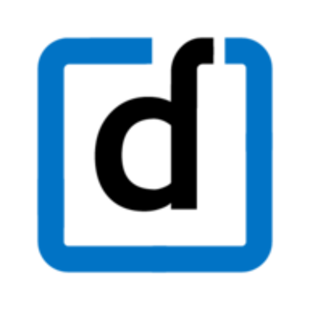 A prevalent organization structure in business sectors that need widespread geographic presence, demands decentralization of power, yet a centralized & uniform process. But along with them comes an understandable, yet frustrating deficit. As the degree of geographical separation between employees and the organizational hierarchy increases, the problems faced while coordinating everyday tasks only grow in magnitude.
However, it does not have to be that way!
With the advent of HR technology to tackle such challenges, the job should get easier for employees and HR admins alike. So here's a quick list of HR Tech features that are must-have to streamline A to Z of HR processes for the distributed workforce.
1. Seamless record keeping of attendance:
Marking attendance, applying & getting adjustments approved by their manager should never be a thorn in the flesh for the employees who function away from a central location. Also, the manager should be able to monitor and review the shifts of his/ her reportees in one go. Given that the modes of input for the record keeping can be highly diversified across geographical distributions; the flow of information should be automated to make it as smooth as possible. Therefore an HRMS should be flexible enough to accommodate these variations. This, in turn, cuts down the possibility of errors and the consequent trouble that arise from it. Here's how Darwinbox's clock in - clock out, and one view makes this happen.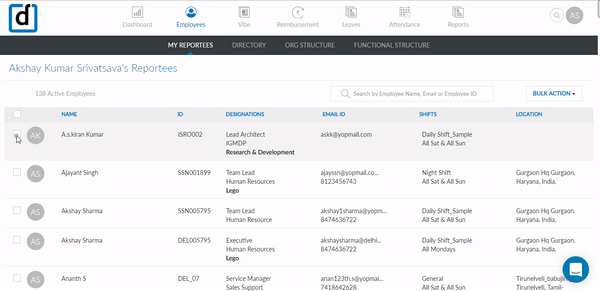 2. Geo-tagged attendance for those on-the-go:
The complexity of distributed workforce can further grow when they are away from the central office and are constantly on the road for their job. Geo-tagged attendance is a boon in disguise if an employee participates in multiple activities spread across locations. The GPS location of an activity is auto recorded with the activity, giving the manager a visibility into his reportee's work routine and also reduces the scope of error while accounting for it later.
3. A network connecting all to the core:
Just because they're not in the office should not mean they're out of all plans and decisions that affect the company in general. A functionality that helps them stay connected to the events taking place at the center helps to boost employee engagement. Here's how vibe helps create an engaged, motivated, and organized workforce for our clients across various sectors.
4. Accessibility to documents:
A central repository of important documents means that even if the staff is not having physical access to these, they encounter no problem in retrieving them. With appropriate checks on the authority and accessibility of the number and genre of documents, the foundations of an even more efficient workforce can be successfully laid. The following workflow facilitates this for more than 200,000 users on our platform. Everyday.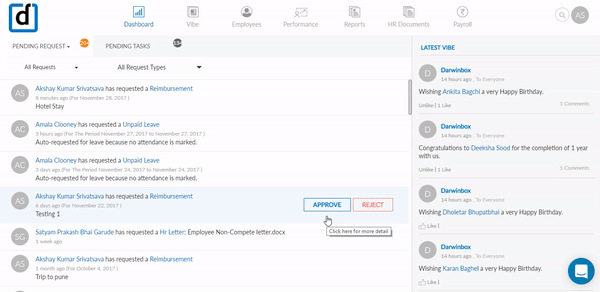 5. Hassle-free reimbursement:
Reimbursement of expenses incurred on duty should be the last thing on the employees' mind so that they can give their best on the job (without worrying about trivial things). In addition to that, ensuring all fair and necessary checks are in place adds credibility and transparency to the process. A smooth workflow with minimum steps involved at each level can make this a reality. Here's what the flow of steps looks like: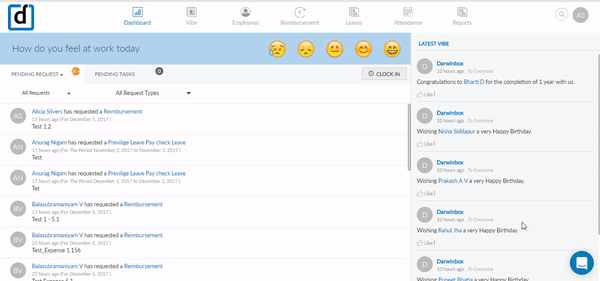 6. Configurable workflows for everything else:
Often as the degree of geographical separation between members of a team increase, coordinating multiple stakeholders for any process/approval becomes difficult. For almost any, and every process, a workflow needs to be set in place to avoid any lapse in the transfer of information whilst execution. Configurable workflows is an HR Tech essential to efficiently execute the multitude of these process (like confirmation, separation, transfers, promotions) and even deliver productivity benefits in a distributed workforce setup. In fact, one of Darwinbox's client, Delhivery has been able to digitize the entire exit process through the HRMS, thus reducing the time for f&f settlement from 65 to 12 days! Here's how process specific workflows are set up and customized on our platform: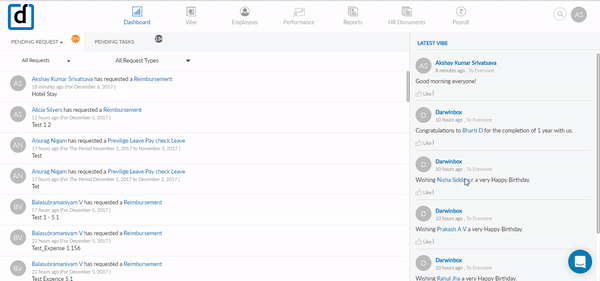 Looking to manage your distributed workforce in a better way? Schedule a demo with us!