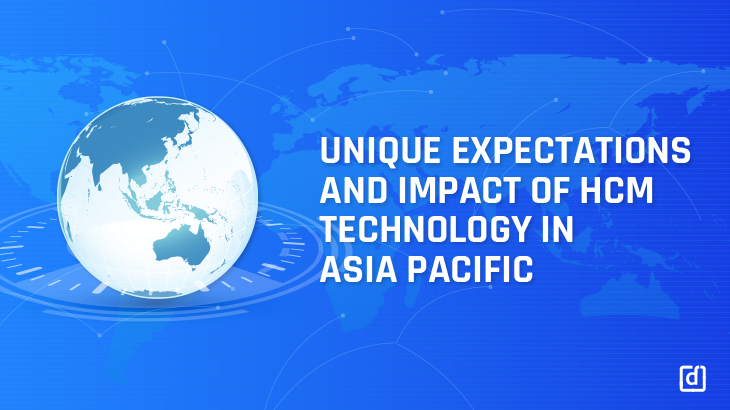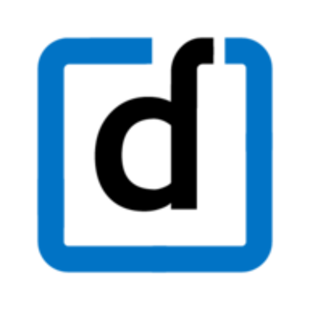 The transformation of human resources as a practice and as a profession has been an important issue in the past. It has become critical now. The evolution has been taking place over several years. Many companies have made progress in reducing costs, utilizing resources effectively, outsourcing some human resource activities, and improving operations and partnerships, among other things. But, HR is yet to take on a full leadership role in attaining business objectives through its strategies. However, the role of HCM technology in HR transformation is something interesting to watch out for.
The practice of HR in the Asia Pacific region is still generally lagging behind than in the West. In some places, such as Australia and Singapore, and within a few specific organizations in other countries, HR operations have adopted more mature global practices of Europe and North America, but many other countries and organizations still use an outdated "personnel management" approach. The Asia Pacific region represents the largest population in the world while also supplying skilled and unskilled human resources in other regions. Therefore, it is time to make the choice to actively pursue rapid innovation and transformation of HR in Asia-Pacific to drive improved efficiencies and services.
The global HCM technology market was valued at $13,004 million in 2016 and is expected to reach $22,174 million by 2023, growing at a CAGR of 7.8% from 2017 to 2023. Asia-Pacific is expected to grow at the highest CAGR, due to rise in adoption of mobility trends and cloud computing in countries such as China, Australia, Singapore, and Japan. (Source: Allied Market Research).
The overarching debate about HRM in Asia, whether it will continue, converge, diverge, or develop toward a hybrid form, is vital. Whereas, industry experts suggest that standardization of HRM systems worldwide is important for attaining competitive advantage.
Major challenges in APJ region:
In many countries within the Asia/Pacific and Japan (APJ) regions, the talent market is highly competitive and fast moving. Most of the HCM solutions are ill-equipped to manage high levels of worker attrition. They also support the degree of automation needed to process high numbers of applicants.
Despite the growing number of regional vendors, global mega vendors still account for nearly half of the existing market. Local technology partners and on-site support for these global solutions vary across APJ regions in terms of availability and adequacy.
Complexities in labor rules and dynamic changes in regulations make it difficult for application leaders to address all local HR policies and regional variations in HCM processes.
APJ application leaders are adept at optimizing cost in their investments in enterprise applications, but lack clarity on how to lead on the path toward digital business transformation.
Source: Gartner Report: Key factors when planning an HCM Technology Strategy in Asia/Pacific and Japan.
Analyst(s): Ranadip Chandra | Koji Motoyoshi | Helen Poitevin | Sam Grinter | Melanie Lougee
Companies like SuperStream and Casio Human Systems from Japan, Darwinbox from India, Yonyou from China have been identified by Gartner as one of the most preferred HCM Solution in the Asia Pacific and Japan. There are many local point solutions that focus on talent acquisition automation, employee engagement measurement, and performance feedback.
What are the expectations of HCM Technologies?
Employee engagement is definitely one of the major points that outline the base of HCM. The expectation now is to have a seamless integration right from pre-hire stage to a retirement stage of the employee lifecycle. The emphasis is not just on the excellent user interface but also on a reliable configurability of the software. While much of the traditional HR has been fixated on process automation, organizations today are looking at driving strategic effectiveness. This in a way will help in predicting the outcomes and goes a step further and prescribes solutions.
What are the areas in HR that are likely to be impacted?
HCM based predictive to prescriptive analytics will impact every aspect of the HR value chain. It will impact talent acquisition, talent management, and even talent retention. Organizations are already using it to assess the role and culture fitment of candidates. For example, when someone visits a career portal and goes away, there is no way to track it. But using HCM technologies it is easier to not only identify candidates but also to engage them whether that is through sharing knowledge bytes, update mailers or congratulating them on their key milestones through social media. It is a much more effective and proactive process.
Today, insights delivered by HCM tools are capable of identifying employees who are at a high risk of leaving the company. It changes the entire game. Now, managers can proactively identify reasons and on those reasons they can identify the right solutions to engage the employee and retain them back.
Three key factors when planning an HCM Strategy in the Asia Pacific and Japan region:
The report from Gartner suggested the below three recommendation for planning an HCM strategy in APJ:
Evaluate vendors based on their ability to offer APJ specific priorities.
Overcome focus on cost optimization to enable HCM transformation.
Adopt an agile mindset to address unanticipated regulatory requirements.
Each region in APJ is unique and diversified, and hence it demands an HCM solution that is built for the specific requirements of the region. However, it will be interesting to see who really wins the battle, through their superior technological advancements in HCM.