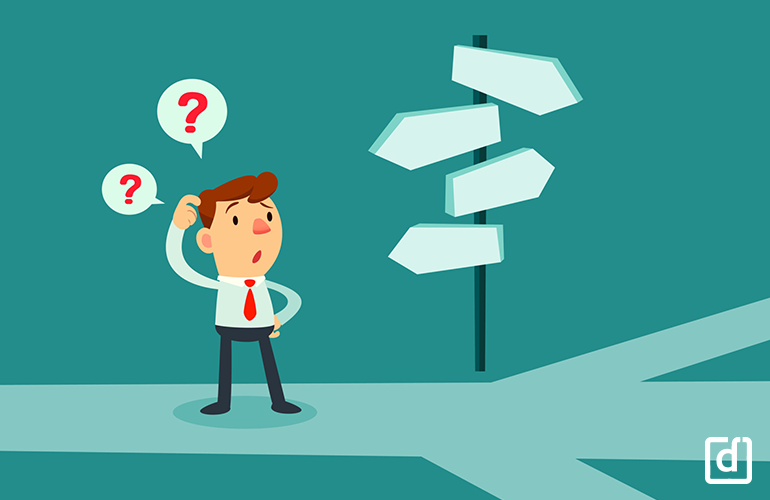 It is inevitable to not have an HRMS provider for your organization. When you look up on the internet you would notice there are thousands of platforms which appear to have similar offerings. Some may be "fully loaded" with features you may never use, and others may be too simple for your level of operations. Above all, they each come with their own unique price tag that may or may not suit your organizational budget.
To help you in your quest for an HR software we have compiled some pivotal questions, which will make the process of selection easier as well as most optimal.
Is The System Cloud-Based?
If you'd like the software to reside on your servers, behind your own firewall, tended by your own IT staff, you're more than likely going to lean toward the traditional licensed software model. This means you pay once for the system, plus an annual maintenance fee for support and updates. Your company will be in control of your system, and your IT team will be responsible for the data security and system up-time. On the contrary, if you'd prefer to make your own decisions for your department, without waiting for the IT team, the hosted or "cloud" model may suit you best. This option would grant you access the system from anywhere in the world at any time through the web, with no need for IT to install any software or tweak any hardware on your systems. Moreover, many HR software companies take responsibility for the security of the data.
Is the vendor willing to provide a reference when asked?
You always hear HR software vendors talk that their main priority is utmost customer satisfaction but you can't rely solely on what the software vendor says, you should always ask for the contact information for a reference customer so you can get the real story. Ideally, you will get the reference to a similar line of the business company so you know how smoothly the installation and training went, how gracefully the vendor handled any issues and what's keeping them as a customer.
Has the HRMS Software proven that they are powerful, flexible and are a market-leading product?
One of the most efficient ways to sort among the thousands of HR software's existing in the market is to see who has actually beaten other software's in competitions or at awards in other words proving that they are a better HR platform. Also, you can feel an added level of comfort regarding the software's functionality and the company's reputation.
Will the software be able to handle the growth of my company?
While most software companies appear to have everything you need to properly manage your HR program, it's important to think of how your needs will shift in the long term. If you were to double the size of your workforce, would the system hold up? Would the cost of the system remain affordable? It's vitally important that your systems grow as your company grows. Ensure your vendor is able to facilitate the organizational growth while attending to any additional requirements you may require in the future.
How well does the vendor understand your industry and HR challenges?
Any organization can claim that they know your industry, but a vendor that can demonstrate success with other companies in your industry would have already dealt with the nuances that your company requires. It's important to question how many customers they have in your sector, or how many of their customers face similar challenges. The vendor's expertise in your line of business saves you the trouble of educating them about how your industry works. It'll allow you to receive advice and best practices for solving common problems in your field (an added bonus that not many vendors can provide).
Ask for a custom guided demo over the Internet?
Many companies offer a free trial but leave you alone with the help button to navigate your way through the system. Ask them if they can provide you with a custom demo over the web to walk you through how it'll meet your specific needs. You want the ability to schedule a demo in your own time and when it works best for you. A guided demo will allow you to ask questions, schedule a meeting with the key decision makers in your company, and get everyone's opinion on whether or not it's a viable option for your organization.
Before the demo, make a list of features that you want to see. See if the vendor can load your actual employee information or present their sample data in a way that's familiar to you and your colleagues. As the demo unfolds, study how user-friendly the system seems to be, and how well it solves the problems you throw at it. Do you need to manage employee training and leave? A successful demo will let you clearly visualize how the system would be used in your organization.
Selecting an HRMS software can be as simple as it sounds but be sure to choose the most advanced, intuitive and efficient HR platform. Schedule a demo with Darwinbox and explore all the most advanced features used by more than 1 lakh employees from companies across sectors