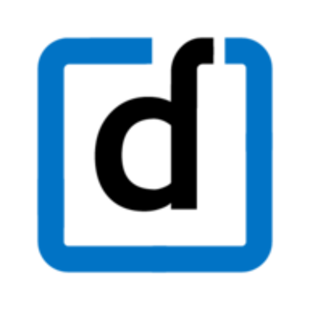 Getting the best talent onboard is one of the greatest challenges that organizations face today. With the increasing percentage of millennials at the workplace, it is difficult for an organization to obtain and retain the best talent as today's top talent are looking for more than just a job and are not afraid to job hop until they find the right fit. Continuous and quality engagement with the candidate is thus a vital process even before the candidate is onboard to increase the candidate conversion rate. With the latest addition to our recruitment module - the Candidate Login, you can now redefine the way you identify and engage your next performer.
Key Feature Highlights:
Capture career interests/preferences.
Track, retrieve the history of applications.
Digital pre-joining process for successful hires.
Recommend best job matches.
View hiring status in real time.
Auto profile creation with resume parsing.
Expected ROI
Reduced candidate attrition/drop-offs (recommended jobs, engaged by regular hiring status updates, hassle-free process to share data & documents)
Reduced effort to hire (easy data capture, easy communication)
Faster Fill Rate/Lower TAT (Rich candidate history and database, more context for job matches)
The Candidate Journey:
With the new candidate login on Darwinbox, candidates will benefit hugely from tailored jobs recommendations, real-time status updates and much more. Here are quick highlights of all the actions that candidates can perform at specific stages in their journey.
Login:
Signup from careers portal
Create a profile with mandatory info
Verify contact information
Filter and view recommended jobs

Apply for jobs:
Auto-populate application with resume
Track status of applications
Get notified on interviews scheduled
Pre-offer:
Get notified for pre-offer documentation
Fill additional data required for pre-offer stage
Sign-off NDA / documents digitally
Check to complete mandatory fields

Offer Letter:
Get notified on receiving the offer letter
Accept offer letter digitally
Return offer letter with comments
Get alerts on offer expiry
System Configuration To Define Candidate Journey:
Enforce mandatory data/ documents for profile-creation, pre-offer and pre-joining stages.
Set duplicity checks to control duplicates across channels.
Create job-wise custom application forms with visibility restrictions.
Customize the hiring workflow for each job.
Capture feedback for each stage through custom forms
Schedule interviews seamlessly through two-way calendar integration
Generate and save versions of offer letter with custom expiry.
Coming soon:
Auto sign up through LinkedIn and Google.
Candidates can share feedback on the interview process with HR through their login.
Push notifications will be enabled on the portal along with the email notifications that already exist.