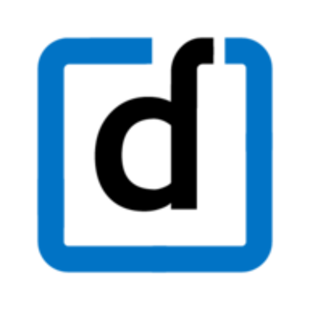 The HR function of startups that scale fast is posed with some very unique and daunting challenges. It must evolve and adapt along with the organization to deliver the best employee experience and value. Today we have with us, Mr. Anuj Mishra who has been a part of some of the country's most successful and revolutionizing startups like Ola (ANI Technologies Pvt Ltd) and OYO LIFE. Also, a part of Jombay's prestigious 40 under 40 list, he takes us through the challenges faced by HR in a fast-paced startup environment, the evolution of HR as the company scales and the role of technology in facilitating the same.
Employees have always been an important resource in the delivery of products or services right from the time of the Industrial Revolution. However, HRs in new-age tech-based companies today face challenges which are very different from those faced by their older counterparts.
These companies differ greatly in terms of response to change in the business environment, growth aspirations, talent attraction and retention, and behave differently in the face of frequent changes in the social, political and economic landscape. Tools and tactics applicable in the traditional set up cannot be used by these new companies. Sometimes even the applicability of core HR philosophies is in question. Thus, with respect to such challenges, it is imperative for new businesses to learn how to adapt.
Constant change is in the DNA of start-ups
Be it managerial, structural, procedural or technological, constant change is a given in these organizations. Also, it is conventional wisdom that fear of the unknown brings about feelings of uncertainty and anxiety.
In this scenario, HR has a tough job as businesses experiment with the business model and consequently, the HR experiments with the right HR model for rewards and performance at an optimum cost for the requisite talent. The ultimate challenge for HR professionals is predicting the corporate skyscape of the future and proactively ensuring talent availability to match the business demands. Traditional companies generally have a landscape view which works on the assumption of things being stationary while new-age companies change like clouds in the sky!
Agile, Flexible, Proactive
Unlike traditional companies, the effect of evolving dynamics of the ecosystem and market opportunity for start-ups are completely different. Start-ups must be agile, flexible and proactive in responding to market changes whereas most traditional companies have been reactive in their approach. The amount of growth expected in a new-age tech-based company is generally to the tune of 300-400% percent, in contrast to the traditional setup which looks at approximately 30-40 % in their most optimistic year. To support such growth, the HR function must have the capacity to ramp up a business vertical very quickly while making sure that there are employees trained to take up new challenges and leaders who, in a short span of time can take up roles of greater responsibility.
Young manage the young
New-age leaders are often young, belong to the digital generation and aspire to have the ownership of large projects. But due to the quick pace at which these young leaders grow, first-time managers are not trained enough to lead a team. Succession planning for such leaders becomes a critical aspect for HR. Of course, new-age companies can also have a pipeline by grooming current leaders for the next level just like traditional businesses. But this model does not work here because leaders-in-the-making keep leaving the company – this is a regular phenomenon in new-age companies with most start-ups facing attrition close to 30-40% on an average.
Always Work In Progress
In a growing start-up, their policies are also in a never-ending state of work-in-progress or they are so fluid in nature that the priorities change along, overnight. This is happening due to multiple reasons both internal and external. Externally, it is common for the government to bring in regulations that can impact start-ups overnight. One reason for this is the evolving nature of the industries where start-ups play. These are areas where there are no clear policies simply because even the industry itself did not exist a few years ago. If we look at the example of e-commerce or more specifically, ride-sharing, the government has made several policy changes overnight. And due to the nimble and agile way of functioning, business policies and priorities have also consequently shifted direction in tandem with the government mandates.
Change in policies and priorities leads to a change in job roles; new roles may be created, old ones made defunct and new responsibilities added to existing roles. As a result, expectations from the employees also change frequently, making the attraction and retention of the right talent difficult. As organizational structure and culture evolve, this task increases in difficulty.
Evolution of HR as the organisation grows:
Recruitment
HR primarily starts with a high focus on recruitment until there is optimum manpower to cater to the growing business needs. Key positions must be filled with the right talent as quickly as possible. There is immense pressure on the HR function from the business functions to close such positions.
Life-cycle management
With every new employee the quantum of life-cycle management increases and as the company grows, HR needs to find new ways to manage this efficiently. Carrying out the administration for life-cycle management is a necessary evil and with laws mandating companies to do the same, it can't be ignored or de-prioritized.
Standardizing Processes
HR then starts setting in place basic processes such as a standardized Induction Program and initial on-the-job training module. Any growing business supported by a heavily-manual HR function will inevitably be resulting in a sub-standard service. If not dealt with efficiently, the impact on the business can be serious, especially if the organization needs to scale quickly.
Without solid HR processes, the business will revert to ways of working that were just about good enough when the operation was much smaller. This may ultimately breed a culture of unhappy managers and employees, which can lead to higher attrition and impact your reputation as an employer.
Importance of technology in a growing start-up
HR needs to move beyond just providing the human touch and focus on creating an employee experience akin to the delightful customer experience through new technologies. The need of the hour is to move towards the second generation of technology that includes Artificial Intelligence, Machine Learning, Bots, Self-service apps and predictive analysis to forecast the future performance of employees. Next-gen HR systems also need to support this way of functioning.
An organization which plans to increase its top line by 300% in 1 year also needs to add manpower in keeping with that number. Such rapid scalability in employee hiring, employee life cycle management, and other needs are not possible without technological interventions.
What are some new age features, start-ups can leverage to deliver the best employee experience from an HR point of view?
Very few HRMS systems are evolved enough to cater to the need of start-ups. To start with, a lot of time work happens in cross-functional teams, employees sometimes form a parallel team - project team, engagement-focussed team, etc. - based on business requirement. Traditional HRMS buckets employees into various departments, groups, and functional units but it doesn't capture the fluid nature of their work that requires them to be a part of cross-functional teams/projects. This is where Artificial Intelligence (AI) can be leveraged to close the gap. However, it should be noted that the strength of anyAI algorithm depends on the data quality - correctness, completeness and the number of variables available - to predict or select the desired result. At present, the analysis is quite difficult with HR data because of the low quality of data available in the system. Having said that, we should not lose hope as AI and Machine Learning have a long way to go in the field of HR.
Some of the key areas where they can be leveraged today are:
Hiring
With the help of Artificial Intelligence, Machine Learning, the screening stage can be eliminated to spend more time on understanding the candidate.
Talent Management
Companies strive to move to Continuous Performance Management rather than traditional. Intelligent tools can schedule and prepare both managers and subordinates for this with timely interventions. Today, ERP HRMS doesn't offer the flexibility of such triggers. This is then done manually by HR, thus killing their bandwidth.
Employee life-cycle management
ERP HRMS are poor at capturing cross-functional collaboration in large setups. An efficient HRMS which addresses such cross-functional movement and collaboration among employees will be very handy in planning employee career progression taking into account this nature of work.
Human Resources Operations
HR processes need to be given a complete digital makeover to reap the benefits of enhanced Turn Around Time, service quality and a dramatic reduction in HR operating costs through automation and use of robotics and analytics to support people decisions.
In this age of fast-moving tech companies where the ambition to grow beyond the fabric of one country or product is in the company's DNA, an AI-enabled robotic workforce has to make its way into the offices.
As the organization evolves, so does the HR function. Consequently, to deliver a rich employee experience, HR must take into account the availability of various innovative tools at its disposal. Hence, it is imperative for organizations to understand the importance of having a technology-enabled HR function if they are to survive in the cut-throat arena of new-age companies.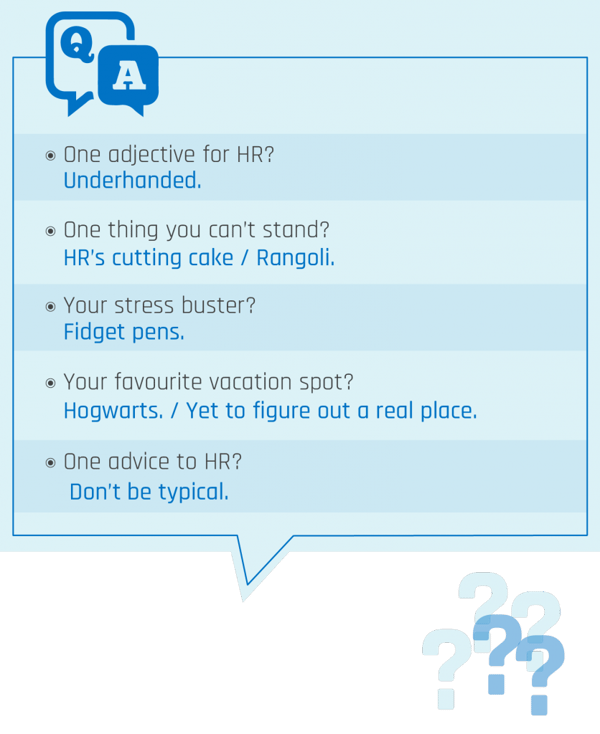 Here are some more interesting interviews, we had with renowned folks from the HR industry.
Stay tuned for more such interesting chats coming up!