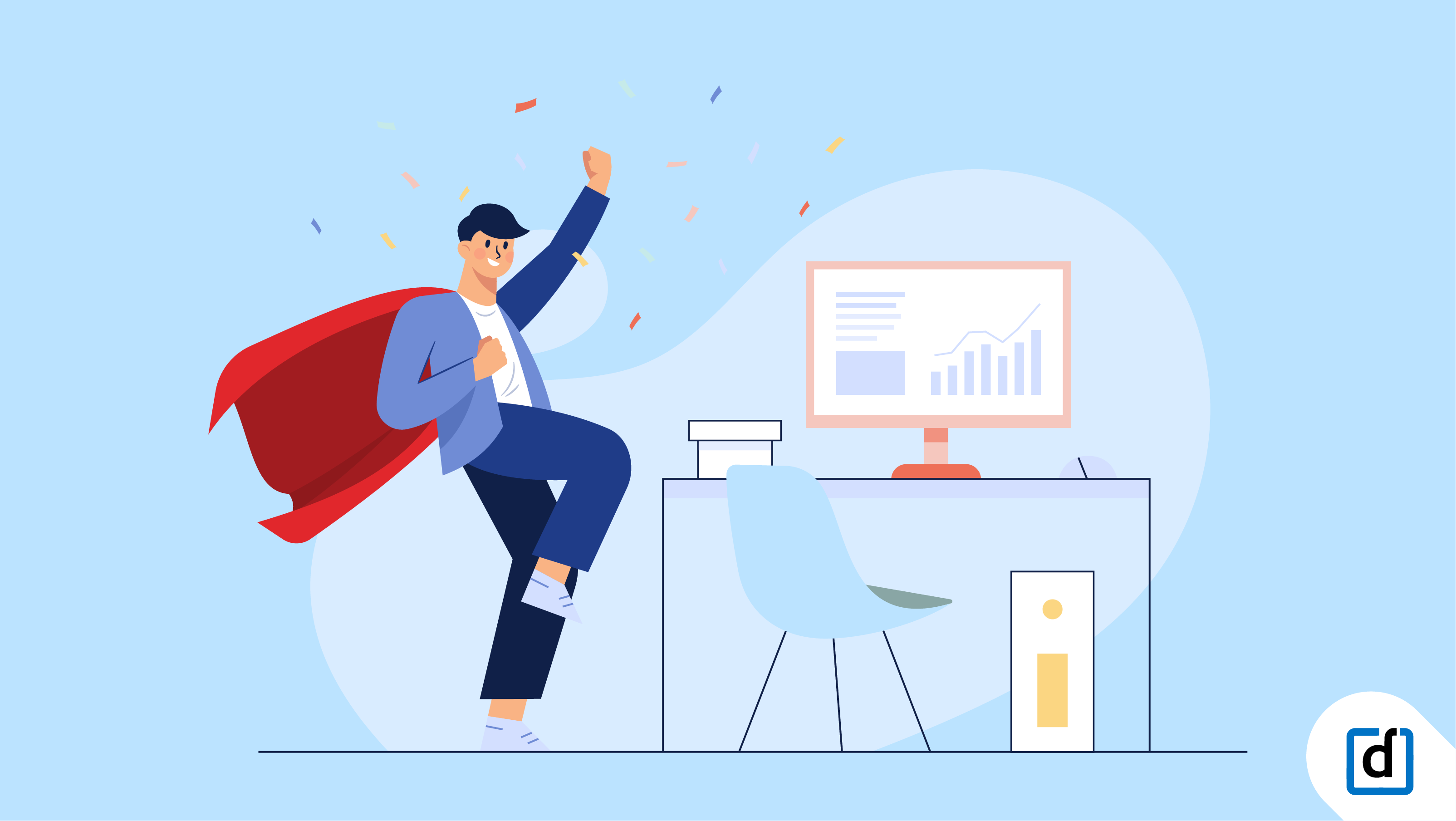 Leadership competencies have traditionally been desirable traits in leaders and potential leaders. Organizations these days are looking for employees at every level to possess at least some of these traits. The reason is that they expect employees to be leaders at every level.
People who have these traits aren't just great from a management perspective, they also invoke the support of their peers and subordinates, which ultimately makes for a better work environment and better productivity as an end result.


What are Leadership Competencies?
Leadership competencies can be defined as a set of skills, abilities, and knowledge that leaders possess. Those competencies come in various combinations and are best leveraged when they are identified. The talent is then teamed up with others who have skills that would complement each other.
Most organizations work on developing these competencies and retaining promising talent. Developing and planning on how these leadership competencies will work for the company is crucial. Nurturing these leadership competencies in future leaders is just as vital.
Types of Leadership Competencies
There are some skills that you need for certain jobs and industries. But there are 3 main categories of leadership competencies that are required, no matter what industry or type of leadership role you are in.
Under each of these categories are a few leadership competencies that every leader needs.
1. Self
These competencies are about managing yourself as a leader and making sure that you are always at your peak so that you can give your organization and your team the best.
Ability to learn
Industry Knowledge
Managing your needs
Confidence
2. Leading an Organization
Leaders need to have these skills to be able to do what is needed for the organization and the people in the organization.
Social Intelligence
Conflict Resolution
Crisis Management
Change Management
Motivating Others to Join the Cause
3. Leading Others



A crucial skill when it comes to being a leader is leading other people. Here are a few leadership competencies that you need if you want to lead people.
Interpersonal communication
Emotional Intelligence
Mentoring
Listening to Your Team
Managing Your Team
Cultivating Trust
Here are the Top 10 Leadership Competencies
Ability to Learn

Great leaders need to know what to do and how to do things. They need to set examples for others to follow. This doesn't mean that leaders have all the answers. It is crucial to have the desire, the willingness, and the ability to learn. Learning has to be constant if you want to be a great leader. You need to be able to learn from your surroundings and the people around you and keep yourself updated with the latest information relevant to your industry.

This could mean spending a little extra time understanding the latest tech. Keep your skills sharp and keep learning new skills to become a great leader.

Managing Yourself

A good leader knows that one of the main leadership competencies is being sorted out – physically and mentally. Do what needs to be done to have your emotions in check, make sure you are always on time and you need to have a clear mind. If this means hitting the gym a few times a week or signing up for yoga classes, do it. Now again, there isn't a formula to be able to manage yourself. As time passes, you will learn what you need to be able to function at your optimum. Give yourself the luxury of having access to these things.

Confidence

It is one of the core competencies of being a leader. If you are good at what you do, then there is no reason to lack confidence. However, there are going to be times when your confidence is tested, where you need to dip into your reserves and have faith that you've made the right decision. Learn to nurture this ability and back down when you know you are out of your depth. Ask for help, it takes courage and a certain amount of confidence to be able to ask for help.

Conflict Resolution

As a leader, you will face times when there is conflict. In most cases, the conflict would be among others or when it comes to making decisions. As with most things, a calm, clear head is usually the best way to get through this. There are a host of negotiation courses and conflict resolution courses you could sign up for too.

Crisis Management

This is why organizations need leaders. One of the most important leadership competencies that you need to have is crisis management. You need to be able to manage tough situations, make quick decisions and make sure your organization comes out on top of things. This could be something as simple as a supplier not following through to something more complicated involving your human resources.
Here are a few bonus tips for those of you looking to hone your crisis management skills:


Pinpoint the problem: Understanding the problem is usually half of the solution. There is no point in pacing around the room looking for a solution when you don't know what the problem is. Take the time to research the issue and understand what is going on before you start barking orders.

Be ready: A critical part of being able to resolve crises is knowing that they could happen. Be ready for anything. Yes, it helps to have a plan, but it also helps to know that your plan may not always work.

Be clear: It is important that you know what to do and inform others about what is going to happen. In severe crises, you don't want to be second-guessing. Letting people know what is going to be done inspires confidence.

Stay positive: This might sound obvious, but if you want to get through a problem, it helps to have a good attitude about it. Remember, there is always a solution. You just need to find it.

Change Management

There are going to be times in your career where the organization goes through some major changes. It is important to be able to be there for your team as you guide them through the change.
Here are a few things that you need to work on to be able to add change management to your list of leadership competencies.



Prepare for the change:

An important part of change management is preparing for that change. That means preparing yourself, the organization, and your subordinates. If you know what the changes are, let your subordinates know what to expect and how the change is going to come about. Then make sure the organization has the bandwidth and the tools to deal with the change.



Structure a plan for the change:

Change isn't always sudden. When you have the time to prepare for it, take advantage of it and structure a plan for that change. This may involve installing new equipment or getting employees trained on new technology. If you have the time to make a plan, ensure that the change happens smoothly.



Review the change:

Take measurements of what has changed after the change was implemented. Check-in with your peers and subordinates to see how they are handling things. Also, make use of analytics to accurately measure what the change has done. This will give you an opportunity to make adjustments and make sure that you do what is best for the organization and its people.

Keeping Others Motivated

A huge part of being a leader is making others feel passionate about what they do. This is one of the more difficult leadership competencies to cultivate; you have to be earnest and passionate about what you do. Lead by example and others will see your passion and usually follow your steps. This is where true leaders shine. You need to find ways of getting the best out of your team and making sure that they get the job done in the best possible way.

Communication

Being a leader means that you have to be able to communicate with others well. This means your superiors, your peers, subordinates, investors, and even customers. Communication is without a doubt one of the most important leadership competencies, irrespective of what industry you are in.
Verbal communication is key to being able to communicate. This means being able to talk to everyone in your organization. Being a versatile communicator is important. As a leader, you will come across different kinds of people, and the way in which you talk to them may have to be different. There is a lot to learn when it comes to communication, but the most important one is that you should always be earnest. Don't just say things for the sake of making conversation as a leader. People look up to you and often remember what you say.

Listening is equally important. Leaders often get so busy that they forget to listen to their people. This is a big mistake. You have to be able to actively listen to everyone if you want to get the best out of them.
Ask questions and show sincere interest when someone is talking to you. You are never too busy to listen to what an employee has to say.

As a leadership competency, it is important to have the right body language. You have to show your strength and authority while still remaining accessible.

Approachability ties in with body language, but it also has to do with how you treat others. While you may be a leader, you still need to be able to communicate freely with your team. It means your team needs to know that they can come to you with anything.

Honesty is another key aspect of interpersonal communication. Honesty inspires honesty and such a culture builds trust. There are a lot more skills you need to learn as a leader when it comes to interpersonal communication, but the ones mentioned above are absolutely necessary.

Mentoring

You are a leader, but you are also a coach. Your team should be able to come to you and ask for guidance. Being a coach doesn't always mean answering questions. It means asking your team to push their boundaries. It means understanding what the team is capable of and making sure they know it. Mentoring is a great way to build relationships with your peers and your subordinates. At the leadership level, it is likely that the team of leaders all have different leadership competencies. This is where it makes sense to mentor each other and help each other work on competencies.

People Management

Leaders need to know how to manage people. It is worth taking the time to learn some people management skills to make sure that you have it covered. Having certifications also adds value. There is a lot that goes into people management, including training, development, handling their issues, supervising the work, motivating them, and the mundane day-to-day tasks.
Conclusion
Most leaders have always had some of these attributes, but those that are looking to be great leaders need to know that there is a lot to learn. You may never have all the desired leadership competencies, but knowing what you are good at and learning to leverage it can be the factor that puts you on top. When it comes to an organization's point of view, hire the right people who already have some of these competencies, make sure they are willing to learn from others, and most importantly, work with those who have those leadership competencies and work towards promoting the organization's goals.