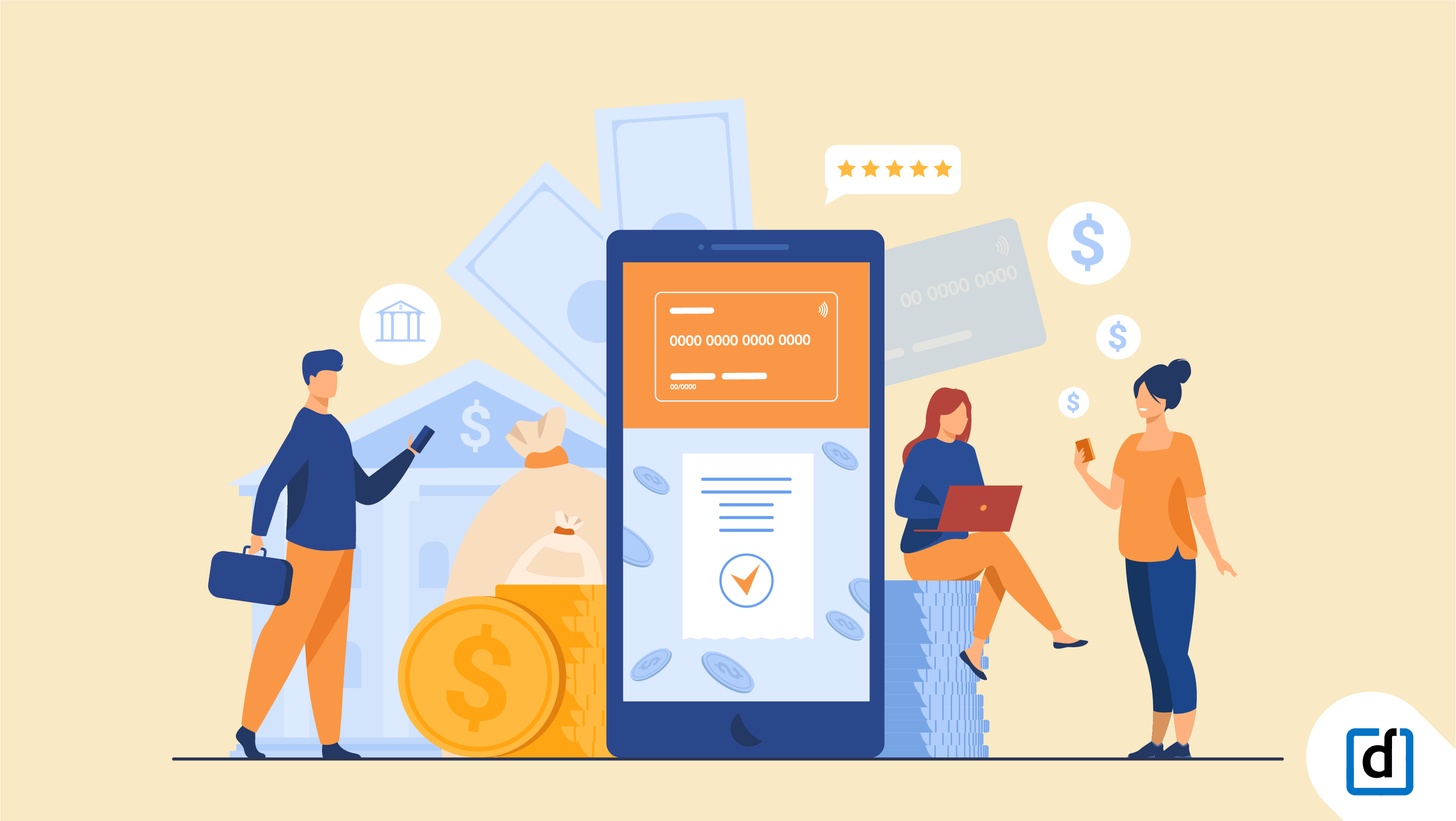 Payroll management systems make the HR departments work a lot easier. Streamlining the payroll process leads to various benefits. This blog is going to talk about the ten key features that make a payroll system perfect.
What is a Payroll Management System?
A payroll management system essentially administers employees' financial records such as salaries, increments, bonuses, gross and net pay, tax deductions, and insurance pay-outs. A sound payroll management system should cover anything to do with the financial compensation of an employee, including their leave payouts and so on.
Every employer is mandated to keep a clear record of all their employee financial records, whether they use hard copies or the latest technology.


Benefits of having a payroll management system
Using the latest tech for your payroll management systems comes with a lot of benefits. Most top-notch HR management suites come with payroll management systems integrated into them. They are also relatively easy to incorporate into your existing IT infrastructure.
Let's take a look at some of the benefits of having a reliable payroll management system in place:
Makes Payroll Systems More Organised
Maintaining logbooks for ten employees can be hard enough; maintaining so many records for hundreds of employees is an arduous task. Using the latest tech in payroll management systems ensures that everything is a lot more organized.
Employee data is just as necessary as customer data; the best payroll management system providers know this and ensure security systems are put in place to keep company and employee data safe.
Ensure Data is Easy to Access
While safety is a primary concern, having a smart payroll management system also means that you can access all the data you need with just a few clicks. This could be employee information, overall budget estimates, or payroll expenditure reports.
Easy to Pass on Information and Updates
Payroll systems have to be updated often, whether internal compliance or regional and national laws and regulations; these are vital. Payroll management systems can do this with ease. They can also pass on important information between departments directly to employees and vendors if required.
Easy to Manage Multiple Locations
Only large companies had to worry about multiple locations, different tax laws, and various labor laws in the past. With more companies hiring across geographic boundaries, this has changed.
Payroll management systems ensure that every location is managed with ease, the data and parameters have to be entered once, and the system will take care of the rest.
Streamlines Payroll Process
Payroll management systems of the past relied heavily on humans in the past, and this has changed. Systems no longer require mountains of paperwork and meticulous tasks to be executed by HR executives. Intelligent systems and AI take care of all these mundane tasks with ease.
While payroll management systems don't remove the need for human intervention entirely, they are a lot less prone to error. Once the system has been put in place, it ensures that it executes all its functions without error.
Labour laws can be complicated and are often updated without much notice. A reliable payroll management system ensures that your organization always stays within the boundaries of legal compliance and ensures your company's policies are adhered to.
Reminders for Essential Tasks
HR departments are usually sent into chaos towards the end of the month, tying up every loose end while doing their best to ensure everything is done right. This can lead to people missing out on essential tasks. A sound payroll management system helps HR departments stay on top of all their tasks with automated reminders.
Knowing what finances your HR department needs every month doesn't sound very complicated; however, disbursing funds can be. HR departments have to take every single factor that affects employees, such as schedule adherence, overtime bonuses, the list goes on and on.
Even if the changes are minor, knowing precisely what your expenditure is in advance makes life a lot easier for HR departments and organizations in general.
Timely payments are essential in any organization. They make sure that employees don't feel cheated or forgotten. Payroll management systems don't just make sure that payments are made on time; they also ensure that every calculation is done and that your employee deserves is given to them.
This keeps employees happy; we all know that happier employees lead to better productivity and more satisfied customers.
Here are 10 key features that make a Payroll Management System Perfect
1.
Easy to Set Up
Payroll management systems that are complicated are not the kind you should go for. They are supposed to make jobs easier for HR departments. Make sure that the payroll management system you go for is easy to set up.
2.
Customer Support
At some point, your HR executives may require a little support. Integrated customer support systems ensure expedient solutions and ensure that the payroll management system doesn't experience any downtime.
3.
Customisation
Good payroll management systems should be easy to customize as per your company's requirements. It should also be easy to personalize payroll functions for different levels of employees.
Payroll systems have to take a lot of information into account. Compensation for each employee, even if they are on the same level, is likely to differ. Even if the difference is minute, a reliable payroll management system should customize every function.
4.
Automated Systems
If they still load your HR resources, there isn't much point in investing in a payroll management system. Good payroll software ensures that your HR department is freed up to make decisions and better policies.
Automated payroll management systems make HR departments work a lot easier and more efficient.
5.
Accurate and Expedient Processes
While being quick to execute functions is essential, payroll management systems cannot afford a margin of error. Make sure that the payroll management system you choose is accurate as well as quick.
6.
Vendor Contact Tools
Most companies need to be in touch with their vendors regularly. Most vendors and contracts require payments to be made every month. Having payroll management systems that can connect you to your vendors makes life a lot easier.
Managing all major expenses from one system makes life a lot easier for everyone.
7.
Easy to Integrate
Whether it is to create a new IT infrastructure or integrate a new system into your existing systems, the process should be easy.
New payroll management systems involve some cost; having to revamp your entire IT structure to accommodate a new software can turn into a capital-intensive situation. Choose a payroll management system that is easy to integrate with your existing infrastructure and systems.
8.
Compliant Systems
Labour laws and other regulations also need to be taken into consideration. Your payroll management system needs to incorporate all legal statutes and regulations. It is likely that your company also has some compliance requirements. Your payroll management system needs to accommodate all these factors.
9.
Track Schedule Adherence
Schedule adherence can be pretty complicated. HR teams need to consider leaves, leave pay, overtime, half-days, login hours, and many other factors.
Ensure your payroll management system has the features to track all these variables and calculate them accurately.
10.
Insurance, benefits, and other compensation
Employee payroll management systems also need insurance premiums, housing allowance, transport allowance, employee expense management, bonuses, and numerous other benefits and compensation.
Conclusion
Payroll management systems can be quite complex. However, they do make the lives of HR executives and administrators a lot easier. Take the time to research payroll management software to have a clear understanding of what various vendors offer.
While there are numerous vendors and some offering services at very competitive pricing, make sure that your choice is based on quality, reliability, and how much experience your software provider has.
To find out more about one of the best payroll management systems, take a look at what Darwinbox has to offer.