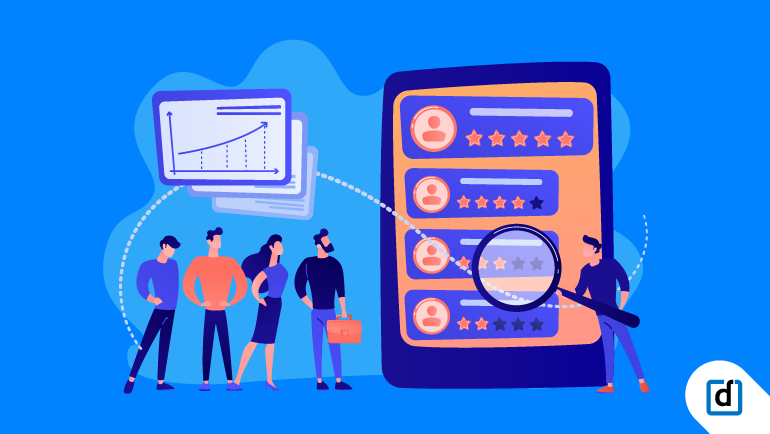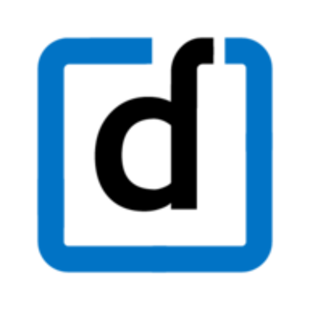 To do a job well, you need to know what you're entitled to do, and steady performance is the key to fulfilling your duty. Without the right tools to guide professionals in the competitive job landscape, very little can be done to bring out productive results, especially in an increasingly tech-driven ecosystem. The post-pandemic workplace needs to be reinvented with the spark of technological wonder that has maintained an effective workflow for some innovative companies. However, the disjointed reality of project management requires a shift in the utility of performance metrics across all industries and levels of an organization. This means employees need to know how well they're doing to perform better because the remote workplace culture has introduced a new way of working.
The ideal solution to managing projects remotely and maintaining the optimism of a data-driven approach is to have access to performance insights. Performance management software can unlock numerous advantages in the way people work and collaborate. Even the Fortune 500 companies are looking to renovate their data-driven dashboards with ways to inspire people to perform better. Clinically, the new business ecosystem needs a more collaborative approach that emerges from the shared interest of employees, who feel valued for their work through real-time feedback.
Let's break down the importance of redefining performance metrics with high-utility performance management software.
How can businesses optimize people-centric work culture?
There's a fine line between getting the job done and doing it well for each profession. How does a company decide to rank the factors that influence productivity in an organization? What are the metrics that can validate the efforts of workers? How well can you convey the performance of an individual through a centralized system? Can all this data be combined into a report for organizational strategy? To address all these questions, companies are bound to explore the features of performance management software.
Redefining performance metrics
Company officials can use performance management software to assess the quality of their workforce. The advantages of performance management software include the ability to refine existing resources with data-driven insights into the efficiency, reliability, and security of human resources. Every company adheres to its unique culture and specified performance metrics for the best results that reflect its business objectives. Thus, developers and innovators are tasked with a spectrum of ideas to be narrowed down into insightful interactions.
While we are thinking of a new way to exchange feedback, it is evident that performance management is a need of the hour. More companies can administer the productivity of their employees, and more employees can assess their performance with data-driven metrics.
Let us now dive into the factors that industry leaders should consider when rethinking performance management in a post-pandemic world:
Developing a continuous feedback culture:
A performance management system should account for ongoing feedback on specific tasks and the overall progression of an employee. The results should determine a developmental pathway for professionals to continuously take on new challenges and improve. By integrating data-driven performance management tools with an intelligent interface, companies can examine, analyze and respond to the feedback accordingly to eliminate the scope of errors (if any) and enhance productivity. By doing so, industry leaders can develop and define a perspective about high performance in their organization, backed by actual results.
Distinguishing between development and assessment
Managers and top-level executives should set clearly defined objectives and maintain a feedback mechanism that encourages their cohorts to perform better. There should be a clear distinction between development and assessment. Development is the fostering of new capabilities and skills within the organization that can improve the overall efficiency of the workflow. Effective assessment is the ticket to development if the insights can provide a solid strategy to enhance organizational productivity. Thus, performance management software should consider remote workers, human resource policies, recruiters, distributed teams, and varying levels of the organization. There must be a balanced way of assessing feedback that can further cultivate the capabilities and skills of professionals.
Setting transparent objectives
Post-pandemic performance management has become a driving force for small, medium, and large enterprises to assess the productivity of their workforce, despite the remote work policies. People in an organization should be able to see that their contributions are recognized. Companies should set transparent objectives to achieve optimum results. Essentially, the ideal performance management software can help solidify the foundation of company assets, and build result-oriented workplace culture, even if the employees work from home. If people get recognized for their contributions, it means that the organization encourages transparency and value for commitment.
Combining performance management with KPI
Every organization values Key Performance Indicators (KPI), which dictate the success of each function and operation. Thus, aligning performance management software with precise and incisive KPIs can enhance organizational efficiency. High-performance accountability is a direct result of clear and concise KPIs. Leadership is the ability to instill a sense of obligation towards performing a duty in favor of a shared outcome. Managers and team leaders can utilize performance management software to carry out various functions and support measurable business outcomes.
Wrapping up
Companies can benefit immensely by using performance management software. Employees get insights into their performances and contributions, which encourage them to enhance their skills and perform better. As a result, more businesses are investing in performance management software to optimize workforce productivity and boost company morale.
If you found the premise of a software application to derive concrete results for a business, you will be happy to know that data-driven intelligence has taken leaps into the future with innovative solutions. Keep your eyes out for more exciting breakdowns of technological wonders and people-centric business infrastructures driven by performance.