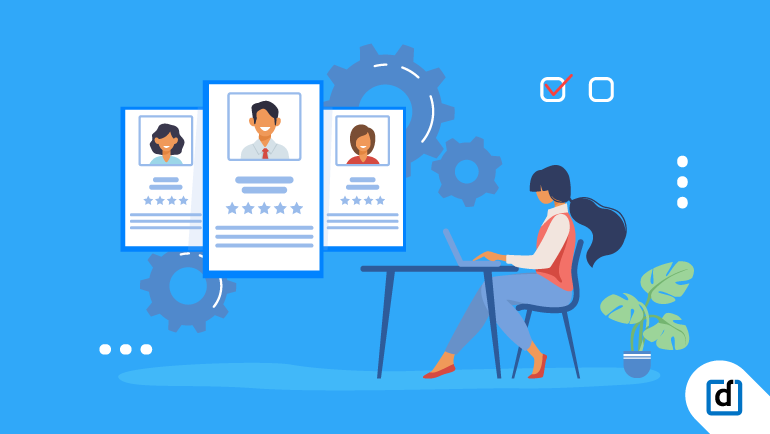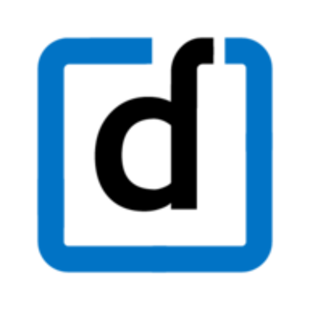 The recruitment process is evolving, and companies are leveraging high-end technology to meet the rising demands for quality, performance, and workflow management. In many industries, a streamlined talent acquisition process is necessary for business continuity. This post covers all you need to know about the smart way to screen, schedule, assess, hire, and track the performance of your talent pool.
Let's get started by diving into the relevance of adapting to a new age application tracking system.
What is an applicant tracking system?
Generating applications for your company has become quite easy these days, considering the major stake social media has in the modern recruitment processes. However, managing all the applicants can be a time-consuming and tedious task. That's where an efficient applicant tracking system comes in to size down the workload and size up the quality of your new recruits.
An applicant tracking system software provides powerful recruiting tools and hiring processes to automate workflow and leverage AI-powered insights into the talent acquisition process. Recruiters no longer have to sit through hours of screening resumes when the software optimizes the applications based on a smart algorithm to shortlist the best-fit options. Using an applicant tracking system, recruiters can view, scan, search and analyze large amounts of resumes in the shortest time span. Additionally, the software can streamline the hiring process by reducing the workload and reinventing the interactions between recruit and recruiter. Companies also gain valuable data about their talent strategy and employ more effective measures to land the right candidate.
Implementing a robust HR management software
Applicant tracking systems are used everywhere, from Google to Rapido, to unlock maximum efficiency and minimum human intervention. While you're implementing an applicant tracking system for your organization, you have to make sure that employees are familiar with the interface, the management, and tasks to be performed. Although recruiters have the luxury of a cost-effective and timely talent acquisition process with software, studying the basics can bring the best results.
In fact, Darwinbox offers a cutting-edge user interface with state-of-the-art functions to boost the talent acquisition process. You can request a demo and check it out for yourself. Meanwhile, let us explore how to make your employees adopt a new age applicant tracking system on the go. To ensure that everybody is on board, you have to know the many benefits of utilizing a powerful HR solution like Darwinbox.
Spend less time on administrative tasks
When recruiters hear that the mundane and repetitive work is taken care of by a machine, they're bound to feel a rush of joy. With an applicant tracking system, your organization can minimize the paperwork, reduce the efforts of manually skimming through resumes, schedule the ideal candidate, collaborate with your peers, and communicate with the market effectively. By saving time on administrative tasks with a few clicks, your organizational productivity improves.
Fast and accurate CV screening
What if an intelligent algorithm could pick the right candidate for you just by scanning their CV? By analyzing experience, qualifications, statement of purpose, and the overall value of a candidate, an applicant tracking system can bolster your HR process with efficiency. Without having to waste hours on calls, your computer gets the job done and shortlists the best fit for your organization. Plus, all of this happens at a fraction of the time compared to the time spent by performing manual tasks. If applicants don't meet the minimum requirements, the system automatically rejects their resumes to present qualified candidates for the job.
Collaborative hiring process
Often, a second opinion helps in determining the best fit for your organization; especially when there are multiple rounds, your colleagues may have different opinions. With an applicant tracking system, the hiring process is tracked from day one, with data-driven insights into common parameters to explore.
Real-time data can be studied by every team member in the company before scheduling a meeting with the candidate or requesting them to take up an assignment.
Improved quality of hiring
The biggest advantage of an applicant tracking system is the quality of recruits. When your organization offers a structured way to approach each application, which minimizes the time spent in shortlisting and reduces costs in the hiring process, the overall quality of operations improves. Recruiters can make a more informed decision about the next best candidate and keep track of others who may be ideal candidates in the future. You can easily gather information on how many people have applied before and how efficient the hiring process is, with data to back your decision.
Thus, the talent acquisition process is delivered with quality metrics that benefit the overall business objectives.
When you save time dealing with every single application for a job post, you will increase the chances of hiring the best candidate quicker. When you have a clear path to collaborate with your team members and manage the talent, the recruitment process takes very little effort for the best results. Automated communication features and AI-powered talent assessments can speed up the recruitment cycle while saving resources in the process.
Companies no longer have to call people to their office for every round of the interview; instead, they can centralize the entire recruitment process with a well-organized dashboard. Especially when you need quality employees to join quickly, the recruiter can find talent easier than ever before. With access to the best talent platforms and robust technology tools, Darwinbox makes your recruitment strategy foolproof and sustainable.
In the age of remote work and remote hiring, the employer's brand image matters a lot. When you have the ideal HR management software to do all the work for you, you can spend more time nurturing the ideal candidate into a future employee. You don't have to worry about the paperwork or set aside time to mingle with each and every recruit. Instead, you can use one platform to schedule, simplify and spearhead the talent acquisition process.
With minimal human intervention to share files across different departments, assess the quality of applications, or even follow up manually for the next round, you save time and resources in finding the best fit for your organization. This process enhances the brand value of your organization simply by making the experience more convenient and efficient.
Better candidate experiences
Using high-performance HR management software like Darwinbox, you make the most of the client's interest in your company. Without wasting their time in filling up forms, taking printouts, waiting to get through to each round of interviews, or even coming to the office, you make life easier. When you can make life easier for the recruit, they're going to regard your company as a great place to work at. Especially when technology streamlines the hiring process, people feel more involved in the expertise of the company. The first impression would be instigating a panned and productive way of getting things done. Candidates can complete formalities without any inconvenience. They can learn more about your unique work culture.
For better candidate experiences, an applicant tracking system can work wonders. By saving time, costs, and effort for recruiters, the team spirit will always be high. From applicant screening to contract management, everything is done in a centralized cloud-based HR management software.
If you would like to build a robust hiring strategy, show your colleagues the many advantages of Darwinbox. Click here to find out more about the exclusive features of the world's best HR management suite. When everybody is on board, the journey will be a wonderful climb to greater heights.