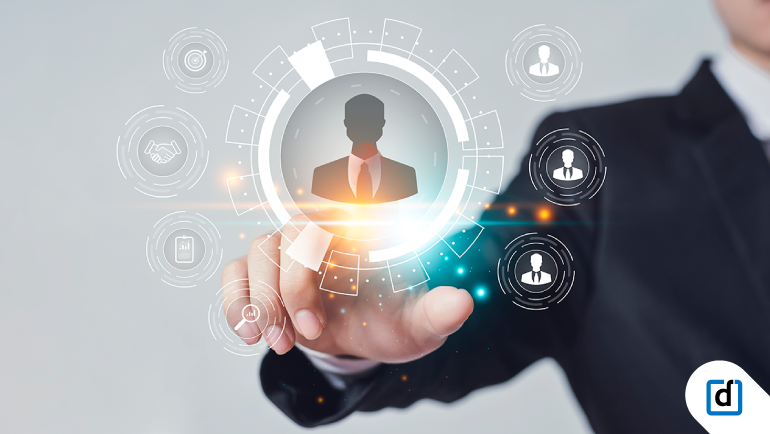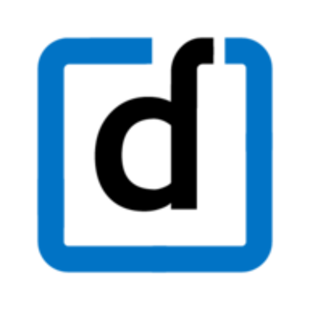 How do you grow your business to become the best in the industry? First, you get the right people for the job. If you are looking to hire the industry's best talent, look no further. The talent acquisition process has always been vital in ensuring that you position your business for success. To ensure your enterprise is future-ready, Darwinbox's end-to-end HR management system is the ideal partner.
The hiring industry is one with an ever-changing façade. What companies want from employees is constantly changing. The talent acquisition process is also evolving; with Darwinbox's comprehensive, feature-packed and user-friendly interface, the game is evolving. Nivea's Director and Head of Human resources, Sohini Dutt, says, "It is refreshing to see an HRMS software which is simple, intuitive and easy to navigate. We wanted technology to work for us and make our processes more robust. The platform provided us with the flexibility to build modules customized to our internal requirement." The revolution is here.
The significant difference between Darwinbox and other HRMS tools is that it is easy to use. The level of detail is something that will make you wonder how you managed without it. It doesn't just give you the information you need; it helps you make the decisions and vastly speeds up the process. Also, Darwinbox doesn't just get a process started; it isn't just a part of the process. It can be an integral part of how your business functions. It is the ideal end-to-end human capital management service.
We all know how tedious the hiring process can be. Let's take a look at how Darwinbox makes your talent acquisition process efficient and intelligent. One core belief is that instead of you sifting through all the paperwork and applications, Darwinbox enables you to focus your time on getting the right candidate. The entire process is automated, and you are presented with accurate data to make a well-informed decision about the candidate sitting in front of you. That's not all:
Approvals and Requisitions
Once you've set the parameters and defined your requirements, you can focus on what your job is: managing the labor force. The Darwinbox HRMS (HR Management System) raises requisitions for non-budgeted and budgeted positions within an organization, with tailored approval flows to hire for replacement or scale-up. Start the requisition request process with a pre-configured and precise job description, quicker turn-around time, and the best-suited profile details. Then, let us do the rest.
Sourcing Candidates
Ever-changing job-hunting trends can be tough to keep track of. Darwinbox will put up job openings across numerous channels (such as social and job portals, careers pages, external recruiters, referrals, etc.). Not only will you get the word out, but you will also be able to track hiring success and improve the efficiency of each channel. You will know exactly which source makes the most sense for your company.
CV Parsing and Screening
We all know that skimming through resumes is a real task. It is not unusual to dive into a pile of unfit resumes before finding one worth reading in detail. Deciding which resume delving into can be a tedious process. Darwinbox will find the right talent faster as the system automatically parses CVs (education, skills, experience) and recommends the best match. You will be able to screen, shortlist and add tags to profiles for intelligent retrieval. With the data in front of you, it becomes a matter of hire or doesn't.
Applicant Tracking System (ATS)
It is unlikely that the candidate completely understands what goes into setting up the interviews and scheduling calls and reminders, ensuring the hiring team is informed on the applicant's current status. It can be an arduous task to ensure that candidates appear on time for their interviews. In some situations, one HR officer can end up having to interact with hundreds of candidates; keeping track of all that information is no cakewalk. Darwinbox can schedule interviews with available calendar slots and track every stage of the candidate's application through the talent acquisition process. While improving feedback by capturing voice-to-text, the audio feedback features are also made available on your device.
Customizable Hiring Workflows
Creating a hiring workflow can be relatively straightforward, managing every aspect of it, not so much. The cloud-based human capital management system defines the hiring process, with the stakeholders at each stage of the hiring process for each job position. Additionally, Darwinbox also configures a custom feedback form to obtain relevant inputs pertaining to each stage.
Internal Job Postings and Referrals
Using a mobile-based social-sharing feature, recruiters can leverage a vast employee network to attract the best-fit talent for an organization. It doesn't stop there. An integrated HCM suite enables internal transfers, internal job postings, and third-party referrals to be managed on a centralized platform.
With an overview of one function of the Darwinbox service, you must have gotten a glimpse of how valuable its limitless features can be.
More Useful Features of High-Performance Recruitment
Here is a list of more top-notch features:
Core HR
HR workflow
Time and attendance
Payroll
Help desk
Recruitment
Onboarding
Employee engagement
Performance management
OKRs
Rewards and recognition
Travel and expense management
MIS and analytics
Knowing that a reliable software suite backs up your business ensures that you obtain strategic value generated from the talent acquisition process. Take a moment to go through the Darwinbox demo. You will find that there are no other services that you can bank on with such diverse features. The strategic value generated from the entire process is a sure-fire way of ensuring your business's success. The talent acquisition process is made so easy with Darwinbox.